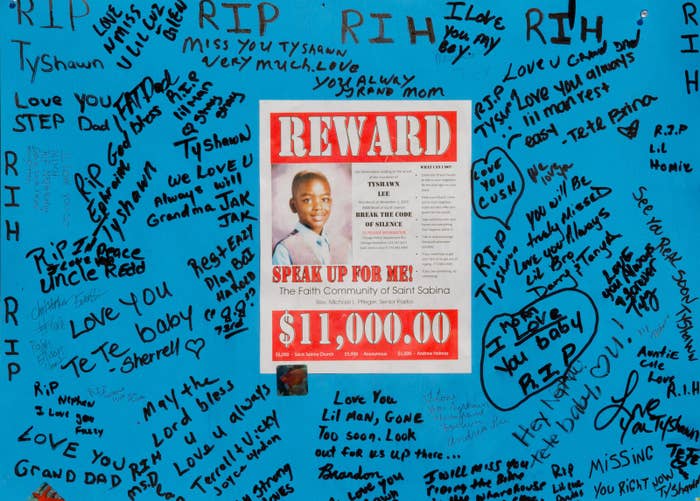 A 22-year-old man has been charged in the execution-style fatal shooting of a 9-year-old boy — which police linked to a gang dispute — that shocked Chicago last fall.
Dwright Boone-Doty is accused of killing 9-year-old Tyshawn Lee, who was found dead in November 2015 as the boy was on his way to his grandmother's house, WLS-TV reported late Monday. Chicago police have said three men lured Lee into an alleyway, then executed him because of a dispute they had with the boy's father.
In a press conference Tuesday afternoon, Chicago Police Chief John Escalante said that Lee was targeted and brutally killed in an alley because his father, Pierre Stokes, was a ranking member of a rival gang.
State attorney Anita Alverez said that the charges were filed against Doty after he bragged about the shooting in jail to fellow inmates at the Cook County Jail.
One of the inmates informed prison authorities about Doty's bragging, which lead the Chicago Police Department to obtain a court authorization for the inmate to wear a wire, the Chicago Sun-Times reported.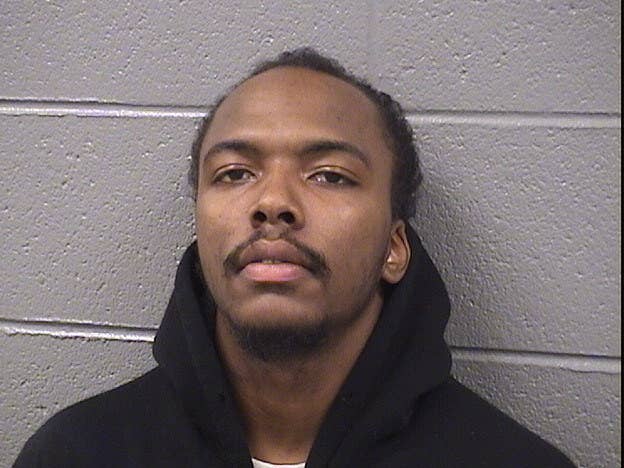 Authorities at Tuesday's press conference didn't confirm the existence of the wire.
When Doty saw Lee in Dawes Park on the swings, they walked over and picked up his basketball, Alvarez said. Doty's plan was to torture Lee by cutting off his fingers, Alvarez said.
"Seeing that bitch go in his head, and shorty, it was like he couldn't take it no more," Doty said about the shooting, according to Alvarez.
Before the shooting Doty and co-defendant Corey Morgan "set up surveillance of Tyshawn's grandmother so he could kill her and draw out rival gang members," Alvarez said.
"I don't think i've ever been more disgusted and appalled by the inhumanity," she added.

The informant also captured Doty speaking to the October murder of Brianna Jenkins, and attempted murder of another man. Doty was charged with these murders as well, though Gene Roy, chief detective for Chicago Police Department, said that Lee and Jenkins were not killed with the same gun.
When asked about whether Lee's father was a suspect in the murder Morgan's brother, Escalante said, "We have several open investigations related to conflict."
He added that a third suspect in the murder, Kevin Edwards, remains at large.
Shortly before the charges were announced, Lee's mother Karla Lee posted a note on Facebook regarding Doty and the information he told fellow inmates.
Lee's death sparked pleas from some in the community to end gang violence. Posters called for anyone with information to come forward, and he was remembered in an emotional vigil.

"It's truly an act of barbarism," Dean Andrews, chief of detectives for Chicago police said in November. "It's a 9-year-old boy that was targeted and executed."
One man, 27-year-old Corey Morgan, was charged with murder several weeks after Lee's death. A third suspect, Kevin Edwards, remains outstanding.
According to the Sun-Times, Doty had been released from prison following convictions on firearms and narcotics charges several months before the boy's death.
Police have said the shooting was in retaliation for the fatal shooting of Morgan's brother, who was killed outside a gang "call-in," a meeting aimed at reducing violence.