Thousands of members of the Ethiopian community in Israel protested police brutality and racism on Sunday.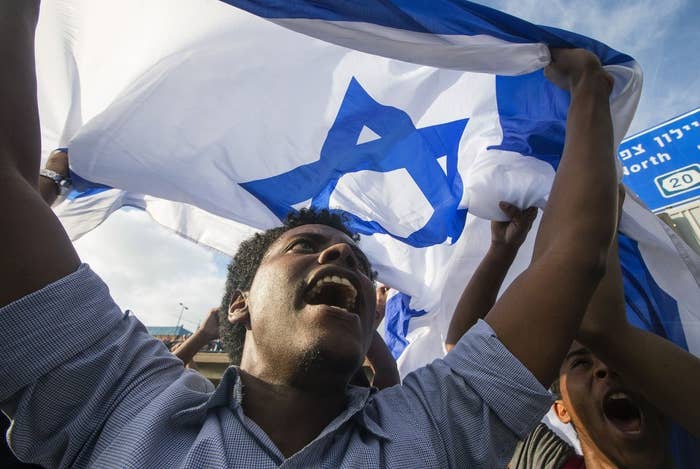 Their march shut down a major highway in the city, and ultimately some clashed with police.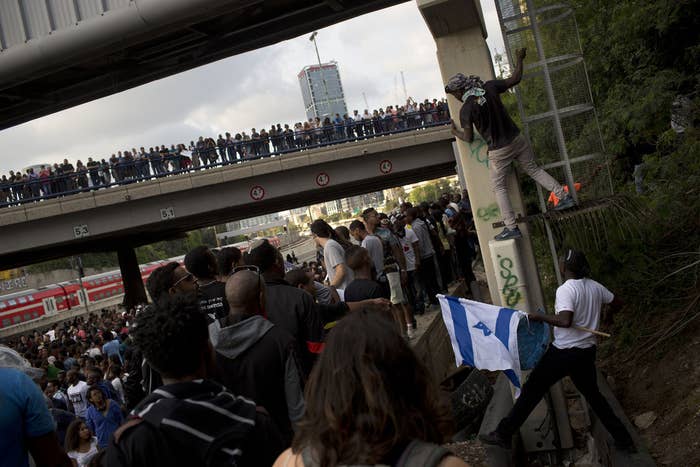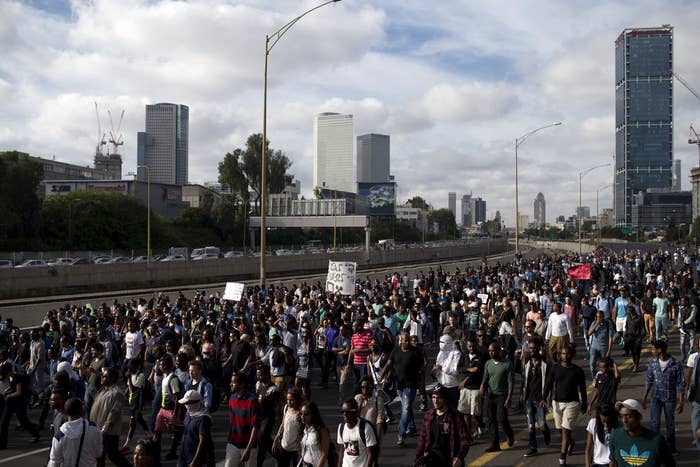 More than 135,000 Ethiopian Jews live in Israel after two waves of migration in 1984 and 1991.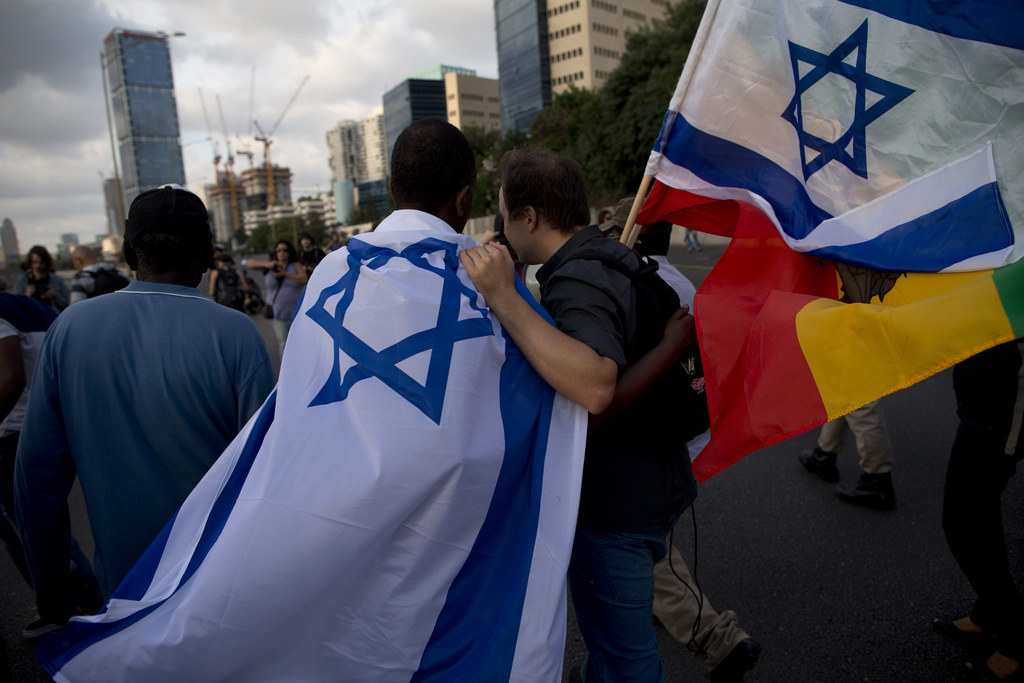 Since then, they've faced violence from police and institutionalized discrimination, protesters said.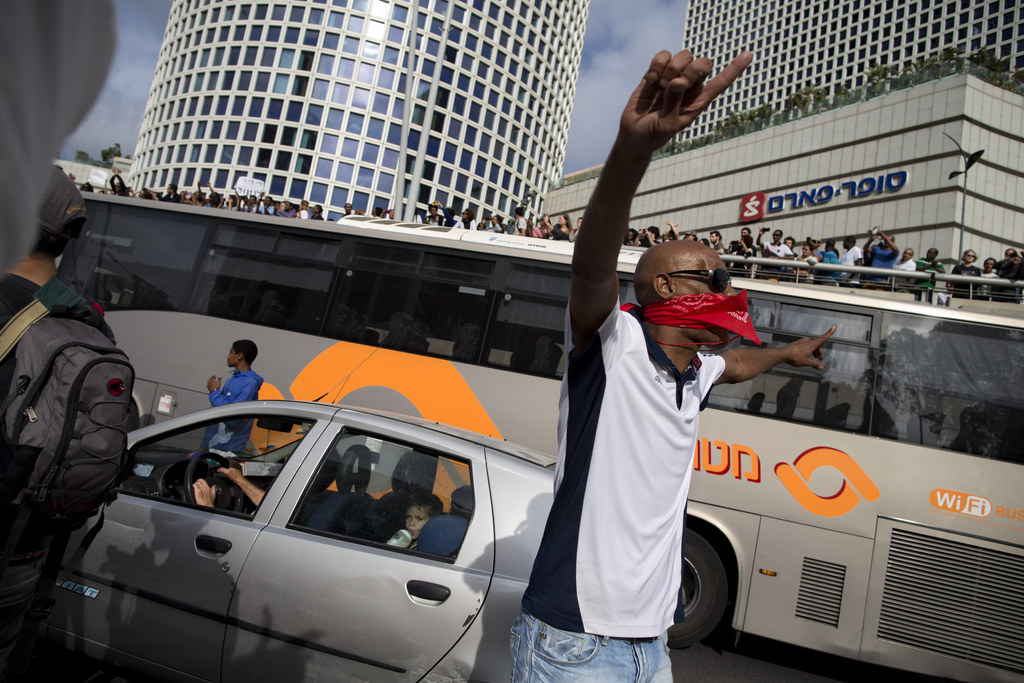 Sunday's protest came after a video emerged showing a police officer beating an Ethiopian-Israeli soldier.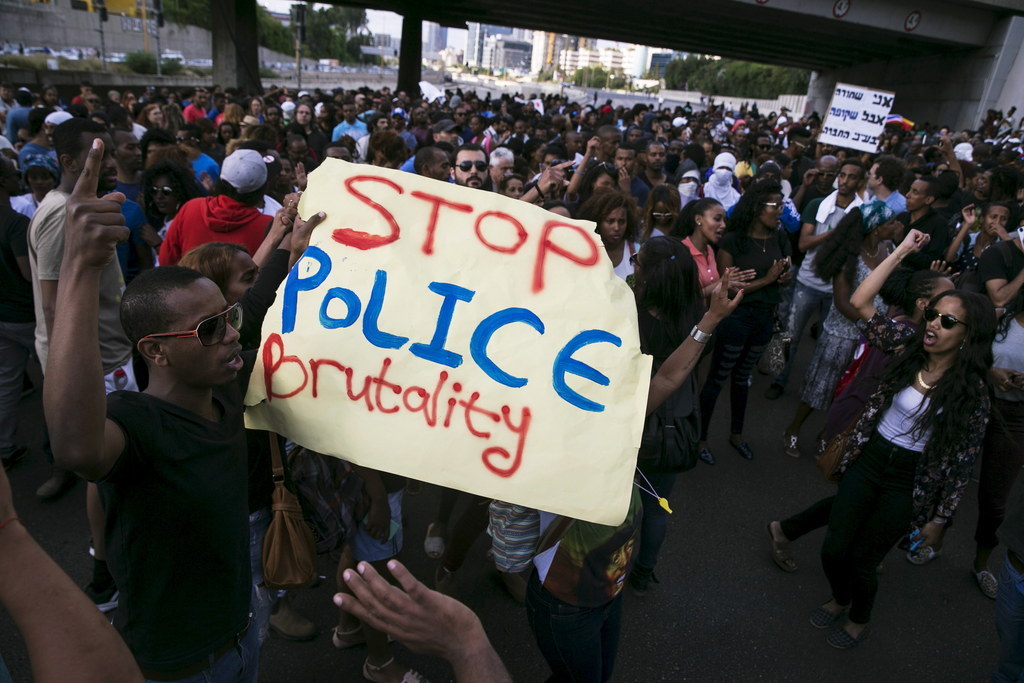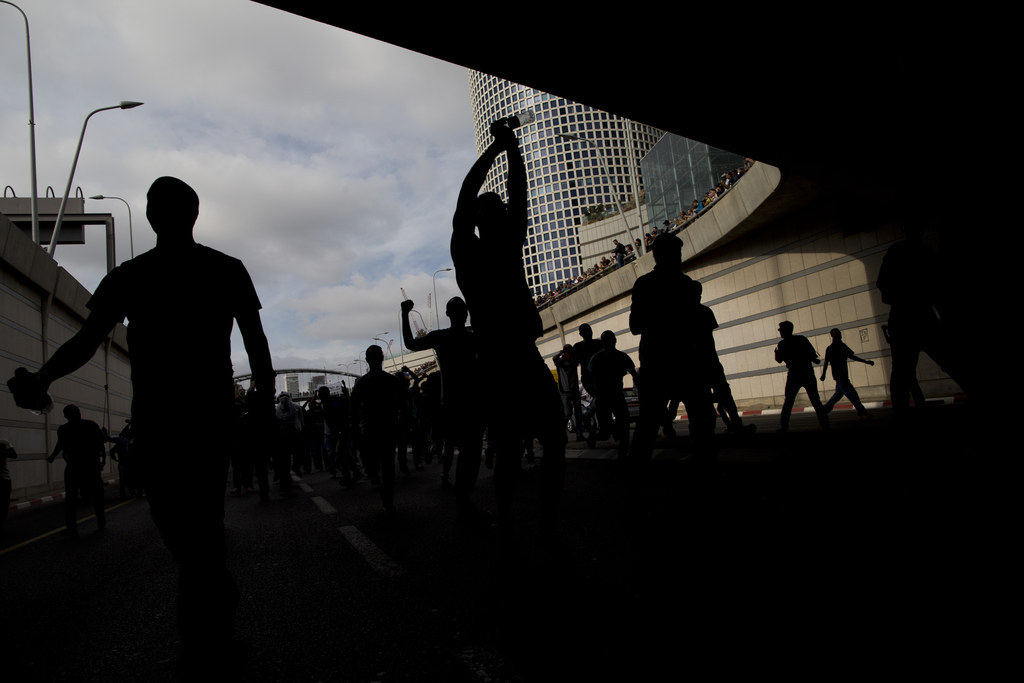 The police chief said one officer has been fired, and police will meet with local Ethiopian leaders to work for better relationships, the New York Times reported.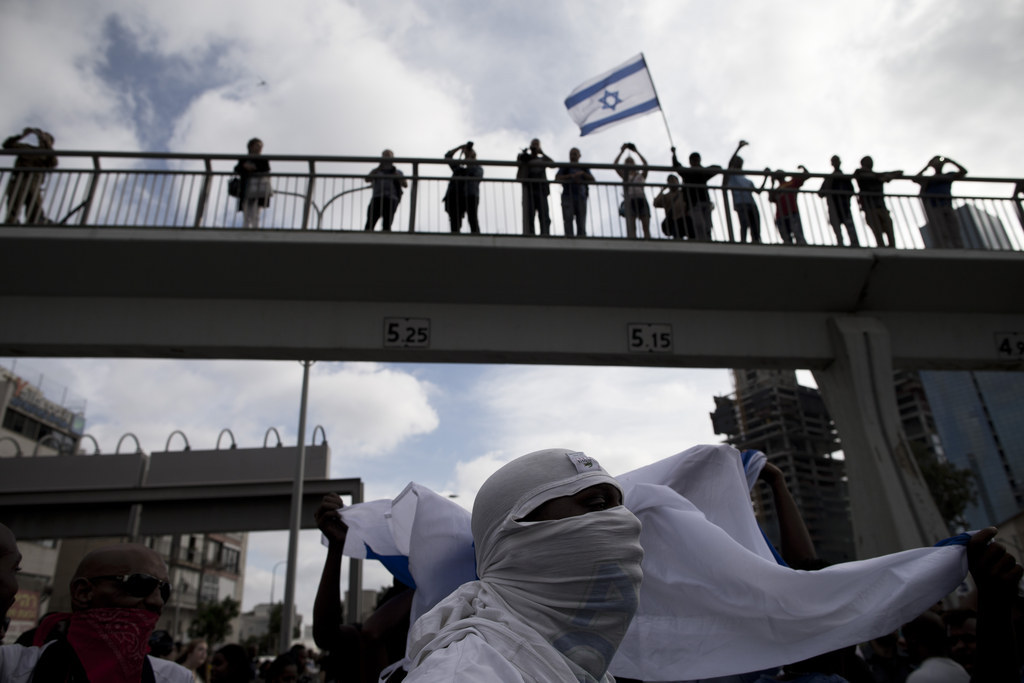 But the beating was just the latest example of undue punishment faced by young black men in Israel, protesters said.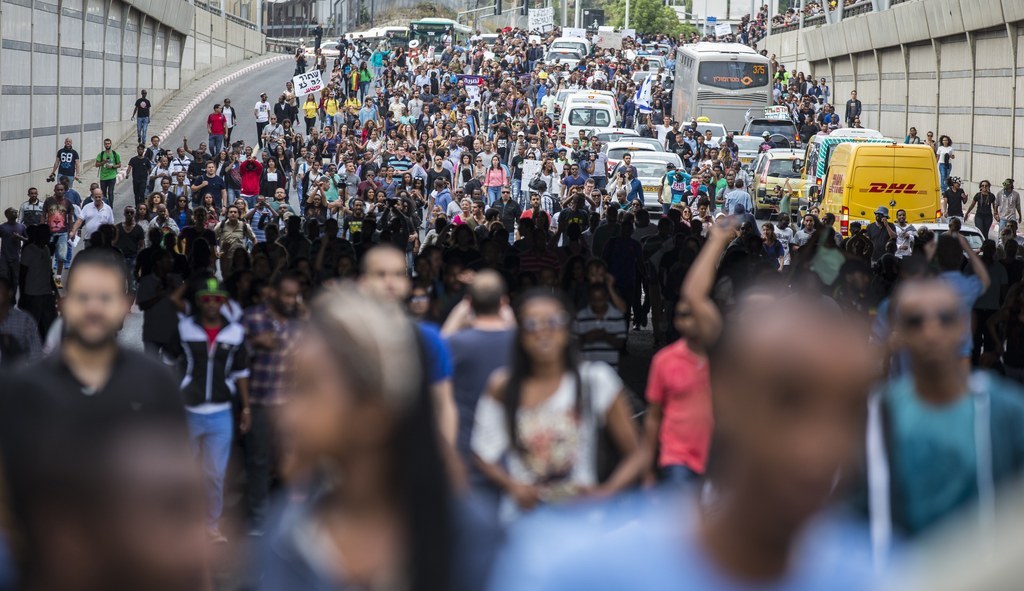 The protest also came after months of strife in the U.S. related to policing in black communities.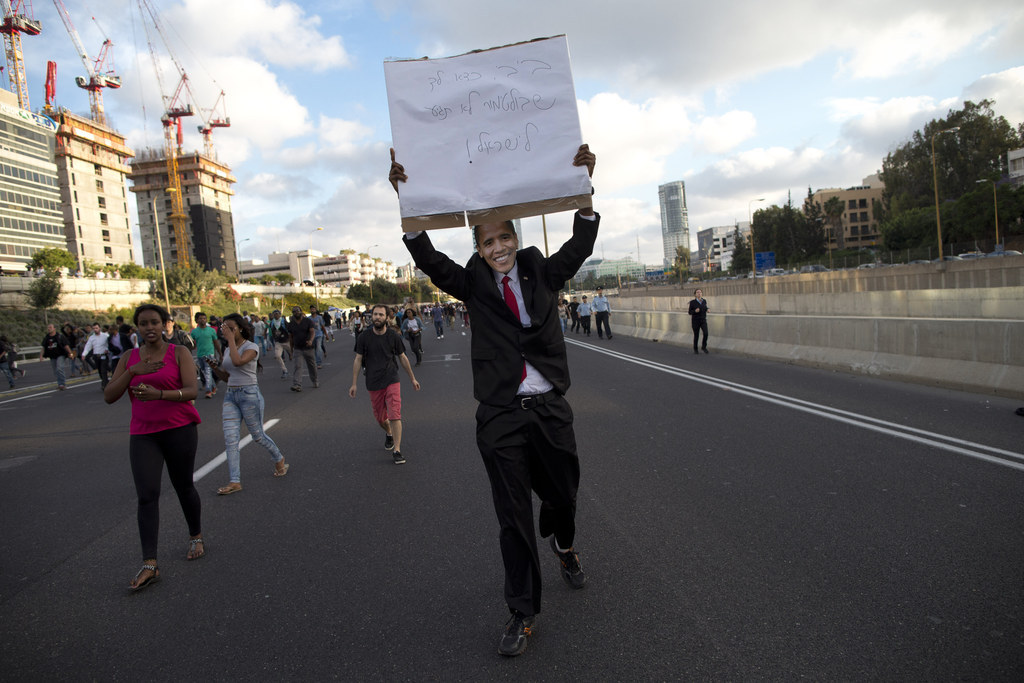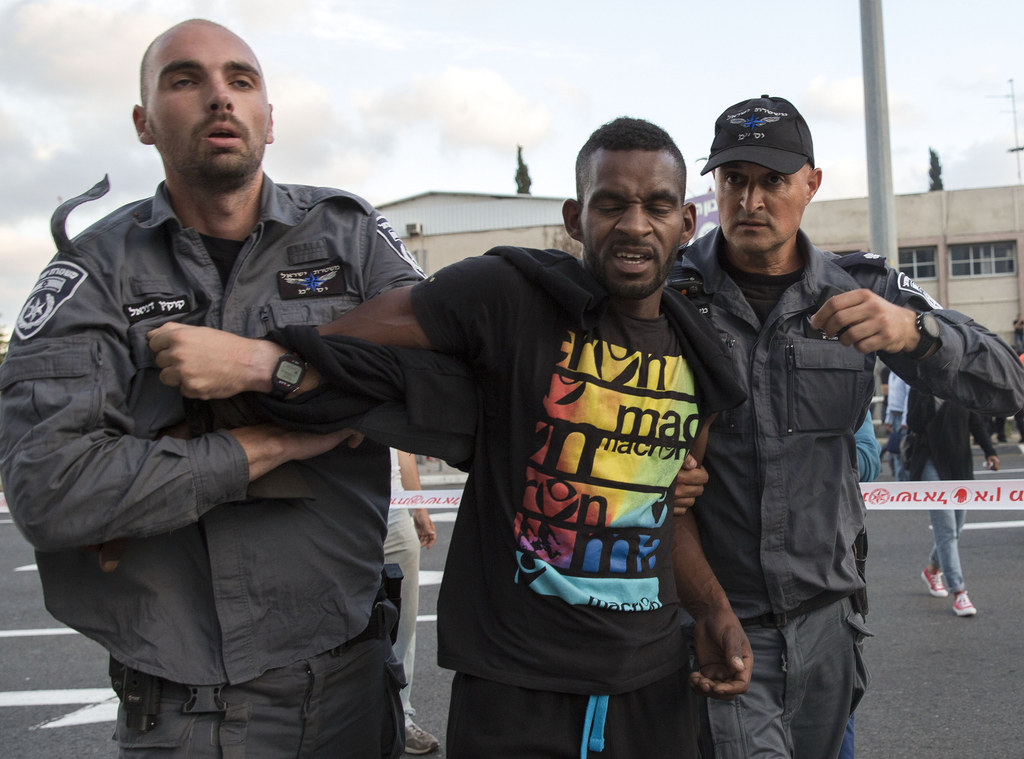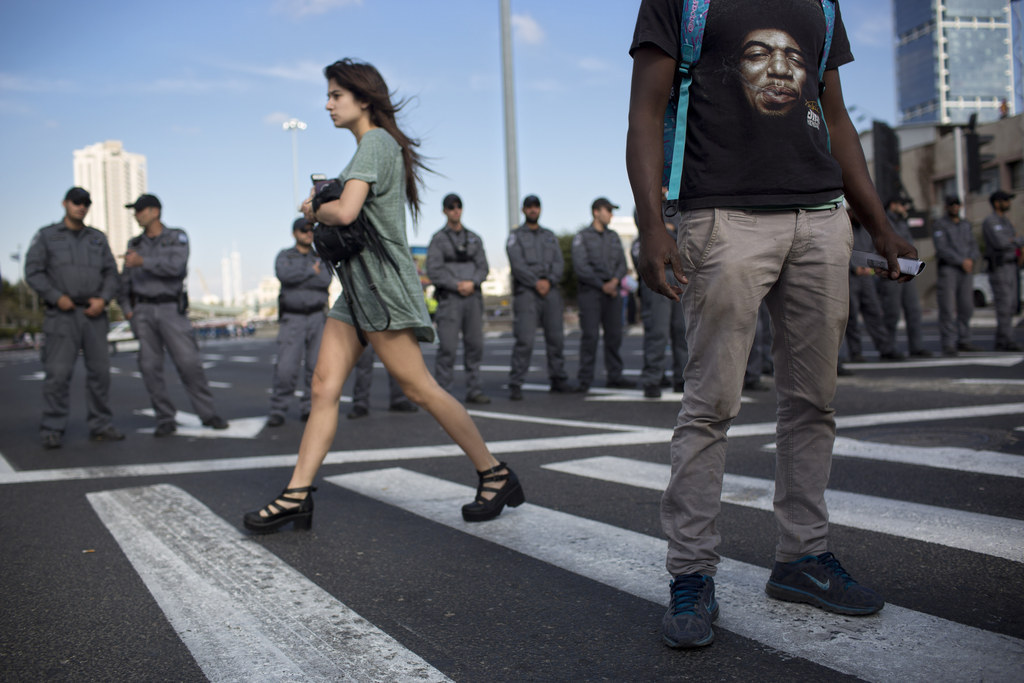 Other signs in Hebrew called for jail time for violent police officers.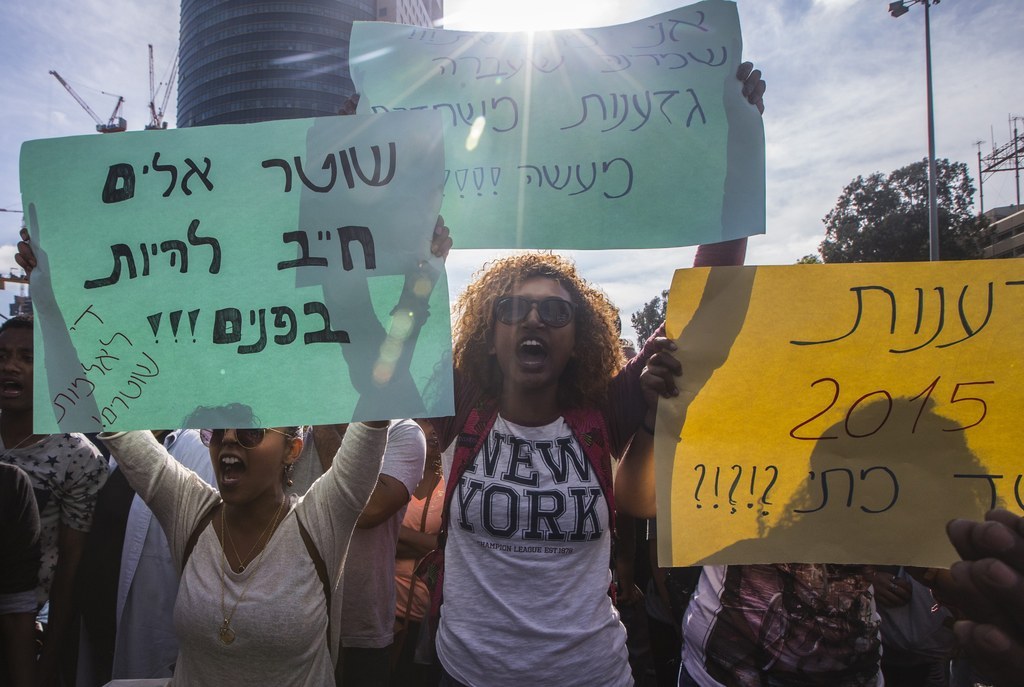 One protester blew a whistle next to policemen in a major Tel Aviv intersection.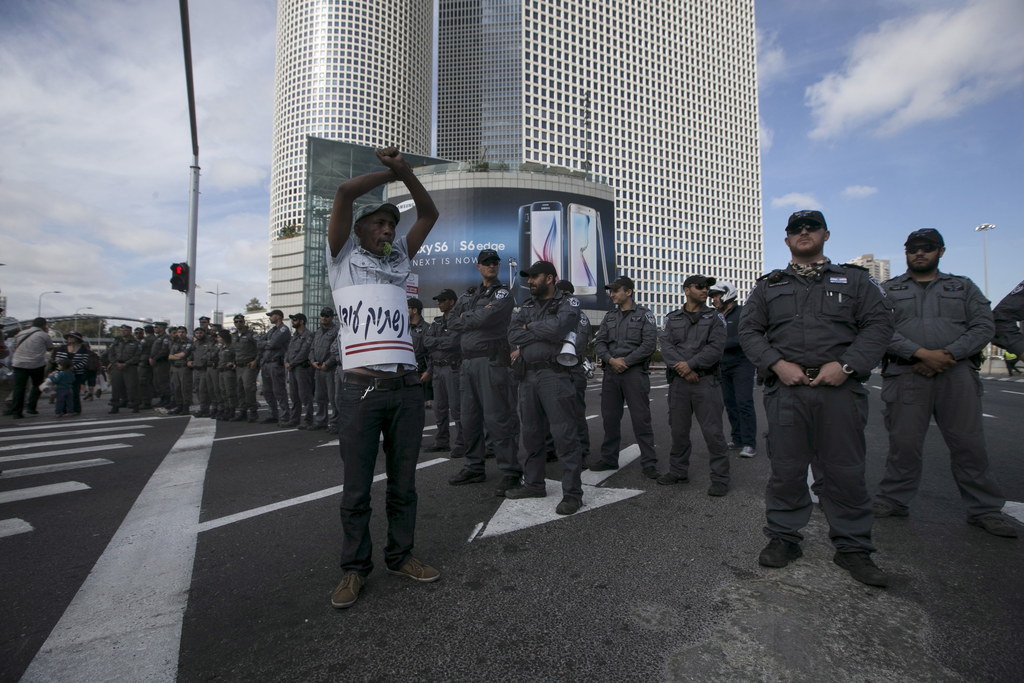 "There's no black and white because we are all human," read one sign held by young protesters.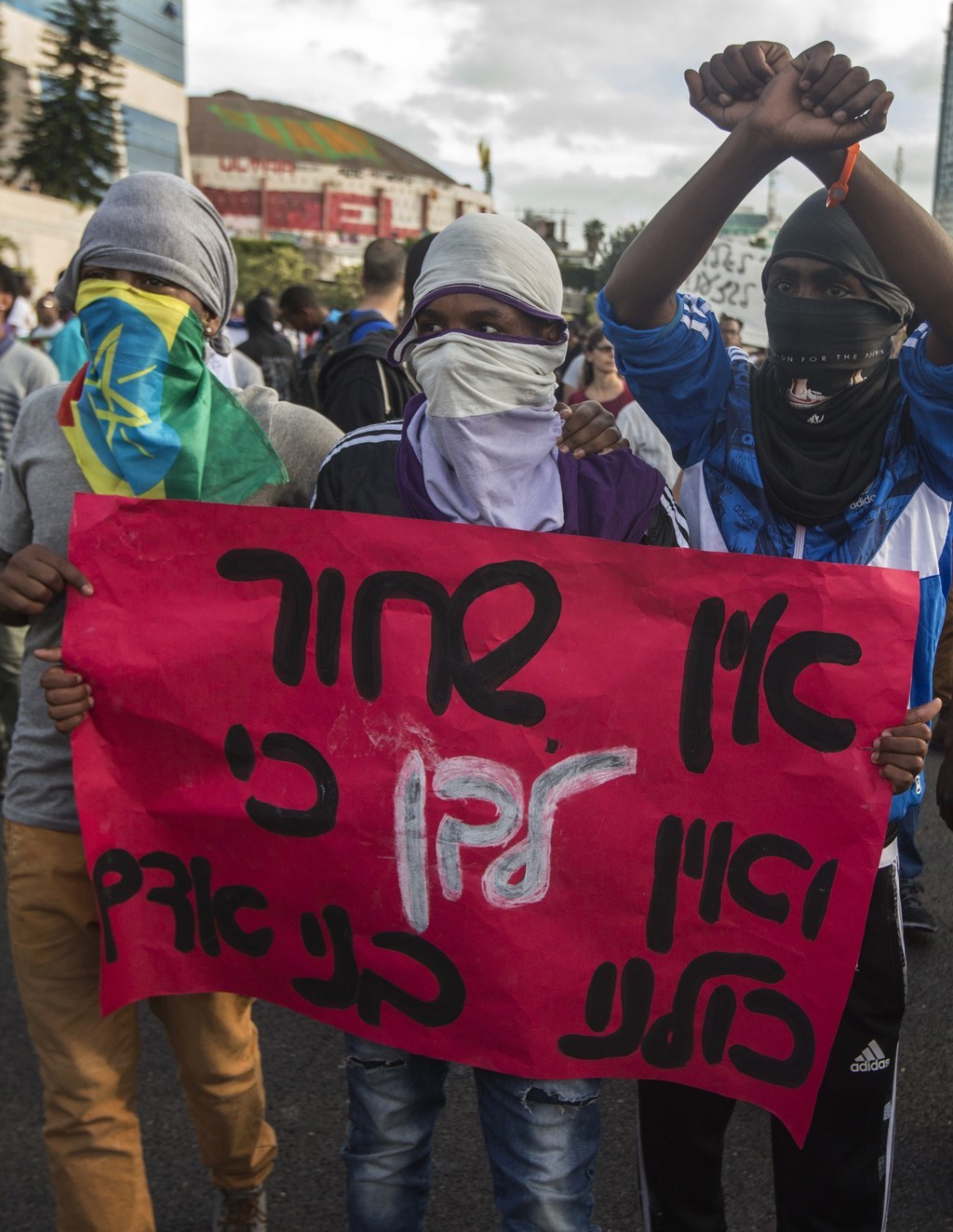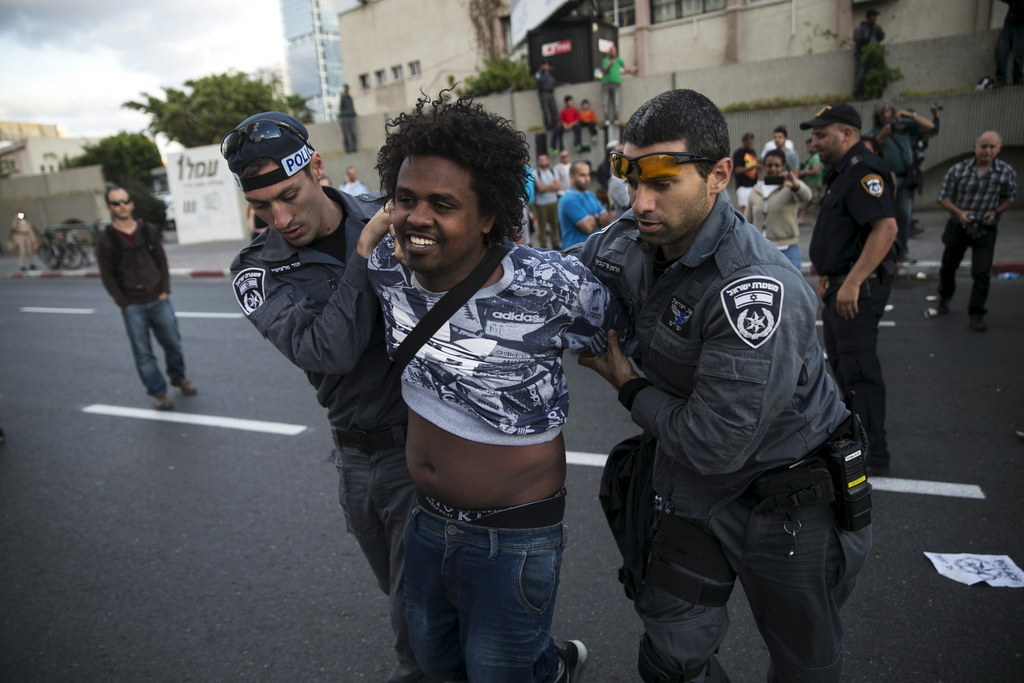 After several hours, clashes began. Police deployed stun grenades and a water canon. At least 40 people — protesters and officers — were injured.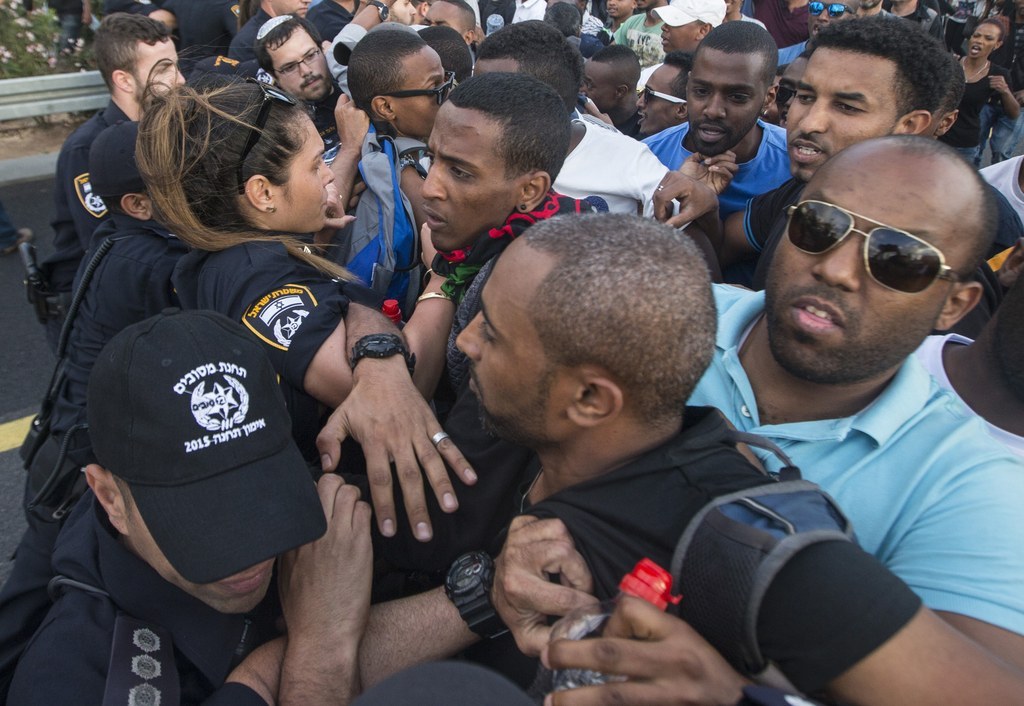 Mounted police charged at a crowd of protesters. It was one of the most violent protests in memory, ending in Tel Aviv's Rabin Square.