EgyptAir Flight MS804 went missing en route to Cairo from Paris at 2:30 a.m GMT+2.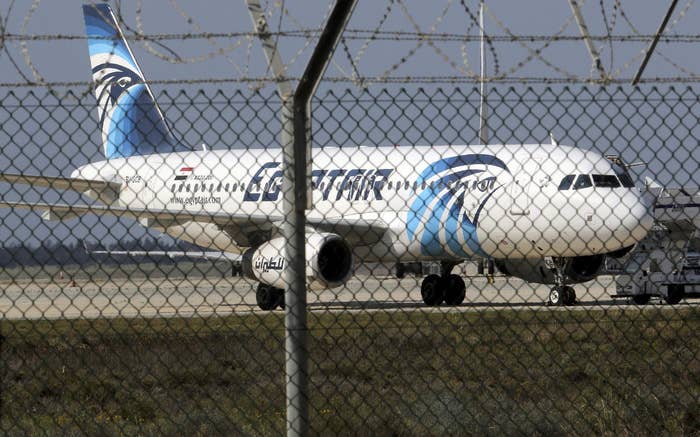 Flight MS804 lost communication about 10 miles after it entered Egyptian airspace, according to the EgyptAir. The aircraft lost contact about 280 kilometers, or about 174 miles, off the Egyptian coast, the airline said. The plane, an Airbus A320, was scheduled to land by 3:15 a.m. local time; several hours later, it remained unaccounted for.
The Greek defence minister said that the plane "made two sharp turns," according to the BBC.
There was no distress call.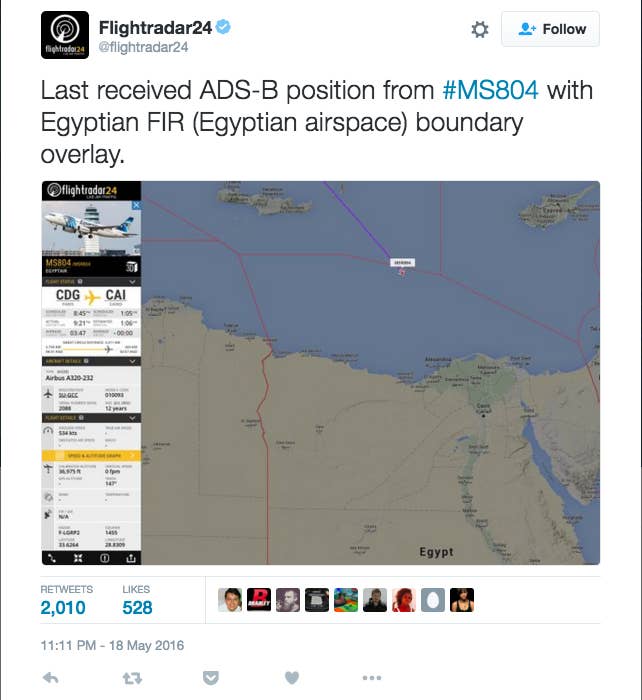 EgyptAir Vice Chair Ahmed Adel said on CNN that there was "no distress call" from the plane – they had "just lost contact." Greek air traffic controllers also told Egyptian authorities they had lost contact with the plane.
"They did not radio for help or lose altitude. They just vanished," Ehab Mohy el-Deen, the head of Egypt's air navigation authority, told the New York Times.
Online flight radar trackers showed the plane last reported its location over the waters of the eastern Mediterranean Sea. The plane had been flying for about three hours and 40 minutes and last reported an altitude of 37,000 feet.

Weather conditions over the Mediterranean appeared to be clear at the time the plane dropped off the radar.
A distress signal was picked up from plane's "emergency device".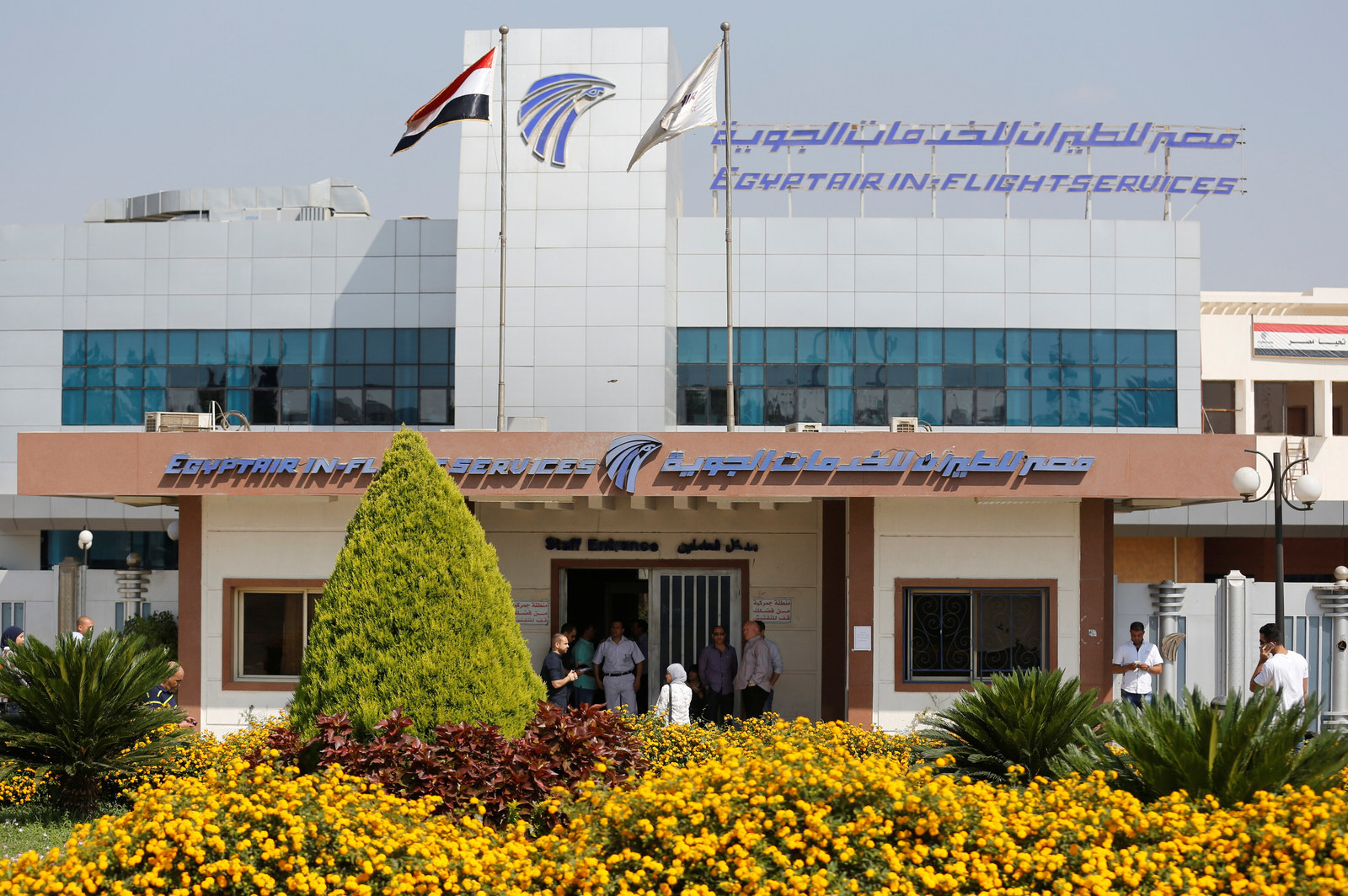 EgyptAir later said in a statement Thursday morning that a distress signal was picked up by armed forces from plane's "emergency device" just before 4:30 a.m. local time — two hours after the aircraft disappeared from radar.
An spokesperson for the Egyptian military said armed forces did not receive any distress signal.
The plane was carrying 66 people — 56 of which were passengers.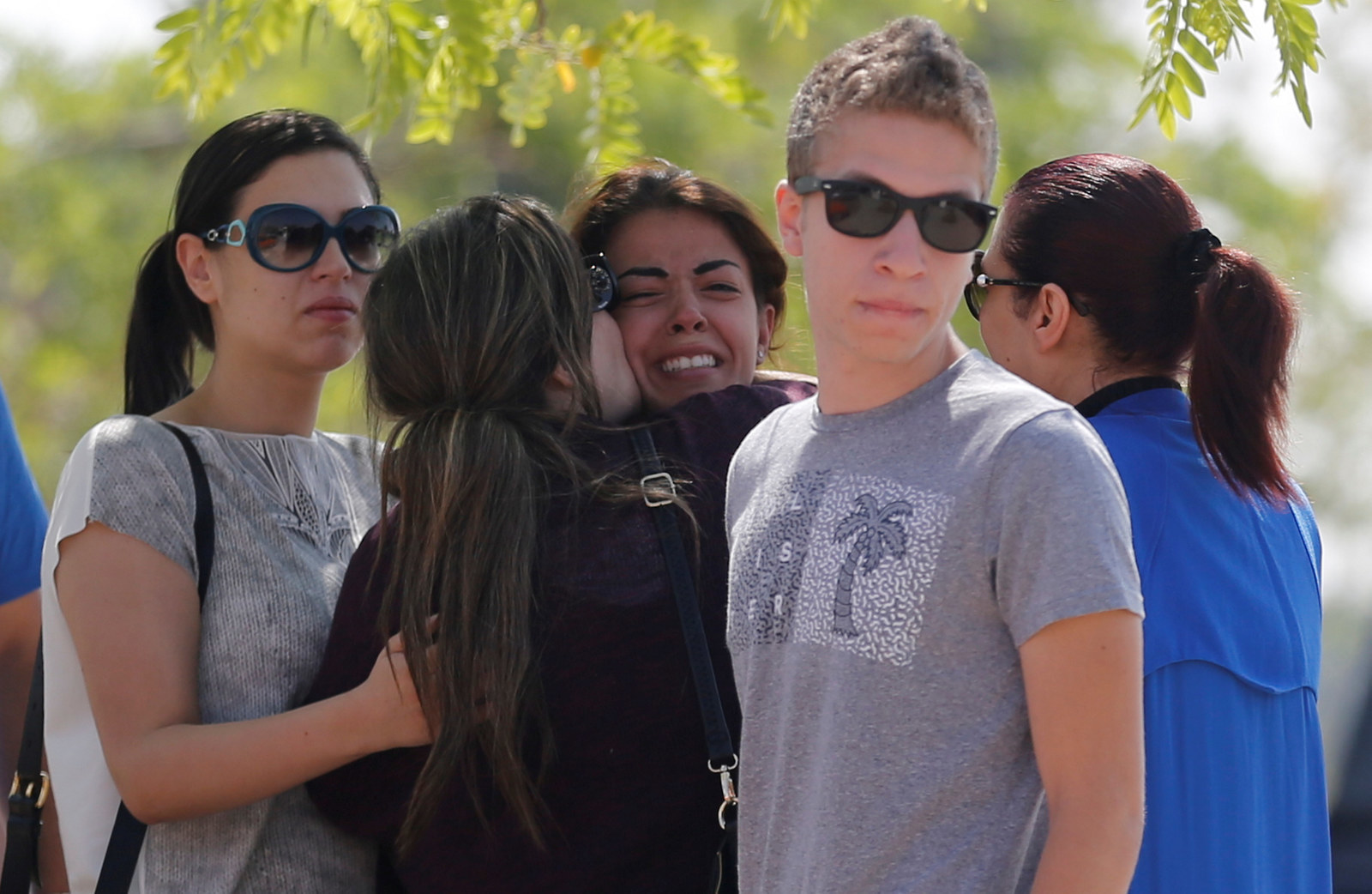 EgyptAir in its initial reports had said 69 people were on board. The number was later revised to account for 56 passengers, including two infants and one child; three security personnel; five cabin crew members; and two cockpit crew.
The airline released an initial passenger manifest Thursday morning by nationality: 15 French, 30 Egyptian, one British, one Belgian, two Iraqis, one Kuwaiti, one Saudi, one Sudanese, one Chadian, one Portuguese, one Algerian, one Canadian.
Relatives of the missing Egypt Air passengers are being offered seats on planes Thursday afternoon, according to the French Foreign Minister.
The captain of the missing plane has more than 6,000 hours of flight experience.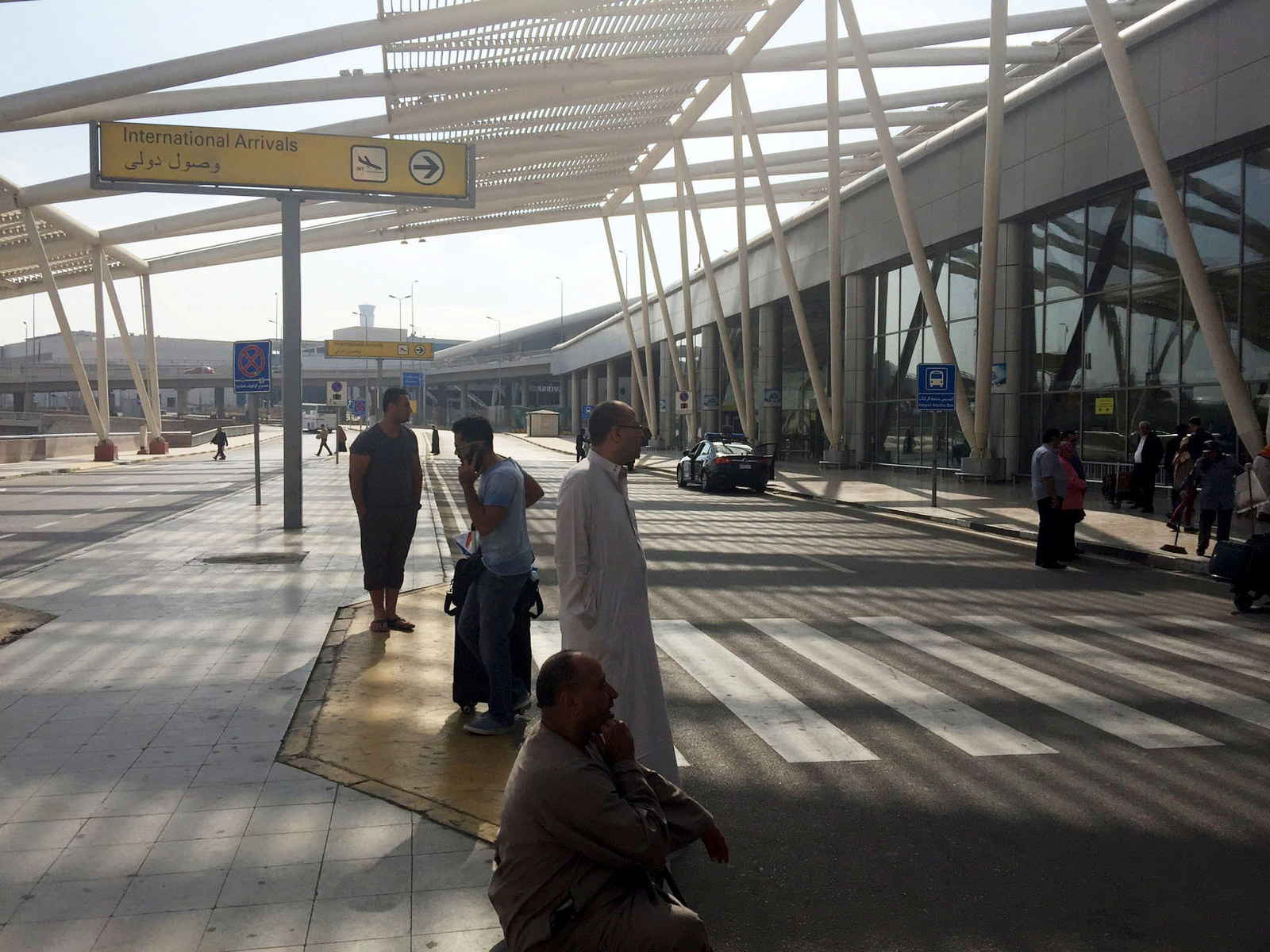 And the first officer has more than 4,000 hours, EgyptAir said. The plane was manufactured in 2003 by Airbus. In a statement published on its Facebook page, Airbus said:

The aircraft involved, registered under SU-GCC was MSN (Manufacturer Serial Number) 2088 delivered to Egyptair from the production line in November 2003. The aircraft had accumulated approximately 48,000 flight hours. It was powered by IAE engines. At this time no further factual information is available.
French President Hollande confirmed that the flight has crashed.
"We have also the duty to know everything about the causes of what has happened, no hypothesis should be ruled out or preferred," Hollande said. "We have to send them ships and planes to make sure and to locate where the plane has crashed, and to do whatever we can to collect the debris that will allow us to know and find the truth."
The Paris prosecutor's office said in a statement that it has opened an investigation into the disappearance of the flight.

The Egyptian aviation minister said they do not know what caused the plane's disappearance.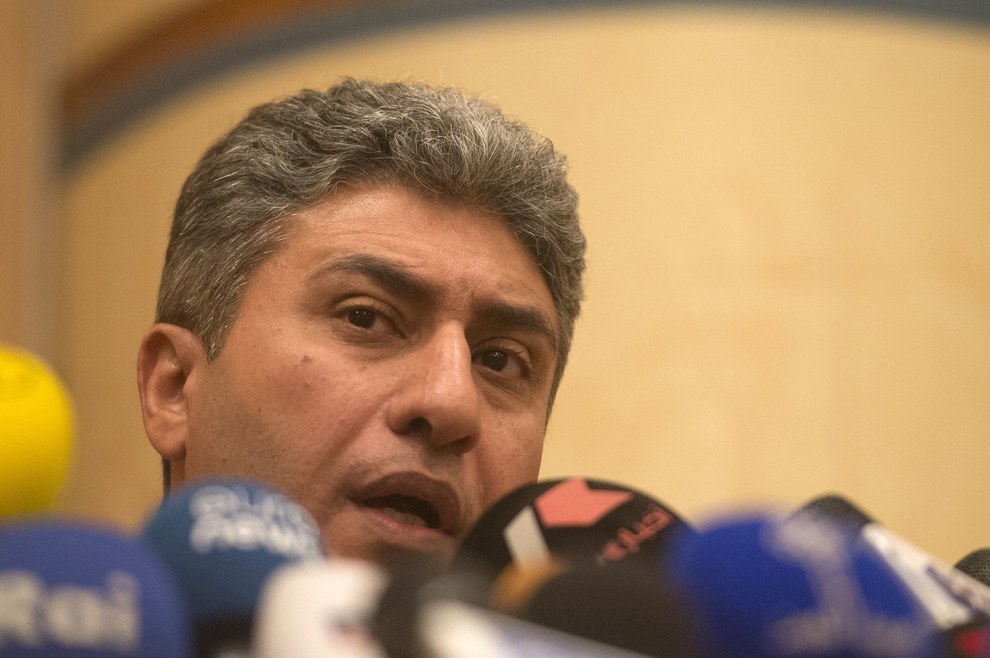 In a press conference Thursday afternoon, Sherif Fathy, the Egyptian aviation minister, told reporters that they "will be using the term the missing plane until we find the wreckage."
"Plane or plane's wreckage must be found before exploring hypotheses about what happened," Fathy said.
He said they are not ruling out a terrorist attack or mechanical failure, but denied rumors that the plane had been suffering any technical problems. Fathy said that the possibility of a terror attack is "stronger" than the possibility of a technical failure.
Helal is a plant manager for Proctor & Gamble is Amiens, France. He was identified as one of the passengers on Flight MS804, the mayor of Amiens and other elected officials confirmed.
Brigitte Foure, the mayor of Amiens, confirmed his death on social media. In a statement on the Amiens website, the mayor and the city council expressed sadness about the death of Helal who they said was one of the 56 passengers on board the plane.

EgyptAir released a statement on Twitter, saying it cannot confirm reports that wreckage of the plane has been found.

Twitter users began sharing photos of debris that appear to have originated from this Arabic-speaking Facebook account belonging to a ship captain based out of Alexandria, Egypt. It was unclear if they were related to Flight MS804.

On Friday, however, an Egyptian military spokesman posted that "personal belongings" and "wreckage" from the plane had been located in the Mediterranean Sea, 290 kilometers (180 miles) north of Alexandria. A short while later, EgyptAir tweeted a similar statement confirming this.
Also on Friday, Greek Defense Minister Panos Kammenos confirmed a body part, two seats and a suitcase had been spotted.