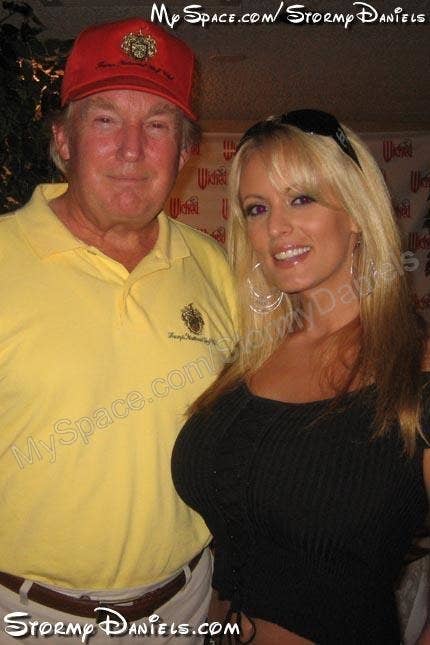 A lawyer for President Trump reportedly arranged a $130,000 payment to an adult film star to prevent her from going public during the election with an alleged consensual sexual encounter she had with Trump, the Wall Street Journal reported on Friday.
Stephanie Clifford, who performs as Stormy Daniels, was photographed with Trump at a July 2006 golf event in Lake Tahoe. Afterward, Trump met with Clifford, the Journal reported.
In statements to BuzzFeed News, the lawyer, Michael Cohen, and Clifford denied Trump and Clifford had a sexual encounter.
The alleged encounter after the golf event was publicly discussed by adult film star Jessica Drake in October 2016, when she accused the president of kissing her without her consent. Drake said Trump also repeatedly propositioned her, offering $10,000 and the use of his private jet for her to come to his suite.
"His words and actions are a huge testament to his character — that of uncontrollable misogyny, entitlement, and being a sexual assault apologist," Drake said at a press conference with her attorney Gloria Allred.
Drake has not spoken publicly since. A source told BuzzFeed News that Drake could not talk about Trump, but was unable to confirm if that was because of a non-disclosure or some other agreement.
On Saturday, Drake's attorney, Gloria Allred, disputed a Daily Beast report alleging her client had signed a non-disclosure agreement.
Drake "never signed an NDA with President Trump either before or after he was elected," Allred told BuzzFeed News in an email.
Allred also forwarded a statement from Drake's publicist, Josh Ortiz, who retracted the information he'd provided to the Daily Beast regarding the existence of an NDA.
Allred also said that Drake stood by the allegations that she had made back in 2016 about her encounter with now President Trump. Asked if the allegations had been settled in any way, Allred declined to comment.
In the 2016 press conference, Drake said did go to Trump's suite, but said she did not sleep with him. She brought two friends along with her because she felt uncomfortable going alone, she said. At the time, Trump was married to his wife Melania, who had four months earlier given birth to their son Barron.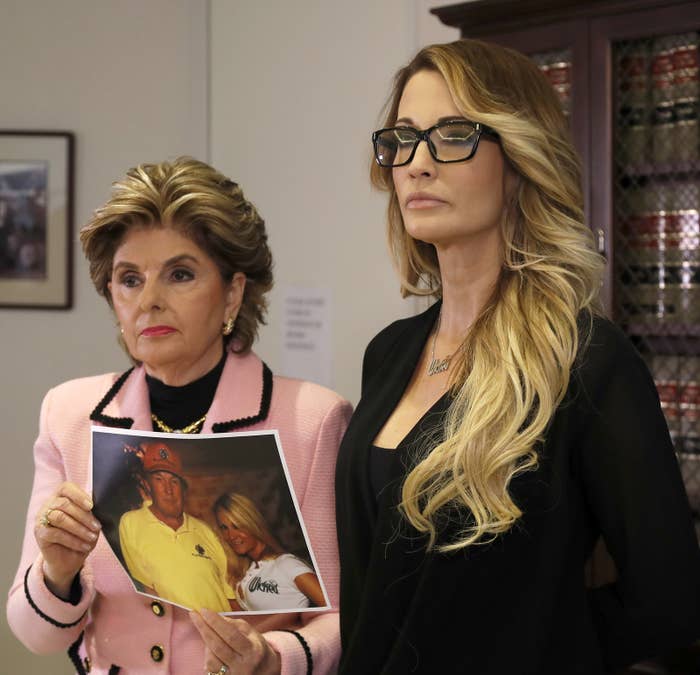 In the press conference, Drake did not identify the other two women, who also worked in the industry. According to the Journal, one of them was Clifford, who negotiated the payment and nondisclosure agreement the same month that Drake came forward publicly.
Cohen, Trump's lawyer who, according to the Journal, arranged the payment, denied the report in a statement on Friday to BuzzFeed News.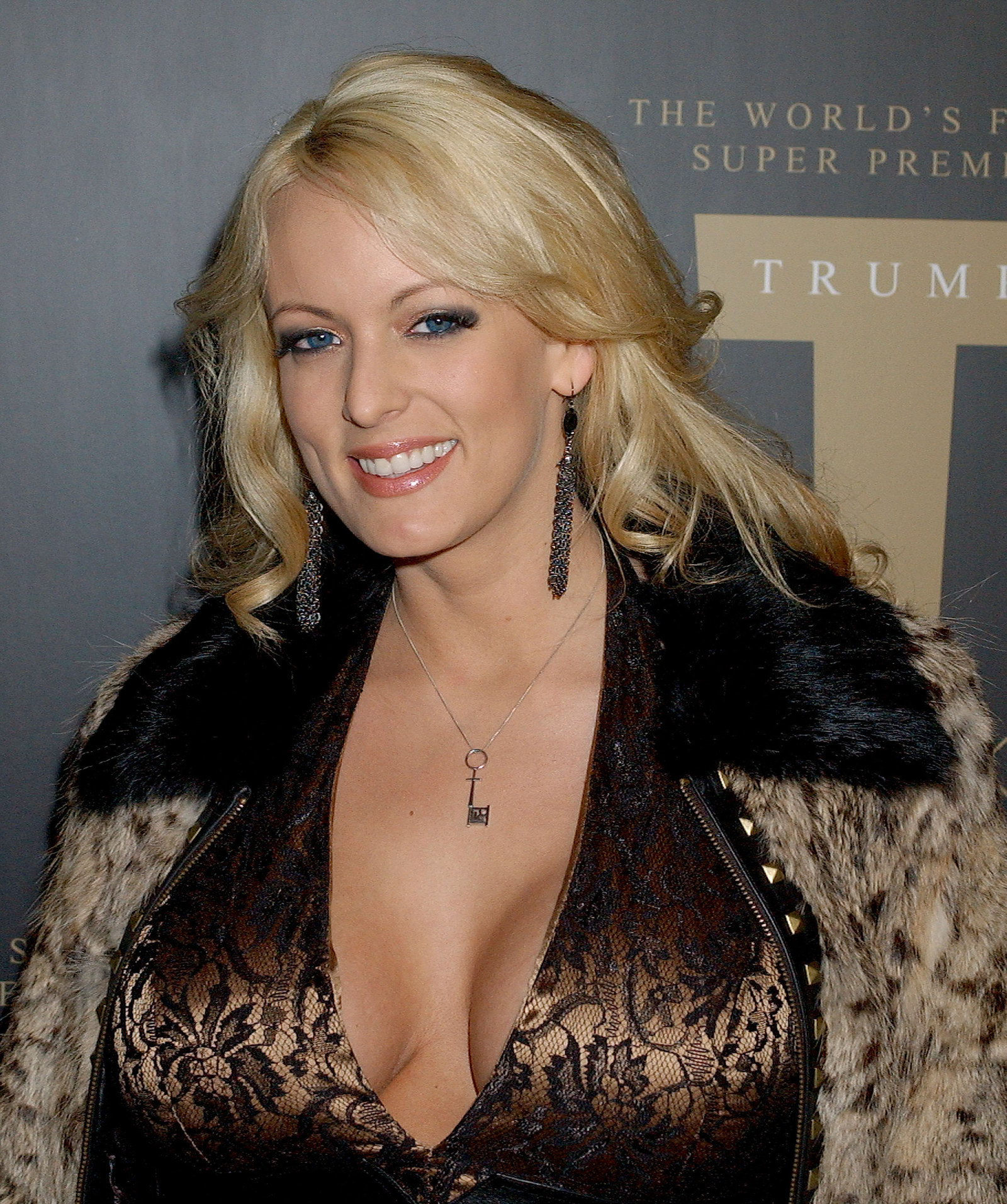 "These rumors have circulated time and again since 2011," he said. "President Trump once again vehemently denies any such occurrence as has Ms. Daniels."
But the star previously told journalist and Slate Group editor-in-chief Jacob Weisberg that she had an affair with Trump and received the $130,000 payment in exchange for silence, the New York Times reported on Friday. The agreement was negotiated by Cohen, Weisberg said.
She was also in talks to discuss the matter on Good Morning America in the fall of 2016, the Times and CNN reported.
A separate statement, which Cohen provided Friday that was signed by Stormy Daniels, said the adult film star's relationship with Trump did not go further than several public appearances. Daniels appeared at the launch of Trump Vodka in 2007.
"When I met Donald Trump, he was gracious, professional, and a complete gentleman to me and EVERYONE in my presence," the statement said. "Rumors that I have received hush money from Donald Trump are completely false. If I indeed did have a relationship with Donald Trump, trust me, you wouldn't be reading about it in the news, you would be reading about it in my book. But the fact of the matter is, these stories are not true."