Donald Trump was spotted Tuesday night at a Manhattan steakhouse after he unexpectedly left his now-secured home with his family.
To applause from other patrons in the Bar Room, which the restaurant describes as the "hangout of choice for America's rich and famous," Trump said, "We'll get your taxes down. Don't worry about it."
The restaurant is four blocks away from Trump Tower.
Reporters outside the steakhouse showed Trump's motorcade leaving around 9:40 p.m. ET.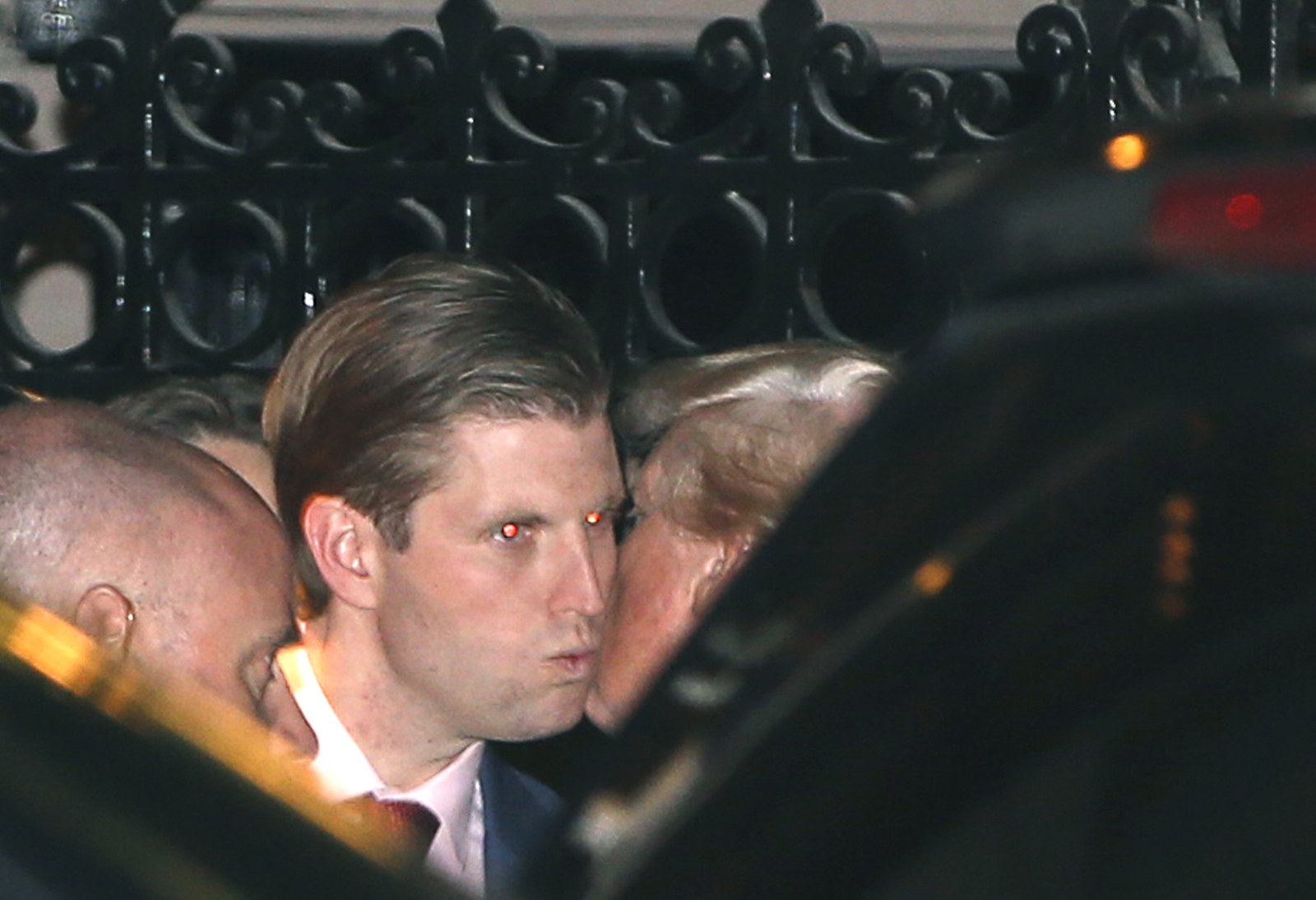 Jeff Mason, president of the White House Correspondents' Association, issued the following statement on Wednesday:
"On Tuesday President-elect Trump went out for dinner in New York without a pool of journalists in his motorcade and after reporters were advised that he was in for the night. One week after the election, it is unacceptable for the next president of the United States to travel without a regular pool to record his movements and inform the public about his whereabouts. The White House Correspondents' Association is pleased to hear reassurances by the Trump transition team that it will respect long-held traditions of press access at the White House and support a pool structure. But the time to act on that promise is now. Pool reporters are in place in New York to cover the president-elect as he assembles his new administration. It is critical that they be allowed to do their jobs. "