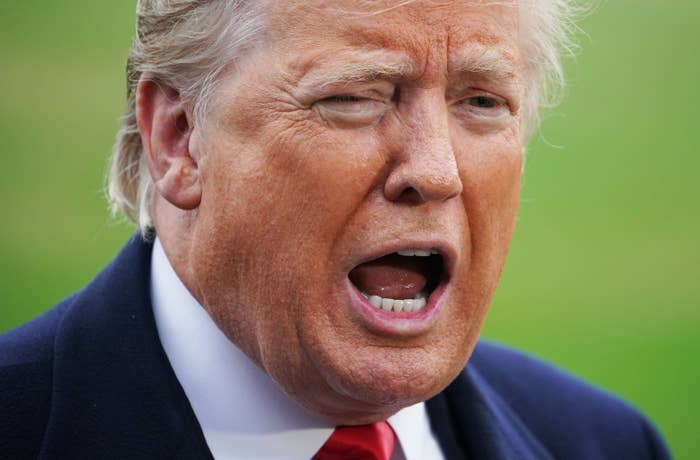 President Donald Trump repeatedly used racist language in private conversations that went far beyond his public rhetoric, his longtime former personal lawyer and fixer said.
Michael Cohen represented the president for years, defending him publicly and handling his personal matters. That came to an end in June when he was fired, and since then, Cohen has pleaded guilty to federal fraud charges and also reportedly began cooperating with special counsel Robert Mueller's investigation into Russian meddling in the 2016 presidential election.
What Cohen may have said to investigators about Trump's conduct in private is largely unknown. But this week, after the deadly shooting at a Pittsburgh synagogue, he's gone public about the need to tone down hateful rhetoric and he wants voters to know that Trump's racist comments are even worse in private.
"[Trump] said to me, 'Name one country run by a black person that's not a shithole,' and then he added, 'Name one city,'" Cohen told Vanity Fair, describing a private conversation after South African leader Nelson Mandela died.

After watching Trump at a rally on television during the 2016 election, Cohen noted the crowd at the rally was largely white.
"I told Trump that the rally looked vanilla on television. Trump responded, 'That's because black people are too stupid to vote for me,'" he told the magazine.

Cohen and the White House did not immediately respond to BuzzFeed News' requests for comment.

In the late 2000s, Cohen said that when he and Trump were traveling to Chicago, "we were going from the airport to the hotel, and we drove through what looked like a rougher neighborhood. Trump made a comment to me, saying that only the blacks could live like this."
In another conversation, Trump told him why he had picked Bill Rancic to win the first season of The Apprentice over Kwame Jackson.

"He said, 'There's no way I can let this black f-g win,'" Cohen told Vanity Fair.
Cohen is Jewish, and his father, a Holocaust survivor, reportedly told him to distance himself from Trump. Cohen told Vanity Fair that he regretted working for Trump as long as he did, and he should have left after past offensive remarks.
"I should have been a bigger person, and I should have left," he said.