Dog Hit By Van During A Police Chase Will Survive, Vets Say
After Gordo was hit during the Wednesday night chase in Los Angeles, Twitter mobilized to #savethewhitedog. He was expected to undergo surgery Thursday afternoon, and donations are coming in to cover the cost of the procedure.
Los Angeles residents tuned in to to watch a police chase Wednesday night involving a white van.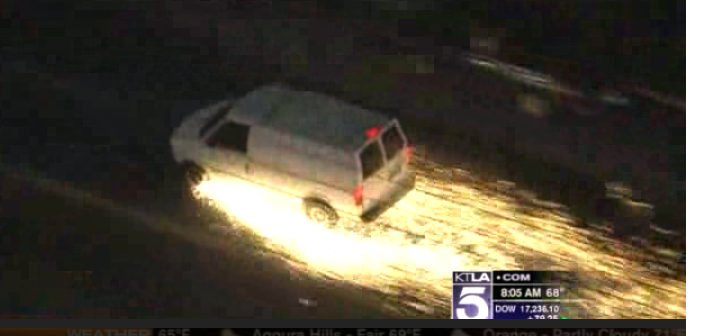 Attention quickly turned to saving the dog, with locals expressing their hopes for his recovery on Twitter.
Even police in the area got involved, and the dog was soon identified as Gordo.
He went into surgery Thursday afternoon.
The dog's owner told local media that he had opened his door to see the pursuit passing by, and Gordo ran out into the street.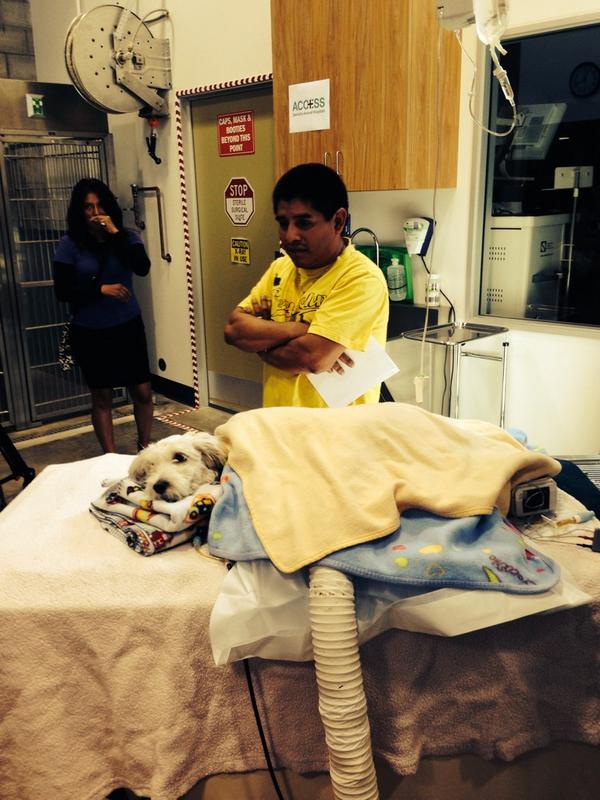 The surgery went well, according to the animal hospital, and he's expected to recover.