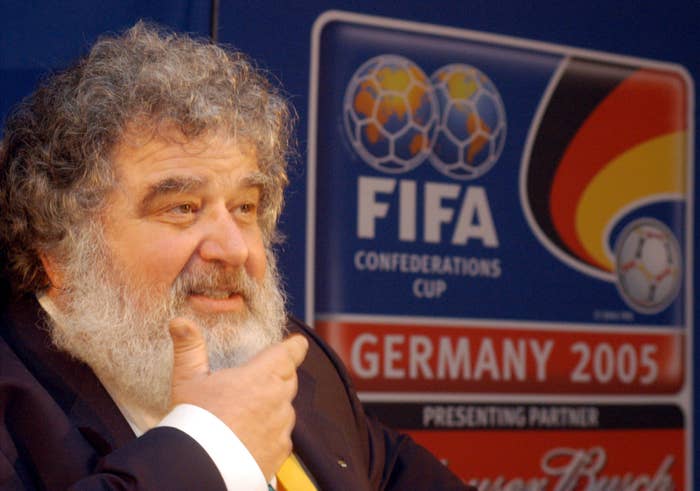 Chuck Blazer, the man who made millions promoting international soccer before becoming a key figure in a worldwide corruption case, has died at 72, according to his lawyer.
Blazer — a longtime FIFA executive and leader for CONCACAF, the North American, Central American, and Caribbean soccer alliance — amassed a fortune as he turned Major League Soccer into a booming business in the US and its national team into a World Cup mainstay. In 2015, he was banned from FIFA permanently as a corruption scandal unfolded across world soccer's leaders.
"His misconduct, for which he accepted full responsibility, should not obscure Chuck's positive impact on international soccer," his attorney Mary Mulligan said in a statement. "With Chuck's guidance and leadership, CONCACAF transformed itself from impoverished to profitable, with substantial benefits and improvements to all member associations, players and fans."
In 2013, Blazer pleaded guilty to 10 counts including racketeering. His testimony in that case helped the US Department of Justice go after broader corruption within soccer's governing body.

"Chuck hoped to help bring transparency, accountability, and fair play to CONCACAF, FIFA and soccer as a whole," his attorney said. "Chuck also accepted responsibility for his own conduct by pleading guilty and owning up to his mistakes. Chuck felt profound sorrow and regret for his actions."
In the space of two decades, Blazer, born and raised in Queens, rose from the lowest ranks of youth soccer in the New York suburbs to a seat on the most powerful body in global soccer, the FIFA Executive Committee, where he remained from 1997 until 2013. Along the way, he was executive vice president of the United States Soccer Federation, chairman of the failed American Soccer League, and president of the Miami Sharks professional team. From 1990 through 2011, Blazer was general secretary of CONCACAF, one of six global confederations under FIFA.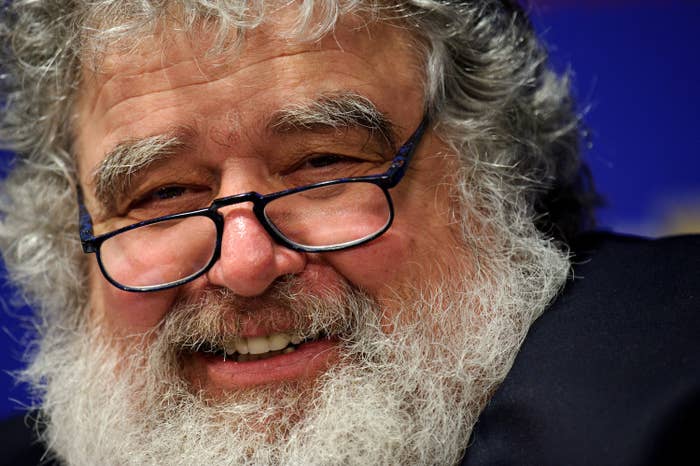 In his role managing the daily operations of CONCACAF, Blazer was responsible for the creation of the Gold Cup, which showcased the best national teams in the region, as well as numerous other tournaments specific to the region. Under his watch, CONCACAF's revenue increased dramatically, and the quality of soccer in the region also improved markedly.
But his administration was also marked with deep and persistent corruption perpetrated both by himself and by the Trinidadian soccer official Jack Warner, whom Blazer helped elect as CONCACAF president in 1990. As financial audits would eventually show, Blazer and Warner were responsible for appropriating tens of millions of dollars from the sport for their own use; most of Blazer's gains came from lucrative contracts that afforded him 10% of every marketing and television dollar that came into the confederation.
In 2011, Blazer secretly agreed to cooperate with the Department of Justice in a criminal investigation of international soccer corruption after investigators discovered he had not filed income taxes. For several years, the New Yorker wore a wire at the behest of federal prosecutors as he helped build a sprawling case against soccer officials from over a dozen countries. News of his cooperation was first reported by the New York Daily News in late 2014.

Blazer, who was for many years morbidly obese, suffered from diabetes and, starting in 2014, from colorectal cancer. For the past several years, he was in hospitals and convalescent centers in New York and New Jersey, and at times was unable to speak because of a tracheotomy. He never returned to the Trump Tower in Manhattan, where he lived for many years, and ultimately abandoned his apartment there, as well as his famous pet macaw, Max.
The criminal case remained a secret until May 27, 2015, when Swiss police, acting on behalf of the US government, arrested seven soccer officials in an early morning raid at an exclusive Zurich hotel just days before FIFA's presidential elections.
In subsequent days, details of the case, before the US Court for the Eastern District of New York, revealed that Blazer had been a key collaborator, agreeing to plea guilty to 10 different felony counts ranging from tax evasion, to wire fraud, to money laundering conspiracy. To date, more than 40 individuals have been charged in the case, with more than two dozen pleading guilty. The indictments in the case rely on US racketeering laws to describe global soccer as a vast criminal enterprise, headed by FIFA and spreading down to the confederations and national associations.
Jack Warner was also indicted, but has fought extradition from his native Trinidad and Tobago and so far has eluded US law enforcement. Sepp Blatter, the president of FIFA at the time of the original arrests, has not been charged, but subsequently resigned his position and the Swiss authorities soon announced their own criminal investigation against him.
Currently, there are three defendants in the case awaiting trial in the US, from Brazil, Paraguay, and Peru. Their trial is set to begin early November.