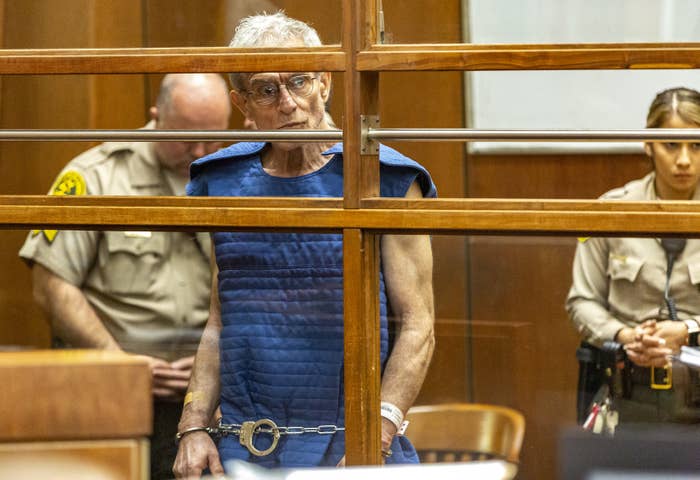 LOS ANGELES — The wealthy West Hollywood man accused of preying on vulnerable men with drugs, leading to multiple overdoses, is now facing more criminal charges.
Ed Buck, a donor to Democrat candidates and other political causes, was arrested last month after two men died of methamphetamine overdoses in his apartment within two years. A third man overdosed and survived on Sept. 11, then reported what happened to authorities.
On Wednesday, Buck was indicted on five federal drug charges, each of which carry a mandatory minimum sentence of 20 years in prison and a maximum of life. He has been ordered to remain in custody while the trial proceeds; prosecutors have said that if released, they believe Buck's behavior would continue and more people could die.
Buck was originally charged with providing methamphetamine, resulting in death, in connection with the 2017 fatal overdose of 26-year-old Gemmel Moore. When federal authorities announced the charge, they said they believed there were more victims.
In Wednesday's indictment, prosecutors outlined Buck's pattern of soliciting men for "party and play," sex and drug use. After meeting men on dating site Adam4Adam or via a "recruiter," Buck would provide the men with drugs, in some cases administering the meth intravenously himself, the indictment said.

"Buck exerted power over his victims, often targeting vulnerable individuals who were destitute, homeless, and/or struggled with drug addiction, in order to exploit the relative wealth and power imbalance between them," the indictment said.
Buck would pressure the men to use drugs, offering more money for taking larger amounts or allowing him to inject them, the indictment said. In some cases, he used higher doses than the men had consented to or administered drugs while they were unconscious, the indictment said.
In addition to the charge related to Moore's death, Buck was indicted Wednesday for providing the methamphetamine that led to the death of Timothy Dean in January. The indictment also charges Buck with distributing methamphetamine to three additional victims who are named only by their initials.
Buck also faces charges of battery and operating a drug house in Los Angeles County Court, crimes that carry a lesser sentence. He will not be charged with murder, District Attorney Jackie Lacey said earlier this month. That decision drew criticism of the DA and investigators, but Lacey said there was a lack of admissible evidence to support a murder charge in court.