At Least 18 People Are Dead After Tornadoes And Storms Hit Southeast US
A state of emergency was declared for seven counties in southern Georgia, and storm advisories remained in effect across the region.
At least 18 people were killed in severe weather that swept through the southeast US over the weekend.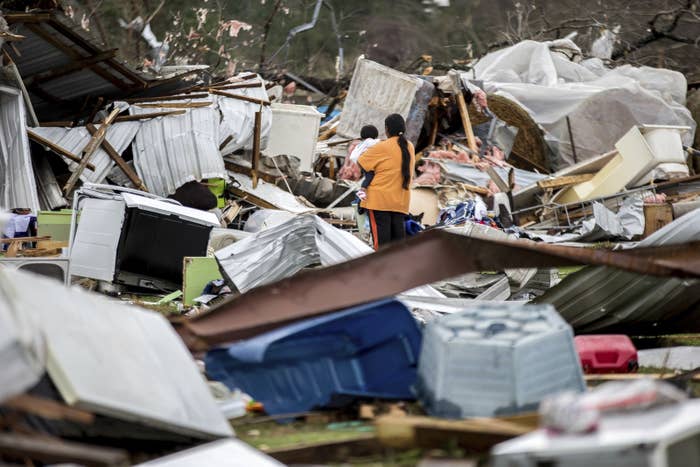 A tornado watch remained in effect for much of Georgia on Sunday. A tornado was reported in Dougherty County earlier in the day, and by 8 p.m. local time, officials said 14 people had died in the state.
High winds and hail devastated homes and left people injured. Forecasters also warned of thunderstorms and flash flooding.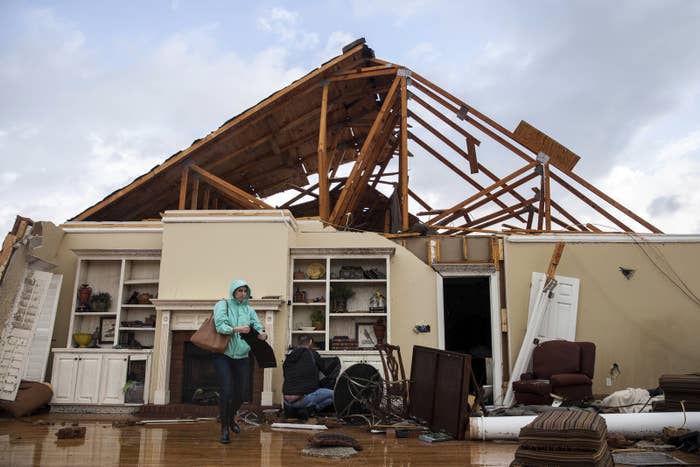 In his emergency declaration for seven counties, Georgia Gov. Nathan Deal urged people to continue to be cautious.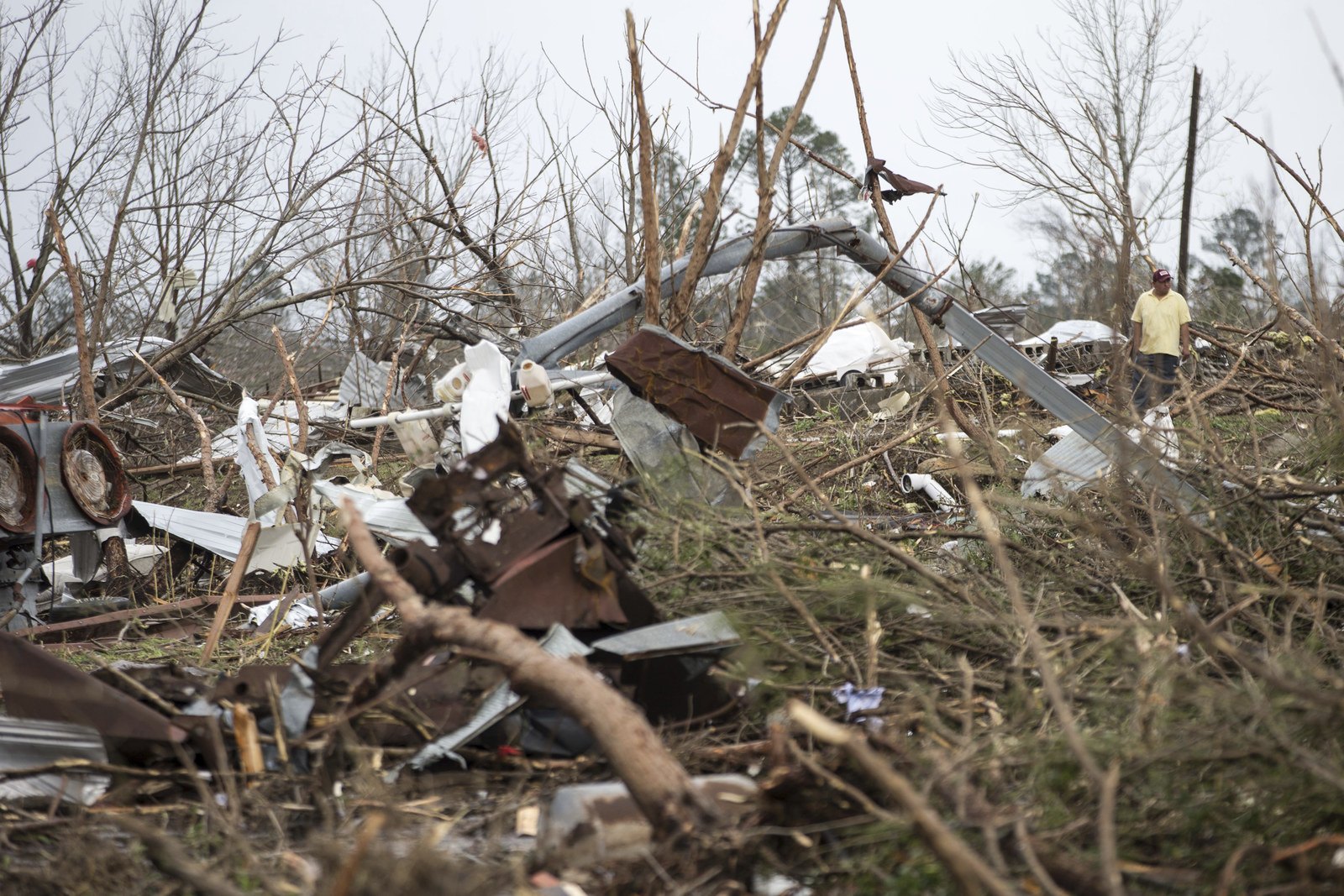 In Mississippi, four people were killed Saturday in a tornado that struck Forrest County, emergency management officials said. At least 480 homes were damaged in the state, and 50 people were injured.