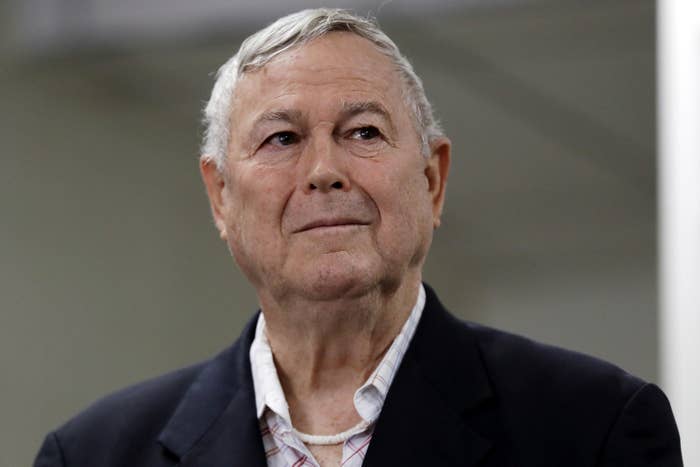 Rep. Dana Rohrabacher, who for decades represented wealthy, Republican-dominated portions of California's Orange County, lost his reelection bid to Democrat Harley Rouda Saturday night.
As votes continued to be counted following Tuesday's vote, Rouda's lead over Rohrabacher continued to grow. By Saturday night, when the Associated Press called the race for Rouda, the Democrat was leading the 15-term incumbent with 52% of the vote, compared to 48% for Rohrabacher — an advantage of about 8,500 voters, with all 395 precincts counted.
In a tweet Saturday night, Rouda acknowledged the AP's projection, but stopped short of declaring victory outright.

Rohrabacher has not yet commented. His campaign aides have said that the GOP congressman will not make a statement on the outcome of his reelection race until all ballots are counted, which could take weeks.

Rohrabacher first took office in 1989, campaigning off his experience working as a young speechwriter for President Ronald Reagan. He cruised to victory for 14 more terms. Until recently, a Republican win in his district had been considered inevitable, given the region's long history as a conservative bastion in the deep blue state.
But a lot has changed in the 48th District, and for the first time, pollsters this year put down Rohrabacher's race as a toss-up. Analysts attributed the closeness of the race largely to Orange County's shifting demographics, noting that more young and Latino voters were rallying around Democrats in what has long been considered a reliably Republican region of Southern California. As of Monday night, two other Orange County congressional races remained too close to call, with Republican candidates narrowly leading contests in the 39th and 45th districts.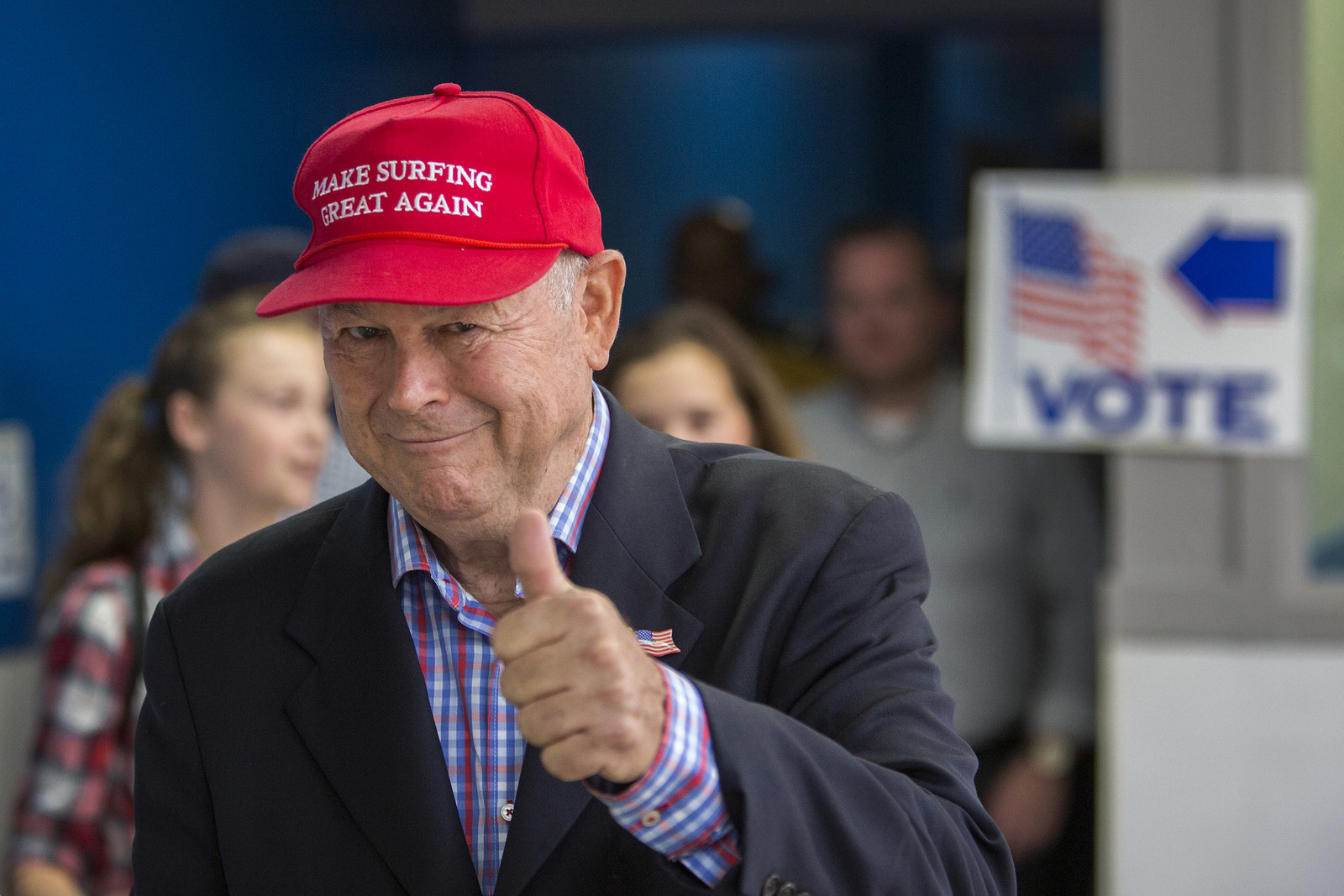 In Washington, Rohrabacher has been something of an oddity — a Southern California surfer who supported legalizing marijuana, called climate change a "fraud," and denied that Russia had meddled in the 2016 election. He staunchly defended Russian President Vladimir Putin in Congress, where he chaired the House Foreign Affairs subcommittee that oversees Russia policy.

In 2012, FBI agents and members of the House Intelligence Committee warned Rohrabacher that Russian spies had been trying to recruit him, the New York Times reported. He has traveled to Russia with congressional delegations at least twice in the past decade, including in 2016, when he met with the Russian lawyer Natalia Veselnitskaya, who went on to play a key role in the infamous Trump Tower meeting with members of the Republican's presidential campaign in June of that year.
Even before news of that meeting became public, Rohrabacher had been nicknamed "Putin's favorite congressman," and in a 2016 conversation between Republican leaders, a recording of which was obtained by the Washington Post, House Majority Leader Kevin McCarthy suggested that the Orange County congressman was being paid by the Russian president. A McCarthy spokesperson later said he was joking.
Rouda had capitalized on his opponents Russia ties, putting out campaign ads that described his opponent as a pawn of Putin, and an extremist beholden to corrupt special interests, and a Russian pawn. He criticized Rohrabacher for his lack of public events in the district — which went narrowly for Hillary Clinton in 2016 — painting the Republican as out of touch on issues most important to Orange County residents.
A real estate investor who once registered as a Republican, Rouda had also campaigned on the promise that he would take a less divisive and partisan approach to representing the district. It was a message that proved popular with some Republicans and independents in Orange County, who didn't see their values reflected by Trump — and by extension, Rohrabacher.
Rohrabacher had nevertheless felt confident going into Election Day, he told BuzzFeed News last Sunday. But he also forecast that he could blame a loss on Democratic meddling. "We know that … unless we win by a recognized margin that the Democratic Party steals elections," Rohrabacher said. "If you're, if it's under 5%, we know that this election could be stolen from us."