The Dallas Cowboys took a knee together before the national anthem at Monday's game versus the Arizona Cardinals.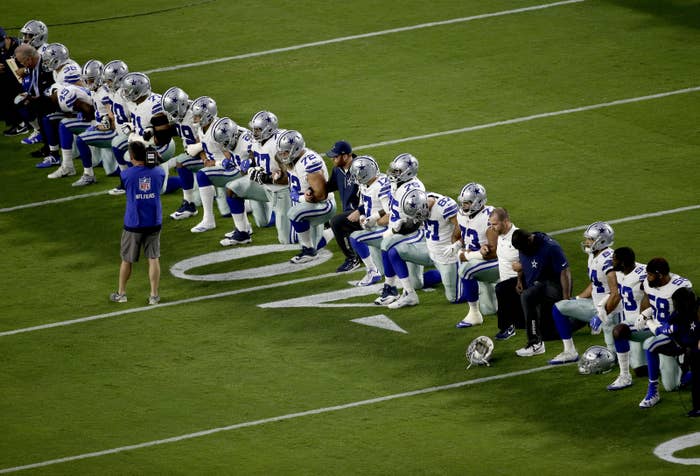 Team owner Jerry Jones joined players and coaches in kneeling, a gesture that was meant to be a show of equality and unity, ESPN reported.
On Monday, as the Cowboys knelt, some boos could be heard from the stands.
NFL commissioner Roger Goodell called it a "great show of unity."
The anthem's singer on Monday, Jordin Sparks, also silently shared a message about taking a stand.
Unlike other athletes who have protested over recent days, though, the Cowboys got back on their feet for the playing of the anthem.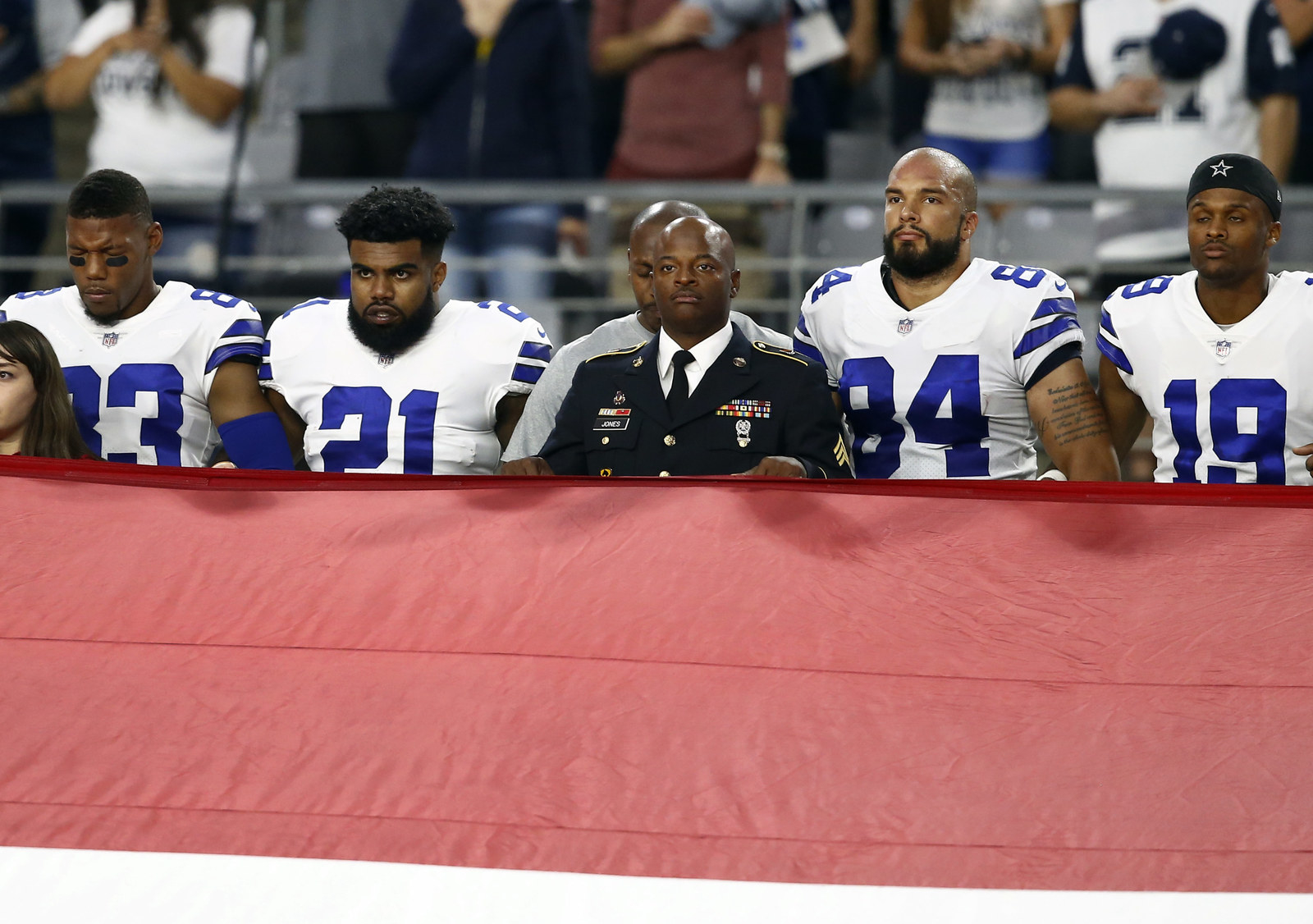 "The Cowboys are respectful to what the flag means," Jones said during a pregame interview on Cowboys Radio.
In comments to Fox Business earlier this month, Jones said he believed Americans should reflect on those who have made sacrifices for the country while the national anthem is played.
Trump went on a Twitter rant Tuesday morning about the Monday Night Football game.
He began by reiterating that the NFL ratings were "way down except before game starts, when people tune in to see whether or not our country will be disrespected!"
The president went on to say that the fact that the Cowboys all stood for the national anthem was "progress."