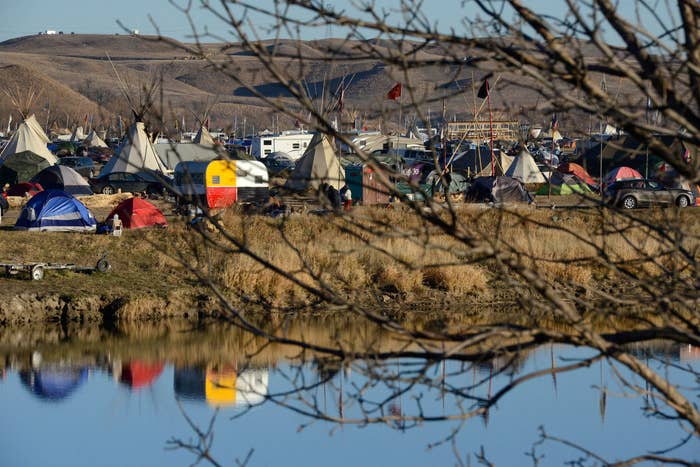 The Army Corps of Engineers on Friday said it plans to close the area of land where hundreds of people are camping in opposition to the Dakota Access oil pipeline.
As of Dec. 5, any members of the public on the land north of the Cannonball River — including the Oceti Sakowin camp where hundreds of protesters are — will be considered trespassers and could face charges, Col. John Henderson wrote in a letter to Dave Archambault, chairman of the Standing Rock Sioux.
"This decision is necessary to protect the general public from the violent confrontations between protestors and law enforcement officials that have occurred in this area, and to prevent death, illness, or serious injury to inhabitants of encampments due to the harsh North Dakota winter conditions," Henderson wrote. "The necessary emergency, medical, and fire response services, law enforcement, or sustainable facilities to protect people from these conditions on this property cannot be provided."
Protesters may continue to gather south of the river, he added, which the Army has designated a "free-speech zone."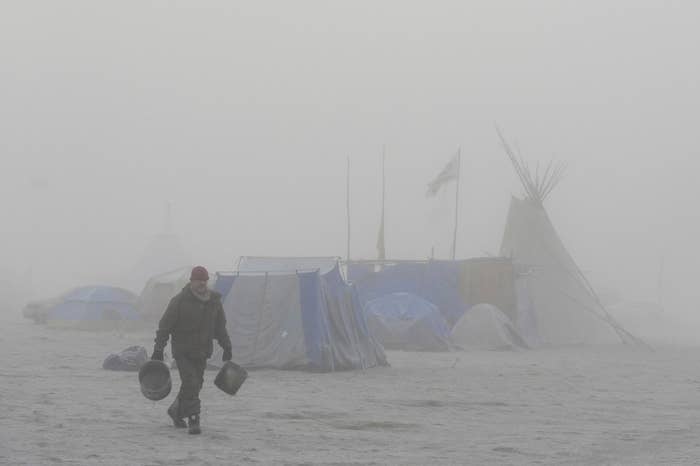 Archambault shared the letter and reiterated the call to President Obama to rescind all permits related to the oil pipeline. He added he was disappointed by the Army's ultimatum.
"Our Tribe is deeply disappointed in this decision by the United States, but our resolve to protect our water is stronger than ever," he said in a statement.
Since August, thousands of protesters have come to show opposition to the 1,200-mile pipeline, which is designed to carry 20 million gallons of oil across the Midwest every day.
Energy Transfer Partners insists the pipeline is safe, but the Standing Rock Sioux and protesters have remained steadfast in their opposition to the project, citing the potential threat of oil spills and the danger they pose to the local water system, as well as the pipeline's path through sacred land. They've been joined by other Native Americans and supporters from across the US.
Earlier this week, local law enforcement deployed tear gas and other force against crowds, but the gathering has been largely peaceful.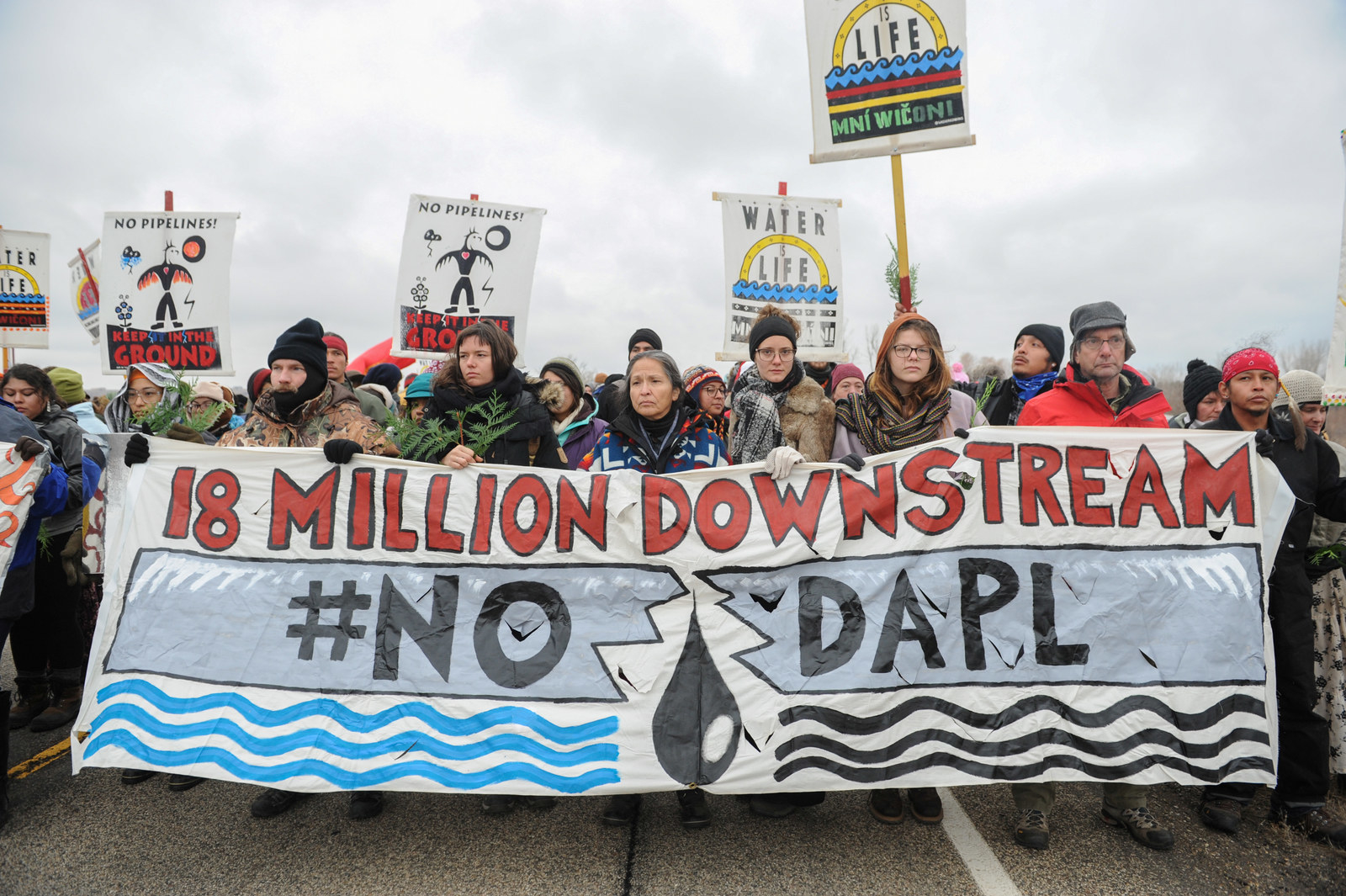 "It is both unfortunate and ironic that this [closure] announcement comes the day after this country celebrates Thanksgiving – a historic exchange of goodwill between Native Americans and the first immigrants from Europe," Archambault said. "Although the news is saddening, it is not at all surprising given the last 500 years of the treatment of our people."

In his letter to the Sioux chairman, Henderson said he had not come to the decision to close the camp area lightly. He asked the tribe for support in peacefully moving the protest south of the river.
"I am genuinely concerned for the safety and well-being of both the members of your Tribe and the general public located at these encampments," Henderson said.