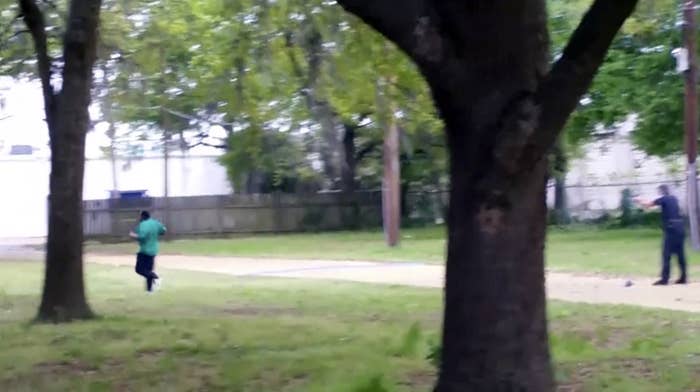 The former police officer who fatally shot a man in North Charleston, South Carolina, as he was running away is suing a police association that provides legal defense services.
Michael Slager, who has been charged with murder in the death of Walter Scott, filed the lawsuit against the Southern States Police Benevolent Association on Tuesday. The association provides legal representation to its roughly 40,000 members through an insurance policy in exchange for monthly payment.
Slager fatally shot Scott on April 4 after a traffic stop. A bystander captured video showing Slager pulling the trigger as Scott was running away, which conflicted with the officer's claims that Scott was killed as the two men were engaged in a struggle.
After reviewing the video, city officials fired Slager from the North Charleston Police Department. Slager's attorney also dropped his case following the release of the video, calling the shooting a "terrible tragedy."
In his lawsuit, Slager claims that because the shooting happened while he was on duty and he was up-to-date on his dues, he should be entitled to an attorney through the association's legal defense benefit.
His complaint quotes a wallet-sized card provided by the association to members: "FOR ANY DUTY RELATED SHOOTING OR ACTION WHICH
RESULTS IN DEATH OR SERIOUS INJURY, AN ATTORNEY WILL BE SENT
TO YOU. CALL EMERGENCY 800 NUMBER ON FRONT IMMEDIATELY!!!"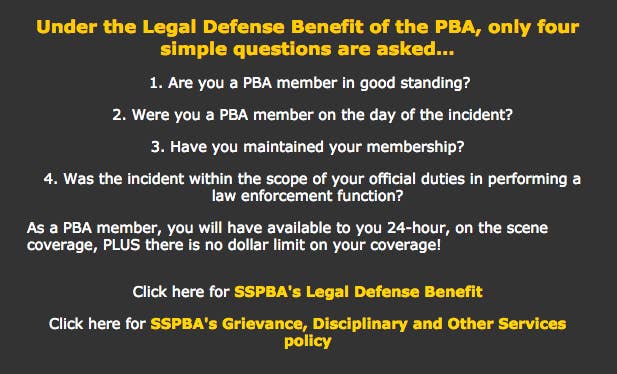 On its website, however, the association states it may withhold benefits in some cases.
"Southern States P.B.A. reserves the right to withhold approval of any benefits and to withdraw approval of any benefits if it is determined at any time that the member has committed an intentional, deliberate and/or illegal act, either civilly, criminally, or administratively."
Slager noted that he is currently awaiting trial to determine if his actions were criminal. He has denied the charges, and his complaint said the association never asked to hear his side of the story before it denied him legal help.
"The expense associated with Slager's defense of the criminal charges is
substantial," the complaint states. "Without the benefits to which he is entitled under the Legal Defense Benefit plan, Slager and his family will be financially devastated."