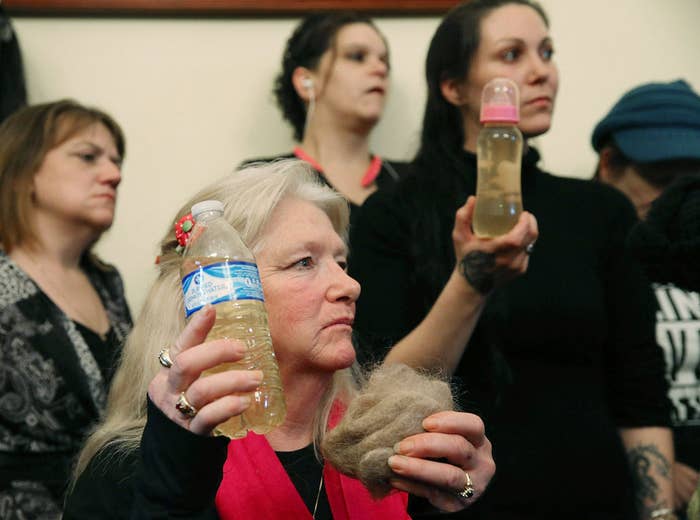 In April 2014, Flint, Michigan's water source switched to the Flint River, a cost-saving measure that went on to corrode pipes, leaching lead into the city's tap water.
Now, almost two years later, tap water remains unsafe to drink for many in the poor, largely black community. Tests have shown high levels of lead in children's blood, which could mean irreversible developmental problems. Gov. Rick Snyder has apologized for the state's response and declared a state of emergency; federal funding is also assisting the state with bottled water, filters, and other services to the city.
But according to a growing number of lawsuits, residents and activists are seeking more accountability for injuries and economic hardships. Their problems could endure even after the water is once again deemed safe, they say.
Seven Flint families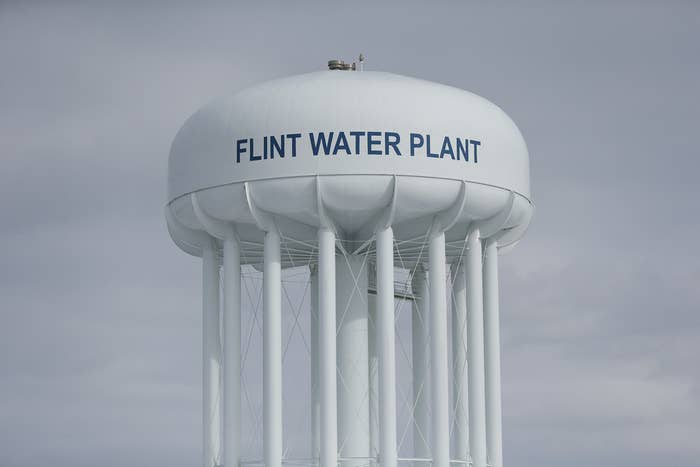 Seven Flint families who have been poisoned by the toxic water in the city are filing a class action lawsuit against several city and state officials on Monday, March 7, NBC News reported.
Lawyers will ask courts for the class action to cover any Flint children who were poisoned with toxic water.
Melissa Lightfoot's family is one of the seven plaintiffs on the lawsuit. Her three children, aged 5, 8, and 13, have high levels of lead in their blood. They were diagnosed with attention-deficit disorder, have suffered hair loss and rashes and are prone to fits of anger.
"I was scared," Lightfoot told NBC News. "My kids are getting poisoned from something that's a necessity and as a parent there's nothing I can do to help them. It's already in them, I can't take it out, and there's no medicine for it."
Her youngest child, Payton has close to 8 micrograms of lead per deciliter, while another plaintiff in the suit has as much as 30, lawyers told NBC News.
"Lead poisoning is an insidious disease," said one of families' attorneys, Hunter Shkolnik. "We know the brain is permanently and irreversibly damaged but it doesn't manifest itself immediately. These children have been pushed so far down now they cannot ever achieve what was expected of them."
Luke Waid, Michelle Rodriguez, and their daughter Sophia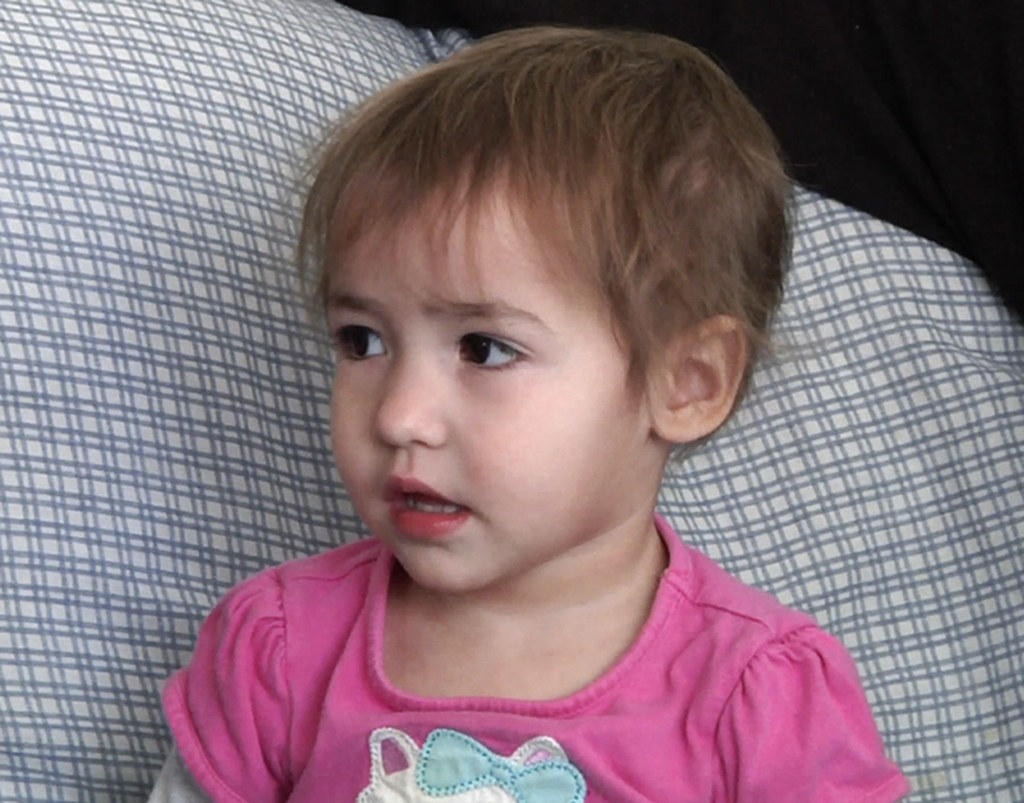 The Rodriguez-Waid family filed a lawsuit Monday after their 2-year-old daughter tests showed high levels of lead in her blood for months.
No level of lead is considered safe for children, their complaint notes, adding that Sophia suffered from rashes, infections, and neurological effects from being exposed to the contaminated water.
In addition to the potential long-term developmental effects on Sophia, the lawsuit details the family's fear the lead exposure has heightened their risk for cancer. Their home's property value has also been affected by the crisis, the family claims.
High levels of lead were discovered in Sophia's blood months before officials publicly acknowledged the contaminated water, and her parents feared they would lose custody, the Associated Press reported.
The family is seeking damages for their experiences and the potentially irreparable damage to their daughter's central nervous system.
"She's constantly on edge," Luke Waid told the AP. "It's almost like she's suffering some kind of anxiety."
Melissa Mays, her three sons, and other Flint residents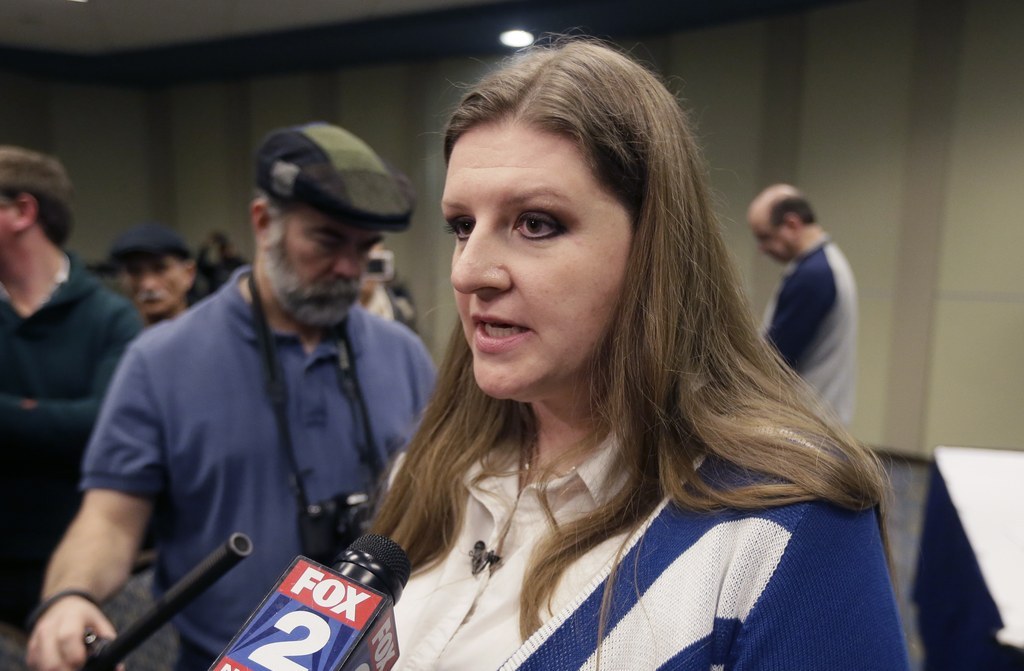 Melissa Mays is the lead plaintiff in a class action lawsuit filed s against state and local officials in November on behalf of her family and other Flint residents.
The suit describes the serious personal injuries and property damage caused by officials' "deliberate decision to expose them to the extreme toxicity of water pumped from the Flint River into their homes, schools, hospitals, workplaces, and public places."
Officials ignored the issue for 18 months, the complaint continues.
"The deliberately false denials about the safety of the Flint River was as deadly as it was arrogant," the suit said.
Mays founded Water You Fighting For and in August 2014 submitted a petition with more than 26,000 signatures to switch Flint back to the Detroit water system. Mays claims her children have tested positive for elevated lead levels, the family has experienced health problems, and costs of bottled water and medical bills have become a burden.
Most of all, Mays worries about her children, she told Marketplace. Her three boys' grades have slipped, and she fears they will need tutors to fight potential lead-caused brain damage.
"I blame the city of Flint, I blame the governor, everybody who had any hand in this, you know, to save money," she told Marketplace. "But at the end of the day when I go to sleep, I cannot forget that I'm the one that handed the water to the kids."
Community activists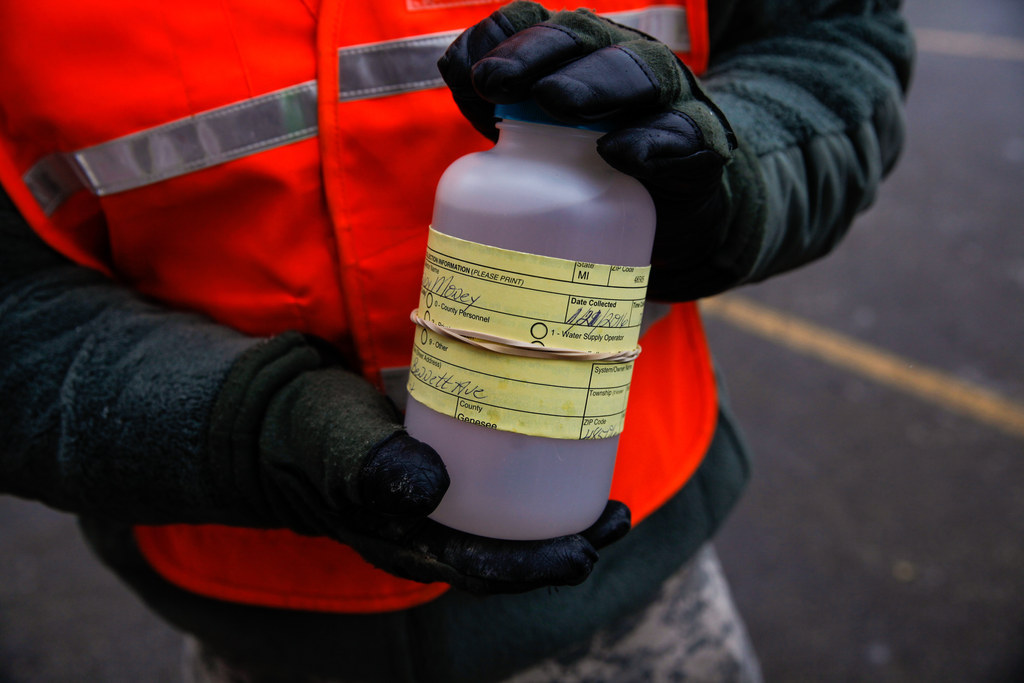 Activist groups — including Concerned Pastors for Social Action, the American Civil Liberties Union of Michigan, the Natural Resources Defense Council, and Melissa Mays — joined together to file a lawsuit in January against the state and local officials who they said caused the water crisis in a short-sighted attempt to save money.
"Flint is Exhibit A for what happens when a state suspends democracy and installs unaccountable bean counters to run a city," Michael J. Steinberg, legal director of the ACLU of Michigan, said in a statement. "In a failed attempt to save a few bucks, state-appointed officials poisoned the drinking water of an important American city, causing permanent damage to an entire generation of its children."
The lawsuit calls for authorities to do what it takes to provide a clean, safe water system for Flint residents, as well as to address the medical harm they had been subjected to.
Beatrice Boler, Edwin and Alline Anderson, and Epco Sales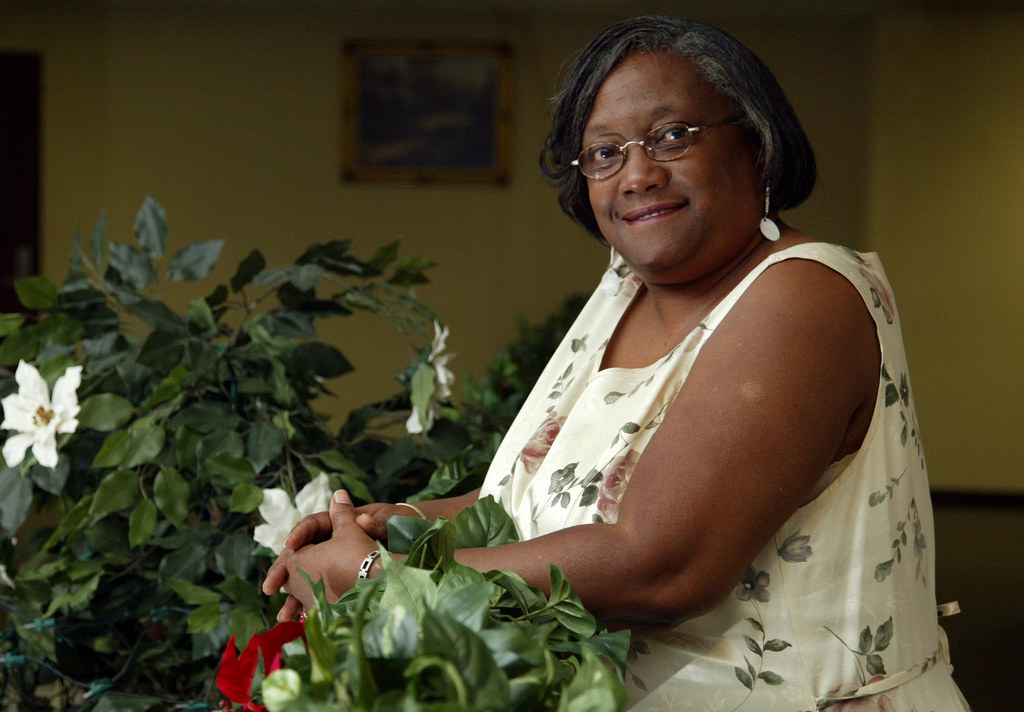 This class action lawsuit filed in January accuses state and city officials of failing to address the environmental hazards within the water system, sending lead and Legionella bacteria-tainted water into homes and businesses.
Though residents and businesses faithfully paid their water bills, "in exchange, [they] received toxic and contaminated water not fit for human consumption," the complaint states.
Additionally, officials were aware of the problems, but ignored concerns from residents concerns, giving them no recourse for a solution, the plaintiffs claim.
Residents were entitled to clean, safe water, but instead were left with perhaps permanent injuries — a result of officials' "knowing, reckless, and callous acts," the the lawsuit states.
Victims of Legionnaire's disease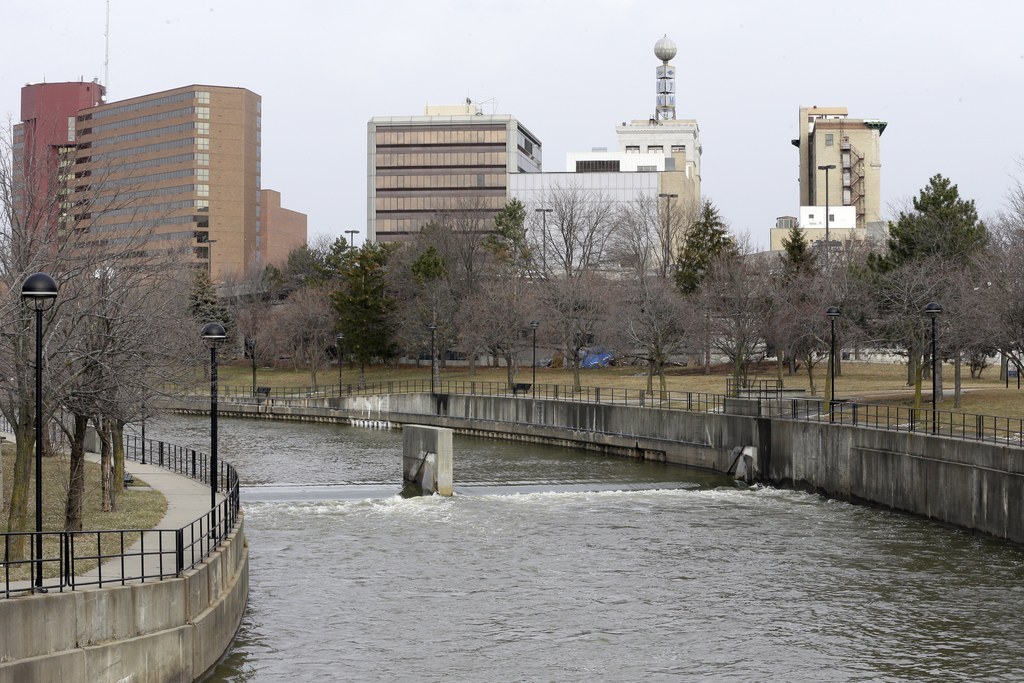 Three people who suffered from Legionnaire's disease, as well as the relative of a woman who died from it, filed a suit against McLaren Flint hospital on Feb. 1.
Each of the plaintiffs had contracted Legionnaire's after being treated at the hospital in 2014 and 2015.
Debra Kidd spent several hours at the Flint hospital being treated for a persistent headache, the lawsuit states. Two days later, she was hospitalized again at a different facility and diagnosed with Legionnaire's disease. She died several days later.
Three others also fell ill following hospitalization in Flint and they continue to deal with complications from the disease, which is spread through a bacteria that thrives in water, the lawsuit states.
Doris Collins, Robin Pleasant, and Jason Phinisee
The class action lawsuit was filed in January on behalf of all Flint customers who had received contaminated water.
"Each of the Plaintiffs herein continue to perform their end of the bargain by continuing to pay for water that they cannot drink," the complaint said.
In addition to breaching contract, the suit alleges that officials unduly made money off water rate payers as well as failing to protect consumers.