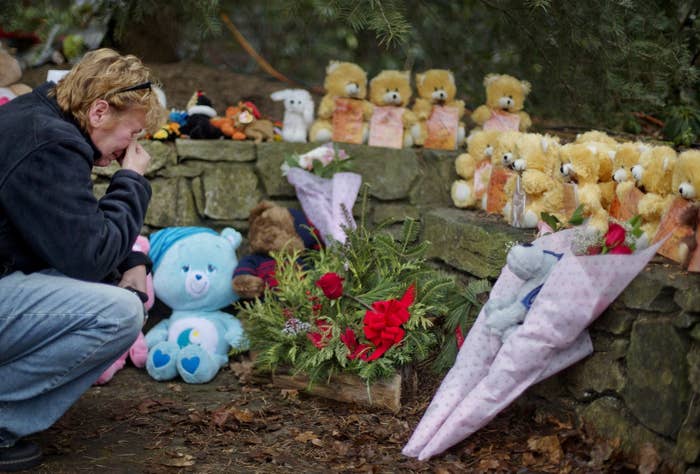 The NBC network television station in Connecticut will not air the upcoming interview between Megyn Kelly and Infowars' Alex Jones on Sunday, citing the concerns of its staff, viewers, and the families of Sandy Hook Elementary School victims.
WVIT, based in West Hartford, is owned and operated by NBC. A staff memo obtained by BuzzFeed News said that while NBC stations around the country may air the interview, it will instead air local coverage, including a special report featuring Sandy Hook parents, Gov. Dannel Malloy, and advocates on issues including mental health and gun violence.
"Whenever there is news regarding the Sandy Hook tragedy, we know that the pain resurfaces for our community, our viewers and for you, our colleagues at WVIT," the memo said. "Over the last few days, we have listened intently to Sandy Hook parents, our viewers and importantly, to you. We have considered the deep emotions from the wounds of that day that have yet to heal."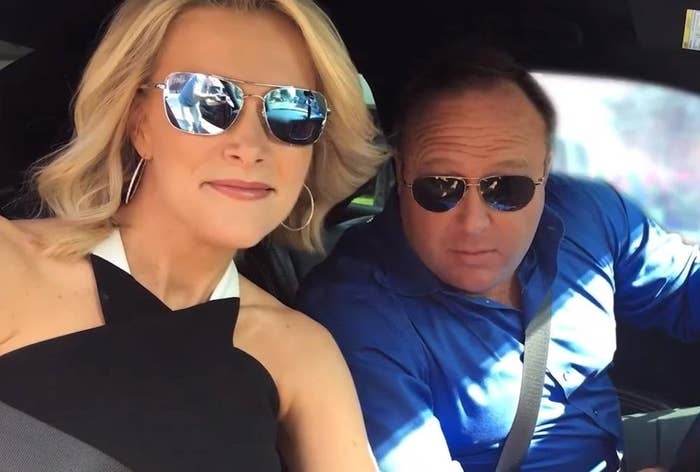 Over the last week, Kelly — a former Fox News anchor and current host of NBC's Sunday Night with Megyn Kelly — has been promoting her upcoming interview with conspiracy theorist Alex Jones. Through his site Infowars, Jones has spread an often false and inflammatory version of current events, at times gaining the notice of President Trump.
Jones has repeatedly denied that on Dec. 14, 2012, 20-year-old Adam Lanza fatally shot 20 children and six adults at Sandy Hook Elementary in Newtown, Connecticut. Jones' rants, describing the shooting as a hoax and the victims as actors, have encouraged his fans to harass the victims' families. One woman was recently sentenced to jail time for threatening the father of a 6-year-old boy who was killed.
The planned Kelly interview prompted outrage from some family members of the victims, who questioned how she could provide a platform to the man who claimed their loss was fake. Sandy Hook Promise, an anti-gun violence organization started by several family members, disinvited Kelly from its gala, which she had been scheduled to host.
In response, Kelly said she too found Jones' claims revolting, and she questioned his growing influence.
"Our goal at sitting down with him was to shine a light — as journalists are supposed to do — on this influential figure and yes — to discuss the considerable falsehoods he has promoted with near impunity," she said.
For his part, Jones was also unhappy with the interview. He said Kelly took him out of context and lied and released his own secret recording of some of their interactions.