Congress Approves Funding To Arm Syrian Rebels Against ISIS
President Obama thanked Congress for its bipartisan support of the measure. "I believe we're strongest as a nation when the president and Congress work together."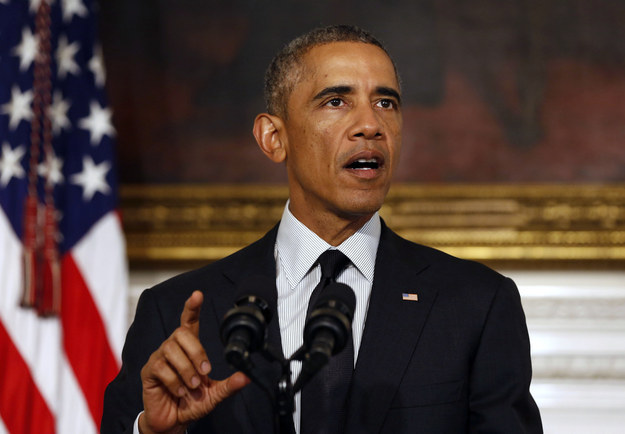 The Senate approved a resolution to fund training and equipment for Syrian rebels on Thursday, prompting thanks from President Barack Obama.
The vote passed 78-22, with support from a majority of Republicans and Democrats. The House of Representatives already approved the resolution on Wednesday.
"I believe we're strongest as a nation when the president and Congress work together," Obama said.
The approval allows the President to move forward with his plan to "degrade and ultimately, destroy" terrorist group ISIS. Obama outlined his strategy last week, which included U.S. airstrikes, humanitarian relief and counterterrorism initiatives as well as providing support to Iraqi and Syrian forces.
So far, more than 40 countries have come together to assist in that four-part strategy, he said. He also announced Thursday that France had agreed to assist in airstrikes of terrorist targets.
"We're pleased French and American service members will once again work together on behalf of our shared security and our shared values," he said.
Obama again stressed that the additional 475 U.S. troops that had been deployed to Iraq would not be involved in the ground war.
"The American forces that have been deployed to Iraq do not and will not have a combat mission," he said.
The actions of Congress in support of his strategy have shown ISIS a united front, he added.
"As Americans, we do not give in to fear," he said. "We pull together, we stand together to defend this country we love and make sure justice is done."