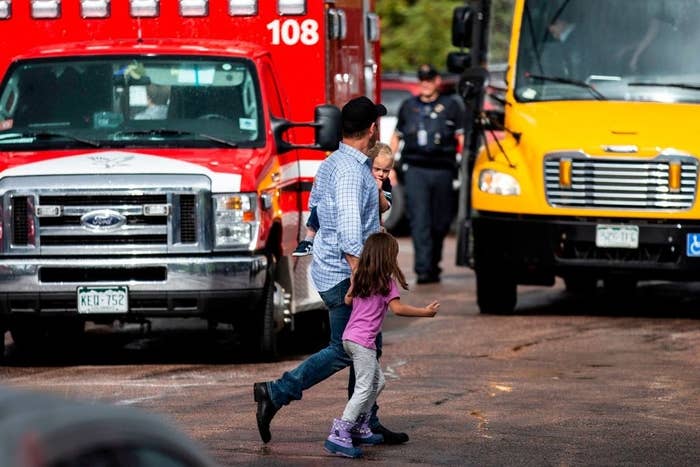 As gunshot victims began to arrive at Littleton Adventist Hospital after a horrifying shooting Tuesday at a local charter school, doctors and nurses were ready. They'd trained for situations like this, but for some staff members it was their third time receiving children wounded in a school shooting.
Located in the suburbs south of Denver, the hospital treated victims of the Columbine High School shooting in 1999. In 2013 it treated the victim of a shooting at Arapahoe High School. The 17-year-old girl died after eight days.
The hospital trains twice a year for a mass-casualty incident, which could mean something like a chemical exposure, multiple shootings, or fire, Dr. Mark Elliott told Buzzfeed News. Elliott, an emergency room doctor for 30 years, added that though the procedures for a school shooting are the same as for other mass casualties, it's tough for staff.
"It changes things incredibly just from an emotional standpoint," he said. "There's that feeling of, Why again? Why do we have to go through this again?"
Elliott treated patients after Columbine, and 20 years later, he still wears a pin on his lab coat in memory of the victims. Other staff members at the hospital have also worked multiple school shootings, sometimes at the schools their own children attended. For anyone who has kids, the school shootings have been especially hard, he said.
"You tend to put the emotions down until it's over," Elliott said.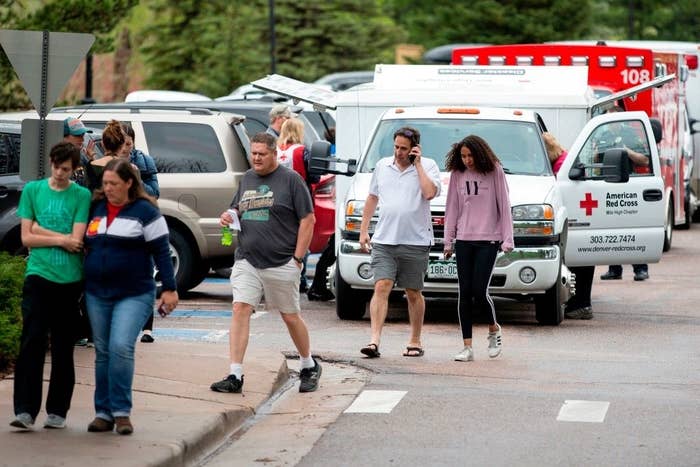 On Tuesday he was heading into a meeting when the hospital learned that a shooting had taken place at STEM School Highlands Ranch, about 2 miles away. Staff was notified to expect multiple victims, a command center was set up, and the hospital went on lockdown to control who came in and out, Elliott said.
He reported to the ER, along with five other doctors. Within 15 minutes, trauma surgeons, a neurosurgeon, anesthesiologists, and other staff were ready for whatever treatment the young victims might need, he said.
"We are rather resilient, and it makes staff just perform at their most superb level," he said. "The staff yesterday was just incredible."
And treatment went well: By Wednesday, three of the five patients at the hospital had been discharged. The two who remained had seen improvement in their conditions and would survive.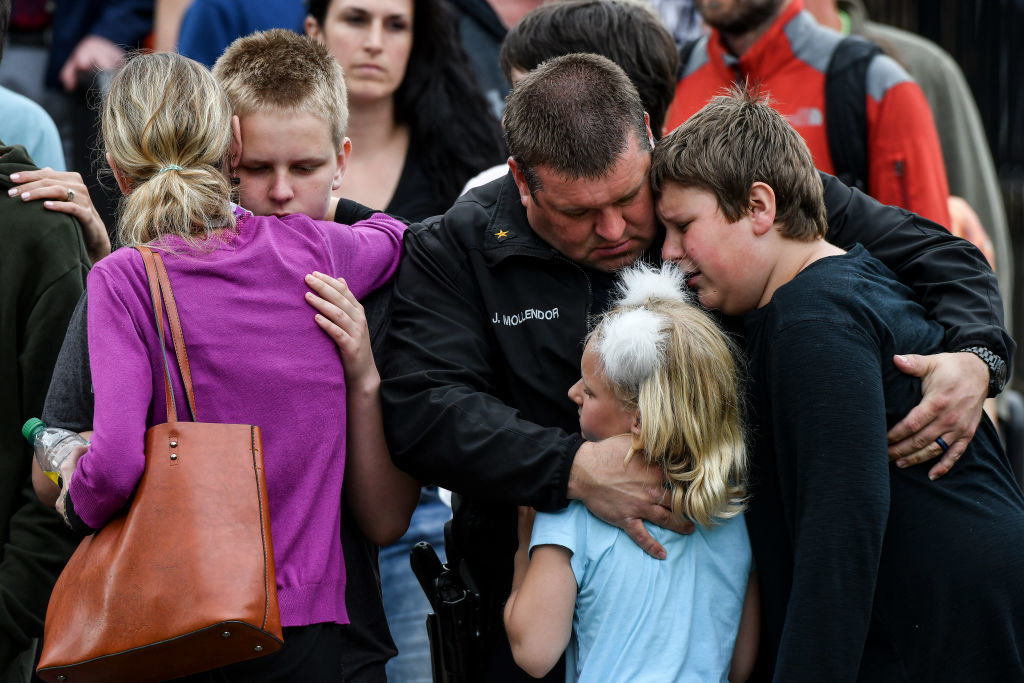 Seeing patients improve has made this easier, Elliott said, but the hospital is still offering support to medical staff. Some discussed what happened Tuesday, and a more formal debriefing with behavioral health specialists was planned for Thursday. Elliott said his coworkers have also been trying to check in with one another, either in person or via a private staff Facebook group.
"Physicians, nurses, and all the ancillary staff can become second victims," he said. "We certainly are aware of that, and we make an attempt to make sure everyone is taken care of."
Elliott and other staff members didn't learn that there had been a death in the shooting until after they'd completed their emergency response work. He applauded 18-year-old Kendrick Castillo, who classmates said died while attempting to stop the gunman.
It was a reminder not to take anything for granted, he said. Hospital staff would keep training for any future shootings, and he said he hoped that students and families would also do what they could to be prepared.
"It's sad that that's the reality we have now," he said. "Parents need to hug their kids."