Colorado Abortion Rights Advocates Call For End To "Irresponsible" Rhetoric On Planned Parenthood
Representatives from Progress Now Colorado and NARAL Pro-Choice Colorado spoke on the state capitol steps, calling for Colorado voters to show their support for women's access to legal abortions.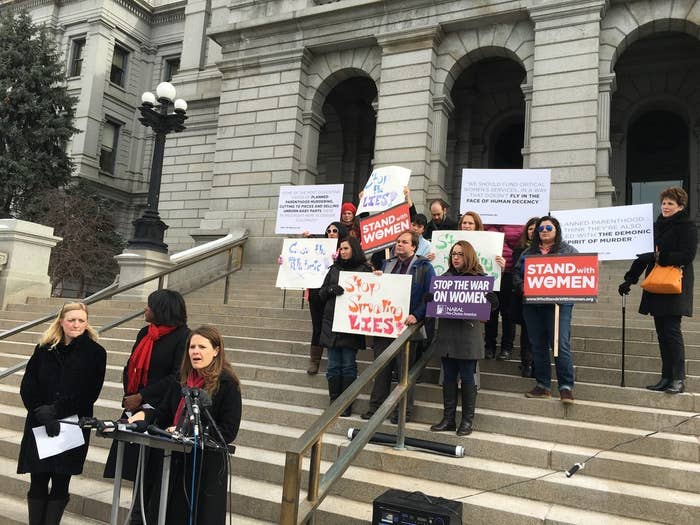 DENVER — Pro-choice advocates gathered at the steps of the Colorado Capitol Tuesday and called for an end to partisan rhetoric on abortion that they said has led to an increase in violence against providers such as Planned Parenthood.
"We're here today to stand up against those who use hateful, misleading, and false statements to further their own agendas," said Amy Runyon-Harms, executive director for Progress Now Colorado. "We're here to demand a more civil, fact-based discourse and less fear-mongering, especially from those in positions of power such as our elected officials."
Their statements came four days after a shooting and standoff at the Colorado Springs Planned Parenthood health center that left three people dead. Though police and prosecutors have not said what motivated alleged shooter Robert Lewis Dear — who is in jail on first-degree murder charges — an unnamed official told multiple media outlets he mentioned "no more baby parts" as he was taken into custody.
His words were an apparent reference to edited videos released over the summer that showed Planned Parenthood officials discussing reimbursements related to fetal tissue donations for medical research. A number of local and national Republican politicians described the videos as showing the organization "selling baby parts," a description widely reported to be inaccurate.
"Since then it's been a veritable feeding frenzy on who can be more over-the-top on their anti-Planned Parenthood rhetoric," Runyon-Harms said.
The statements do not reflect the values of most voters, she added, particularly in Colorado.
"Sometimes I think elected officials see some political opportunism and tend to say things they think their base wants to hear," she said.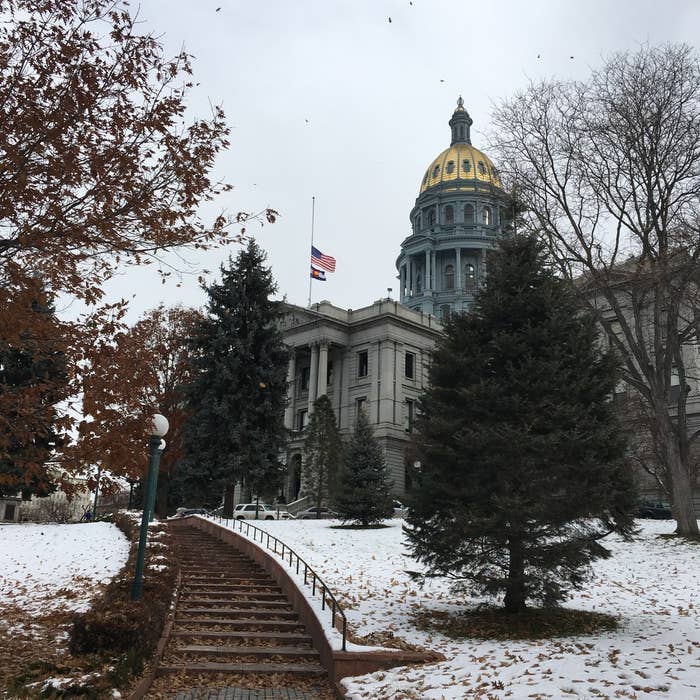 She pointed to statements made by specific politicians, including state Rep. Gordon Klingenschmitt, who represents Colorado Springs, and earlier this year described Planned Parenthood executives as evil, with "blood dripping from their fangs," and influenced by the spirits of death, murder, and greed.
When asked for comment, Klingenschmitt sent BuzzFeed News a link to a YouTube video posted Tuesday.
"We denounce the criminal and violent actions of this shooter," Klingenschmitt said in the video.
"While we denounce his violence, we have always been in the pro-life community praying for an end to the violence ... So, when radical leftists want to use this shooter as an example of how pro-lifers act, it's illogical," Klingenschmitt added.
U.S. Rep. Mike Coffman in October said Planned Parenthood's abortion practices "fly in the face of human decency."
And after Friday's shooting, Coffman called the partisan rhetoric "beneath the dignity of our state and country."
"I'm deeply offended that anyone would try to exploit this horrific incident purely for political gain," Coffman said in a statement. "Both sides should knock-off the partisan games and name-calling. It is beneath the dignity of our state and country, and a grave disservice to the victims. A horrible tragedy has happened in our state. Our focus should be on the victims, and honoring their lives and supporting their families. And we should focus on achieving justice – this shooting was a premediated [sic] atrocity, and absolutely ripe for a death penalty prosecution."
State Rep. JoAnn Windholz said in a statement that Planned Parenthood was the "real culprit" of violence.
"Violence is never the answer, but we must start pointing out who is the real culprit. The true instigator of this violence and all violence at any Planned Parenthood facility is Planned Parenthood themselves. Violence begets violence. So Planned Parenthood: YOU STOP THE VIOLENCE INSIDE YOUR WALLS."
Windholz did not immediately return a request for comment.
Runyon-Harms said her organization is founded on the principle of free speech, but she called on politicians to recognize their words have power.
"People should absolutely be able to express their opinion," she said. "But when we have elected officials repeating false statements and half truths and saying things like violence begets violence, I think that's irresponsible."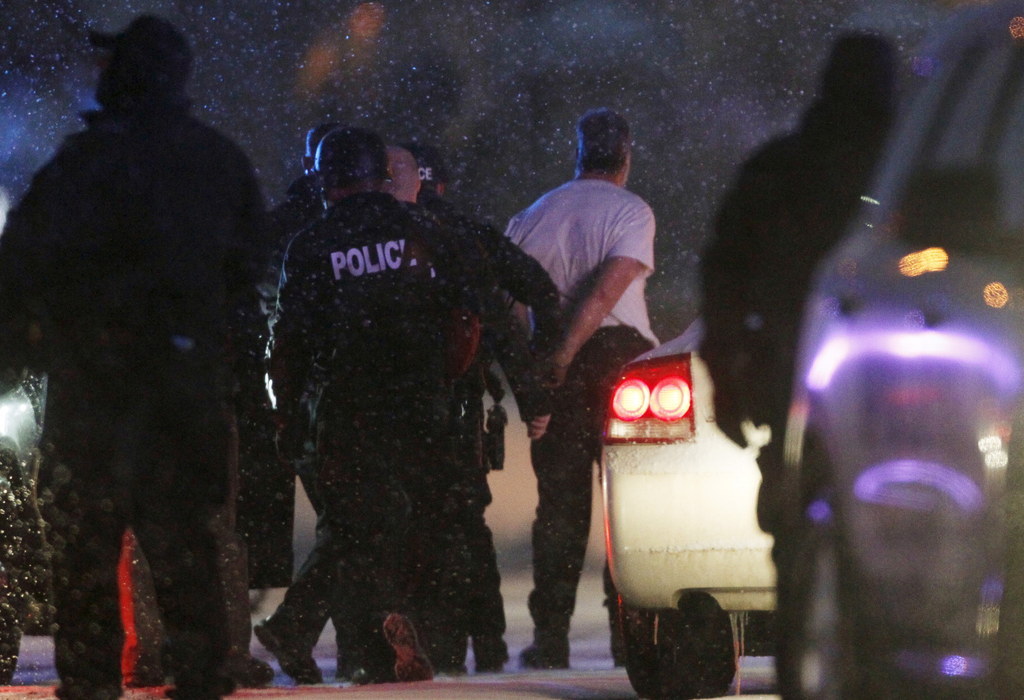 She added that her message was aimed at politicians on both sides of the political spectrum, nationally as well as locally. An increase in policies limiting abortion rights in many state has come with increased anti-abortion rhetoric, some of which has contributed to violence, she said.
"We've seen some of the candidates who are running for president say some really hateful things about Planned Parenthood. In my opinion they fall into that category of ugly rhetoric. Words matter."
Karen Middleton, Executive Director of NARAL Pro-Choice Colorado, called on voters to take a stand for women's health.
"We need to call the threats of violence and intimidation of healthcare providers what it is: domestic terrorism," she said.
According to a Gallup poll from earlier this year, 50% of Americans identify themselves as pro-choice, and 44% of Americans call themselves pro-life. Middleton said that Colorado voters have repeatedly supported access to safe and legal abortions, and the support crosses party lines.
"We're calling on pro choice Coloradans, which constitutes a large majority, to call their public officials and let them know the extreme rhetoric must stop," she said. "We know Republican voters vote with us. We need to connect that message to the elected officials who are right here in this building."