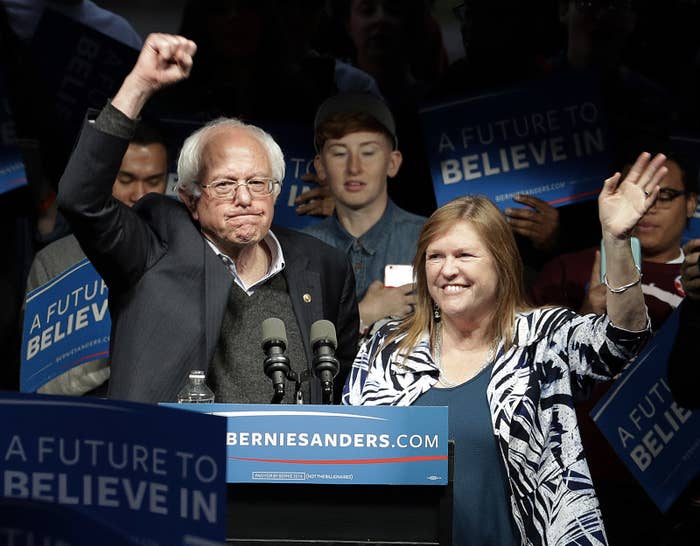 Burlington College, the private liberal arts school formerly led by Jane Sanders, announced Monday that it will be closing its doors by the end of the month due to the "crushing weight of debt" incurred.
The current interim president, Carol Moore, said at a press conference Monday the college had recently lost a line of credit. The loss combined with heavy debts related to a land purchase made under Sanders' leadership left the college with no other option to continue, Moore said.
"This is a great loss to the higher ed community," Moore said. "We did explore many other options, but in the final analysis, none of them came through."
Jane Sanders, the wife of Democratic presidential candidate Bernie Sanders, was president of the small, progressive school from 2004 to 2011. Founded in 1972, the college aimed to provide education to nontraditional students such as returning soldiers from Vietnam and parents. Its individualized approach and emphasis on hands-on learning has now become mainstream, Moore said.
"It's particularly difficult to see this come to an end when, in fact, this is the cutting edge of higher education," she said.
Sanders resigned in 2011 amid disagreements with her board of trustees. Under her tenure, the college had purchased a $10 million 33-acre property and began plans to expand its programs.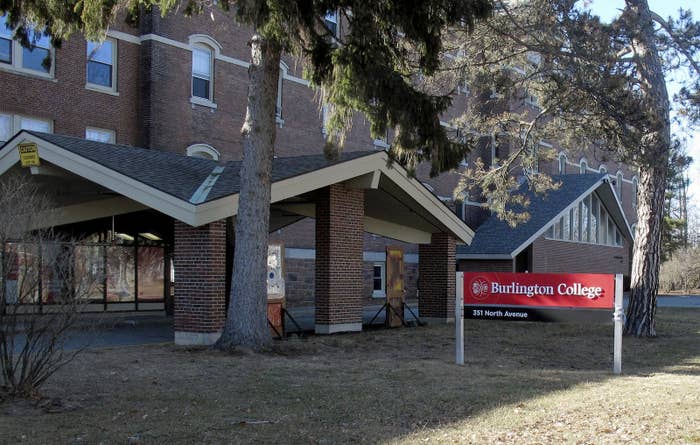 By 2014, the college was $11 million in debt, prompting the New England Association of Schools and Colleges — its accrediting agency — to put Burlington on probation. Since then, Moore said Burlington had driven its debt down to $2.2 million. Still, People's United Bank determined it would not renew the school's line of credit.
According to the publication VT Digger, Sanders had overstated donation amounts in the original application to obtain a $6.7 million loan from the bank. Sanders told the bank the college had secured $2.6 million in donations to go toward the land purchase; between 2010 and 2014, the college received $676,000 in actual donations.
The issue prompted a group represented by a Republican attorney in January to call for a federal investigation into whether Sanders had committed bank fraud, WCAX reported. A statement from Sanders at the time said the concerns of fraud were motivated by politics in an election year.
On Monday, Burlington College leaders would not comment on whether there was a federal investigation ongoing.
Burlington College's last graduating class celebrated commencement on Saturday. School leaders are working to place 70 continuing students at other Vermont colleges.