Extreme, life-threatening cold weather was forecast in the Midwest and upper Plains region through Wednesday after a split in the polar vortex poured frigid temperatures into the region.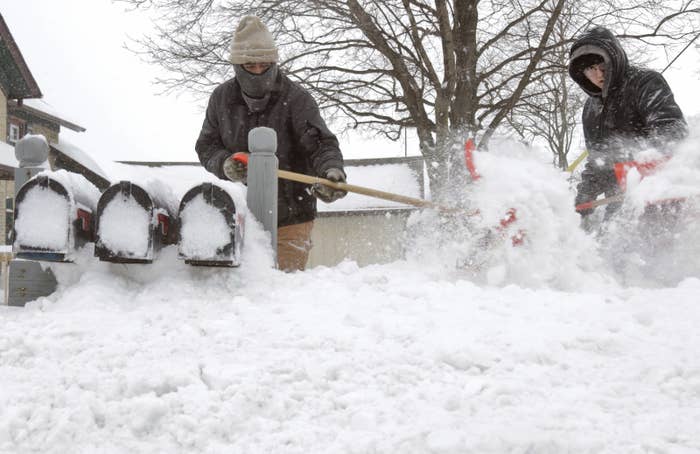 In Chicago, the temperature fell below zero on Tuesday and wasn't expected to rise above it again until Thursday evening. Windchills were forecast to drop as low as –50 degrees.
In Minnesota, some of the coldest weather in decades was expected, with air temperatures there and across the Midwest forecast to be lower Wednesday than the North Pole, and windchills plunging as low as –65 degrees.
That's the kind of cold that can cause frostbite on exposed skin in as little as five minutes. In addition to keeping skin covered, the National Weather Service in Iowa reminded people to cover their mouths to protect from extremely cold air.
"Avoid taking deep breaths; minimize talking," forecasters said.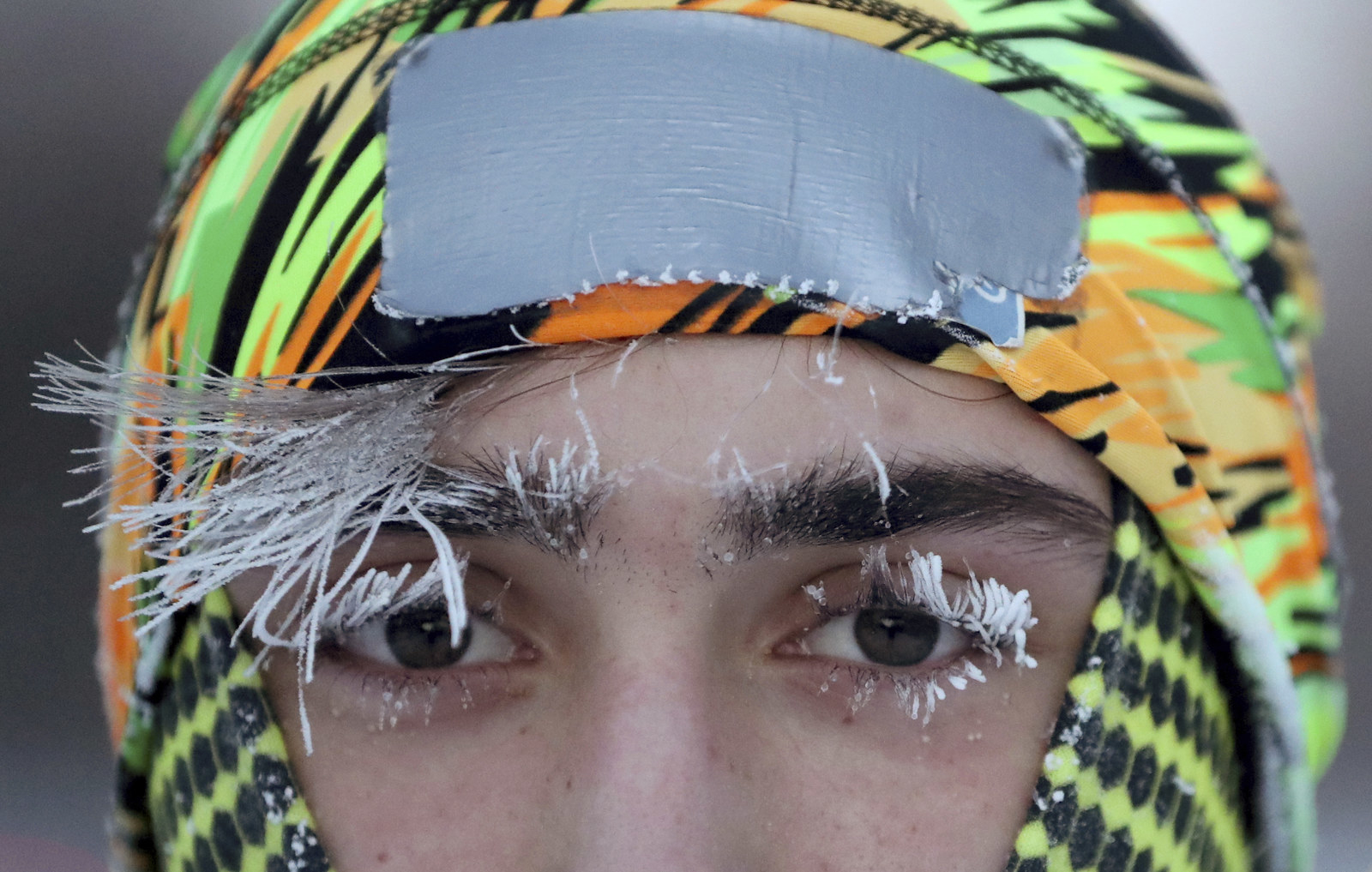 Typically, cold air circles around the Earth's poles, known as the polar vortex. But during winter in the Northern Hemisphere, it can become destabilized — sending icy air farther from the poles, into the US and Canada. When there's moisture in that cold air, which is more frequent because of global warming, that means heavy winter storms.
Given those conditions, schools, businesses, and government facilities across several states planned to close Wednesday for safety reasons. Babies, older adults, and homeless people faced particularly high risks of frostbite and hypothermia, and the Centers for Disease Control and Prevention warned anyone spending time outside to wear dry, warm clothing and watch for warning signs.
Chicago Public Schools, one of the largest districts in the country, announced it would be closed Wednesday and Thursday due to the extreme weather.
Mayor Rahm Emanuel announced homeless shelters would have extra beds, and other public buildings would also operate as warming centers.
In Chicago, the National Weather Service warned of life-threatening Arctic winds as well as blowing and drifting snow. The low temperature on Wednesday was forecast to reach –24 degrees and a high of just –15. With windchill, that low temperature could feel like –49 degrees, and forecasters said it was possible the weather could get even colder and break all-time records.
Thursday morning, the temperature could fall even further, to –26 degrees.
"Currently forecasting temperatures to reach or exceed the all-time record cold levels," forecasters said. "The last time we saw cold even remotely comparable was 1994."
In many Midwest cities, bars, restaurants, government offices, and cultural institutions planned to shut their doors.
It wasn't worth the risk for people to leave home and go to work, a Wisconsin meteorologist said on Twitter, offering an excuse note to her followers.
Even the US Post Office planned to suspend delivery in some areas.
Though Lyft was offering free rides to people in cities across the region needing help getting to warming centers.
The area hit by the cold included tribal land, and the Bureau of Indian Affairs urged people to follow local warnings.
However, President Trump on Monday used the forecast to mock the scientific consensus on climate change.
The tweet prompted a response from government scientists, who explained that winter storms are just more proof that global warming is changing the climate.
"Snowstorms require two things: moisture and freezing air temperatures," the National Oceanic and Atmospheric Administration said. "There are plenty of places where winter temperatures would have to rise by 10, 20, even 30 degrees Fahrenheit before it would stop snowing. Until then, snowstorms remain quite possible, and natural climate patterns and random variability will still lead to winters that are unusually cold and snowy in different locations."