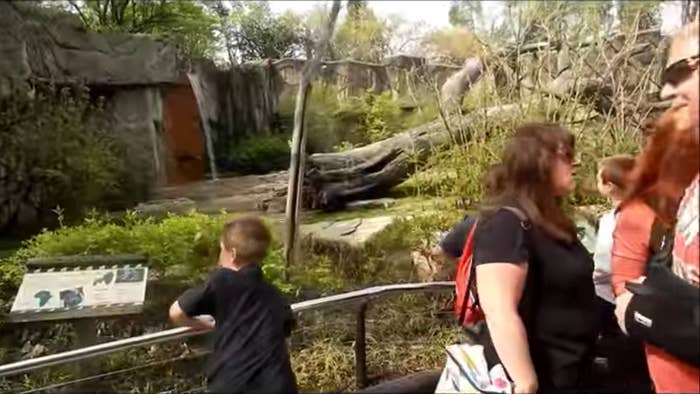 A federal report found barriers between the public and the Cincinnati Zoo's gorilla exhibit was not in compliance with standards when a 3-year-old boy fell in and was grabbed by Harambe, prompting zoo officials to shoot the endangered animal.
The zoo has since replaced a low fence strung with two slack wire cables to a taller wood railing filled in with mesh and also added surveillance cameras. The US Department of Agriculture investigation is ongoing to determine if the zoo should face any fines or discipline, the Associated Press reported.
On May 28, a 3-year-old boy slipped through the barrier and a hedge to fall 15 feet into the zoo's Gorilla World exhibit. He was then grabbed by the now infamous gorilla named Harambe in the moat surrounding the exhibit.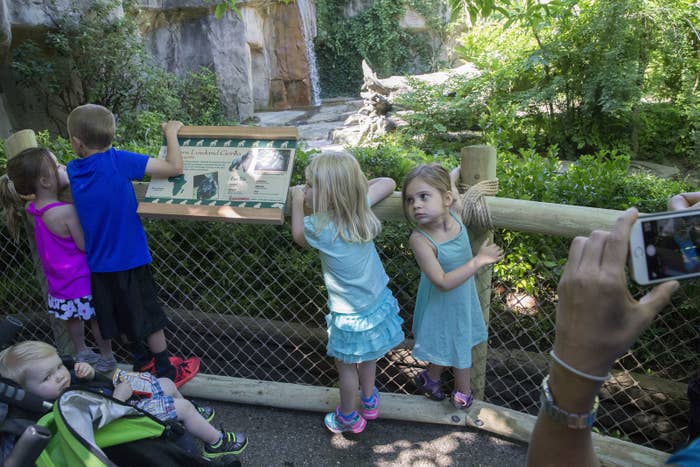 The zoo's Dangerous Animal Response Team fatally shot Harambe, and the boy was returned to his mother unharmed. No criminal charges were filed related to the incident.
The report found once the boy had fallen in, zoo officials acted quickly and appropriately. But, under federal rules, the boy's entry into the exhibit should never have happened.
According to the report, exhibits like Gorilla World "must have a barrier between the primary enclosure and the public in order to restrict physical contact between the public and the nonhuman primates."
Agriculture Department spokeswoman Tanya Espinosa told the AP that means the exhibit barriers must keep the public from gorillas.
"It became apparent on May 28 that the barrier was no longer effective," Espinosa said via email. "The Cincinnati Zoo took swift and comprehensive corrective action in response."
The old barriers to the gorilla exhibit were built in 1978, and the zoo had no other incidents of any visitors crossing them. In previous inspections, including one in April 2016, the gorilla exhibit had always passed without citations.