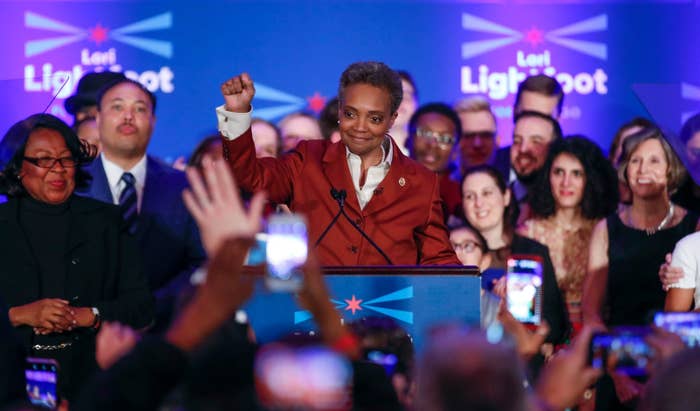 Chicago voters elected Lori Lightfoot as mayor on Tuesday, marking the first time in history the city of more than 2.7 million residents will be led by a black woman.

Lightfoot, 56, is a former federal prosecutor and faced off against Toni Preckwinkle, a retired teacher who has served on the city council and county board of commissioners. With more than 95% of precincts reporting results, Lightfoot had a commanding lead with 74% of the vote to Preckwinkle's 26%.
In addition to being the first black woman to serve as mayor, Lightfoot will also be Chicago's first openly gay mayor. It's her first time holding elected office.
Speaking after polls closed Tuesday, Lightfoot vowed to make the city work for all its residents, promising better schools, safer streets, and support for immigrants and business owners.
"This is not us versus them, or neighborhoods versus downtown," she said. "We are in this together, and we will grow together."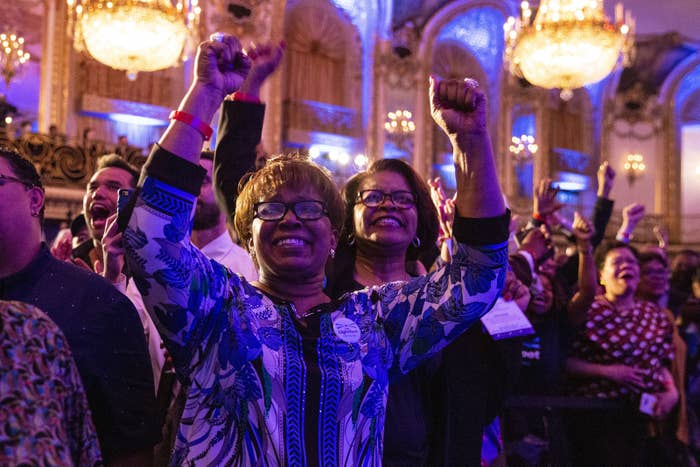 During the campaign, Lightfoot cast her new entry into politics as an asset, pledging to bring new ideas to city government and to fight against corruption.
In her concession speech, Preckwinkle, who is also black, said she would remain committed to public service and applauded the progress the city had made in representation.
"While I may be disappointed, I'm not disheartened," she said. "This is clearly an historic night. Not long ago, two African American women vying for this position would have been unthinkable."
Preckwinkle will remain president of the Cook County Board, and Lightfoot said she looked forward to working together with her former opponent.

"Our differences are nothing compared to what we can achieve together," she said. "Now that it's over, I know we will work together for the city that we both love."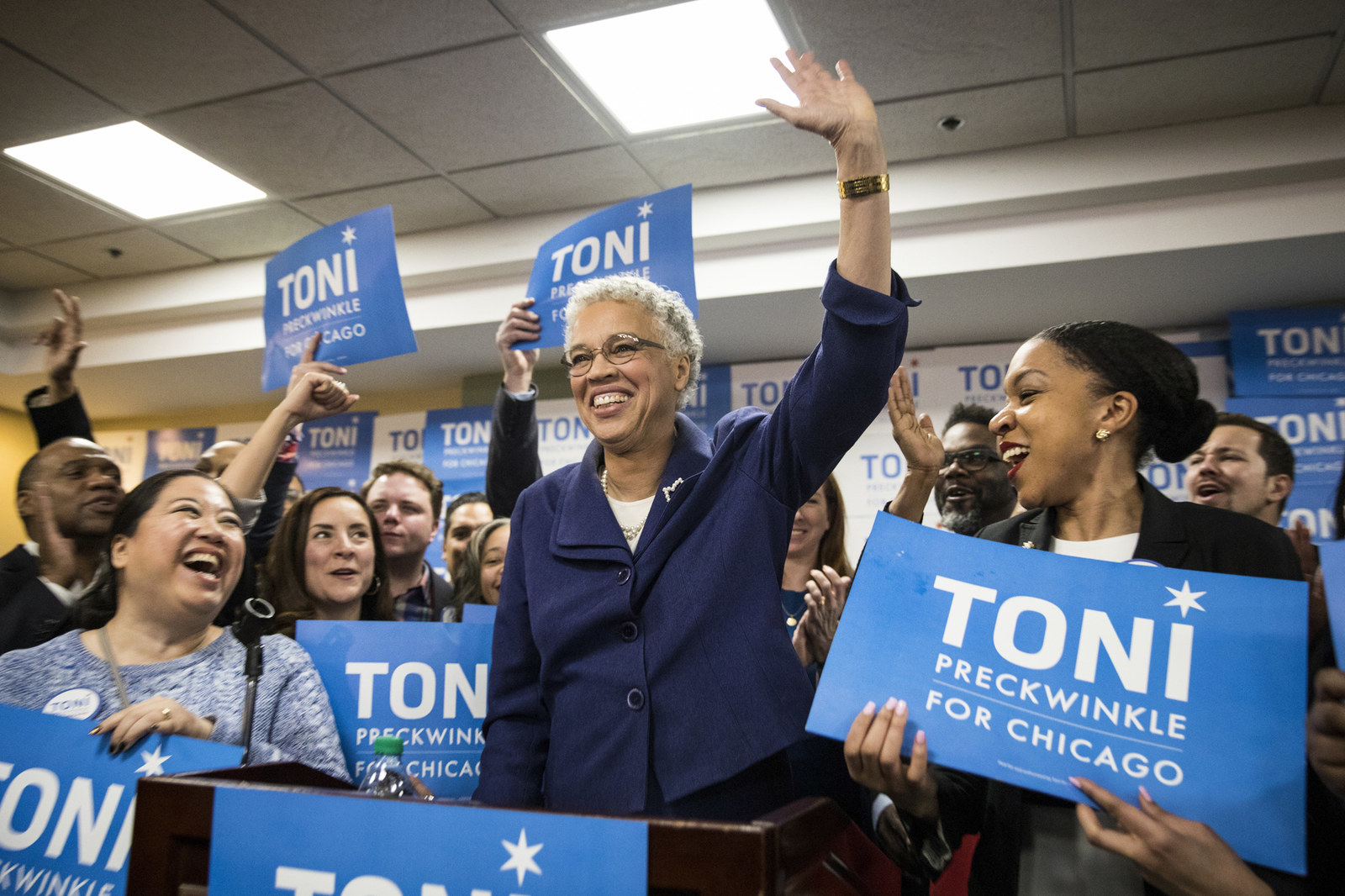 Tuesday's election was a runoff of the February general election, where 14 candidates ran for the city's top office. Current mayor Rahm Emanuel did not seek reelection for a third term.
At her victory party Tuesday, Lightfoot thanked her supporters, including her wife and daughter. She also spoke to any children watching.
"They're watching us, and they're seeing the beginning of something, well, a little bit different. They're seeing a city reborn, a city where it doesn't matter what color you are and where it surely doesn't matter how tall you are," she said, joking about her own short stature.
"Where it doesn't matter who you love just as long as you love," she continued as the crowd cheered. "Where it doesn't matter who you love, just as
long as you love with all your heart."