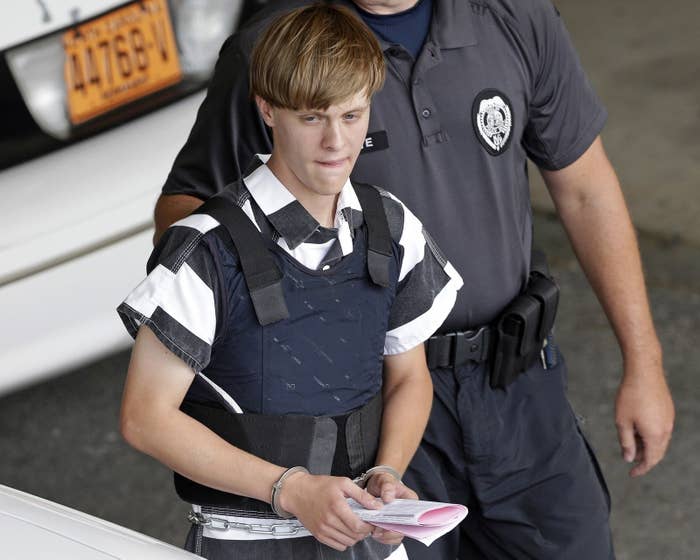 Attorneys for the white supremacist who murdered nine people inside a historic black church in Charleston, South Carolina, are seeking a new federal trial in an attempt to spare him the death penalty.
Dylann Roof was convicted in federal court of 33 counts including hate crimes, then sentenced to death in January for the 2015 massacre at Emanuel AME Church. A trial in state court on murder charges has yet to take place and Roof could again face the death penalty there if he is convicted.
In a motion filed Friday, Roof's attorneys argued that the trial did not prove certain federal standards related to his death sentence. His attorneys are not challenging the 12 sentences of life in prison without possibility of release that he received.
If the court vacated the death sentence, Roof would serve life in prison, his attorneys said.
In June 2015, Roof traveled from his home in Columbia, South Carolina, to Charleston. He walked into an evening Bible study at Emanuel AME, where he sat as attendees and the reverend talked and prayed. He then opened fire with a handgun, killing nine men and women.
Roof admitted to the shooting and said he had targeted the historically black church in hopes of starting a race war.
In the motion, his attorneys argued that Roof's crime of obstruction of religious exercise resulting in death was not committed in interstate commerce, a standard for federal charges to be filed. The attorneys also described part of the federal law regulating death sentences as vague and called for the court to hold off on applying it to Roof until it was clarified.