Marriage License For Charles Manson And His 27-Year-Old Girlfriend Expires With No Wedding
The marriage license was issued Nov. 7, and the couple had 90 days to get married. Afton Burton, who calls herself Star, said in August she already considers herself the 80-year-old mass murderer's wife, but the marriage license expired in February without a wedding.
The marriage license acquired by 80-year-old convicted murderer Charles Manson and 27-year-old Elaine Burton (who was 26 when they got the license) will expire on Thursday after 90 days. The couple has not wed.
At the Central California Prison where Manson is held, wedding are only officiated on Saturday and Sundays during visiting hours, so the couple has missed their chance to get married, Fox News reported.
"A Manson wedding did not take place," Terry Thornton, a spokeswoman for the California Department of Corrections and Rehabilitation, told the Los Angeles Times.
After initially obtaining the marriage license in November, Burton — who moved from her home in Illinois to California to be closer to Manson — told the Associated Press: "Y'all can know that it's true," she said. "It's going to happen."
If the couple decides to get married, they must register for a new marriage license with Kings County.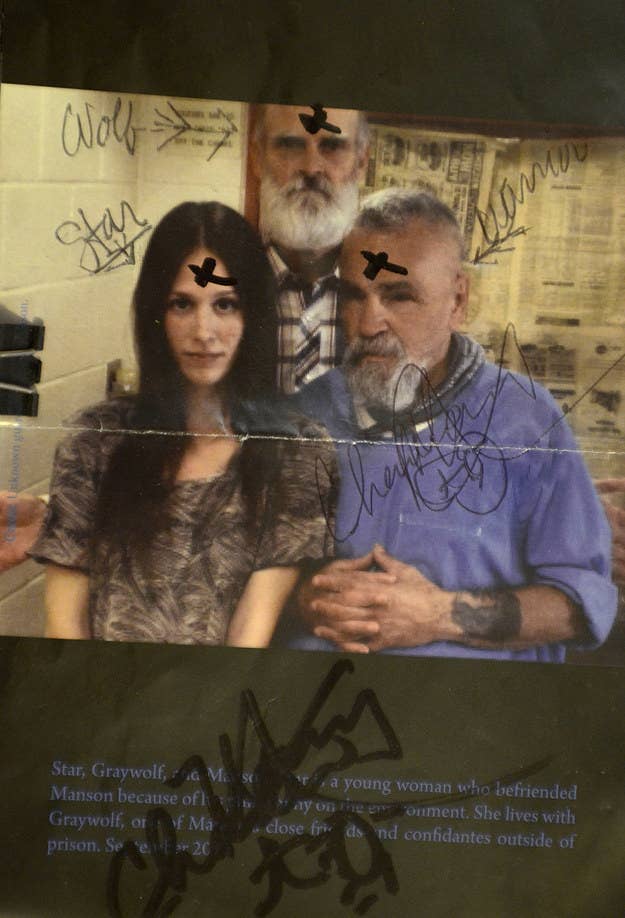 Original story:
Mass murderer Charles Manson is set to marry his longtime girlfriend, a 26-year-old woman who calls herself Star, the Associated Press reported.
The couple received a marriage license on Nov. 7, and may get married within the next 90 days.
Manson is serving a life sentence in California's Corcoran State Prison for his role in a 1969 killing spree in Los Angeles that left seven people dead, including actress Sharon Tate. Prosecutors at the time said Manson led his hippie "family" of followers — who included several young women — in the violent stabbings of affluent white stars in an attempt to start a race war.
Manson had faced execution, but his sentence was overturned in 1972 when California temporarily found the death penalty unconstitutional. Two women of the Manson Family, who were convicted with him, also remain imprisoned, and a third died behind bars.
In 2012, Manson was denied parole. A prison psychologist testified that Manson bragged about the killings and being a "dangerous man."
Manson is next eligible for parole in 2027, when he would be in his nineties. And because he has no firm parole date, prison officials told the AP he would not be allowed family or conjugal visits after his marriage.
Star, whose name is Afton Burton, began writing to Manson in prison and moved to a nearby town when she was 19 to be close to him, she told CNN in an interview earlier this year.
"I'm completely with him, and he's completely with me," she said. "It's what I was born for, you know. I don't know what else to say."
Burton visits Manson weekly and believes he is innocent. She also assists him in his legal filings and runs websites dedicated to his defense and philosophies.
"The man that I know is not what they have in the movies or in documentaries and the books," she told CNN. "He's nothing like that. He doesn't tell people what to do. He's not manipulative at all."