Chance The Rapper Is Giving Away Movie Tickets In Chicago
Nicest guy in the game.
Chance the Rapper really liked Get Out, the new horror movie by comedian Jordan Peele. (People are loving the way it tackles racism and subverts the horror genre.)
So on Sunday, he announced on Twitter that he was giving away tickets to see the movie for free to people in his hometown of Chicago.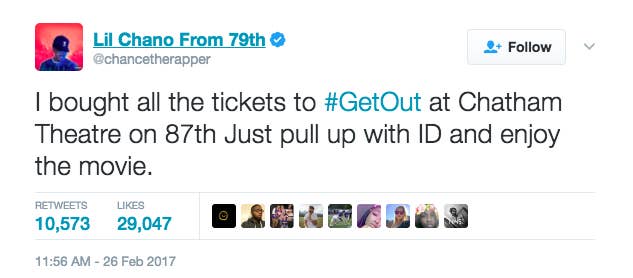 No strings attached — Chance said he just wanted people in the neighborhood to enjoy the movie.

People loved it — and moved fast to pick up their tickets.
Chicago rapper Twista offered to get the next round of movie tickets.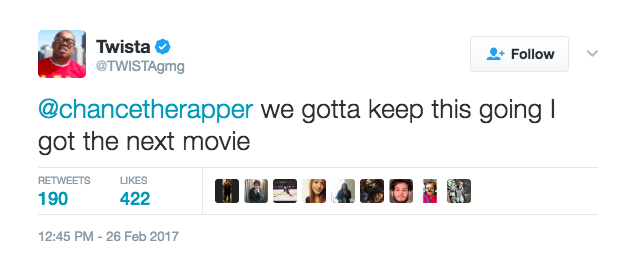 And Chance said he might just have to go back and see the movie again with his fans.