Cardinals' Jonathan Dwyer Arrested On Charges Of Assault Of 18-Month-Old Child, Woman
The running back threatened to kill himself if the woman went to police, Phoenix police said. The Cardinals have deactivated Dwyer.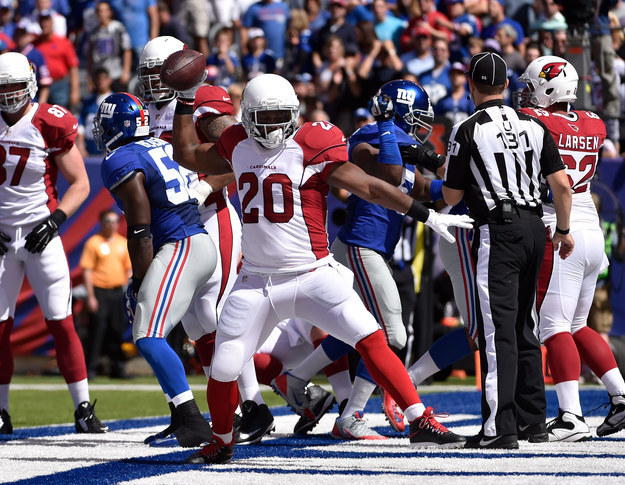 Arizona Cardinals running back Jonathan Dwyer was arrested Wednesday on suspicion of assaulting an 18-month-old child and a 27-year-old woman, Phoenix police said.
His arrest was related to two incidents in July at the home he shared with the woman and their child, officials said.
Neighbors overheard the first incident on July 21 and called police, Phoenix police Sgt. Trent Crump said Wednesday evening in a press conference. When officers arrived, Dwyer hid in a bathroom as the woman answered the door. She told officers she was alone in the home and had been arguing over the phone, Crump said. Police left without taking a report.
Later that day, Dwyer texted her that he would kill himself if she went to the police, Crump said.
The next day, another domestic violence incident took place, Crump said. After assaulting the woman, Dwyer threw a shoe at their child, Crump said. When the woman attempted to call police with a cell phone, he threw it from the second story of their home, Crump said.
Shortly after, the woman and child left Arizona. She continued to receive text messages from Dwyer, Crump said, and on Sept. 11, she reported the assaults to police. Investigators reviewed out-of-state medical records and conducted interviews before arresting Dwyer on Wednesday in Tempe, where the Cardinals practice.
In an interview with detectives, Dwyer admitted the incidents took place, but he denied physically assaulting either his child or the woman, police said. A search warrant is being served at his home.
He was booked on suspicion of aggravated assault causing a fracture, aggravated assault involving a minor, two counts of criminal damage, assault, and preventing the use of a phone in an emergency, police said.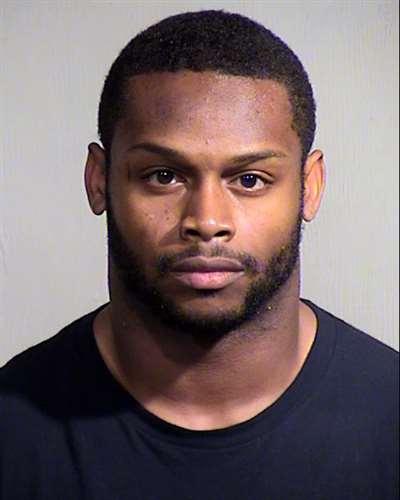 3TV reported that Dwyer was questioned by police after practice on Wednesday.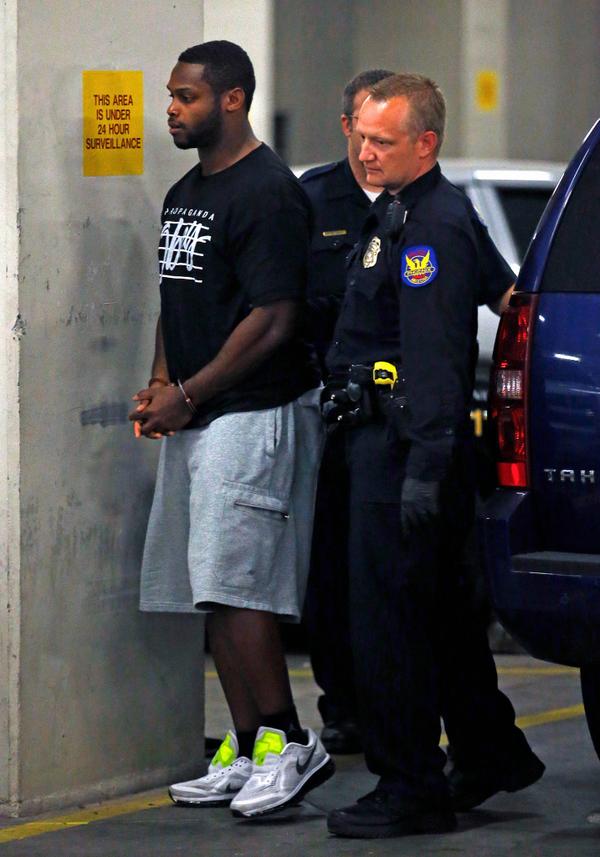 Following weeks of questions about the NFL's policies on domestic violence, action apparently came swiftly.
The Cardinals later confirmed that Dwyer had been deactivated from all team activities.