Driver Charged With Murder In Las Vegas Strip Rampage Held Without Bail
Lakeisha Holloway's attorneys said during her court appearance Wednesday that she was "heartbroken" by what she did.
The driver charged with murder after plowing into pedestrians on the Las Vegas strip Sunday, killing one person, will be held without bail and subjected to a 30-day status check.
In her first court appearance Wednesday morning, the attorneys for Lakeisha Holloway said that she was "heartbroken" by what happened.
The 24-year-old had previously appeared in a video about overcoming homelessness and family drug addiction.
"Five years ago, my biography sounded a lot different than it does today," Holloway said in a video talking about her troubled history and promoting the services of the Portland Opportunities Industrialization Center. "Boy, have I come a long ways."
Holloway spoke about becoming homeless as a freshman in high school, but struck an optimistic chord, saying she "beat the odds," graduated high school, and earned $17,000 in scholarships for college.
Now, the 24-year-old is in Clark County jail, accused of intentionally driving through a crowd on the Las Vegas strip, killing one pedestrian.
Holloway's 3-year-old daughter is believed to have been in the car during the crash.
On Tuesday, Holloway was charged with murder, child abuse, and not stopping at the scene of a crash, records show. At least 35 others were injured Sunday night.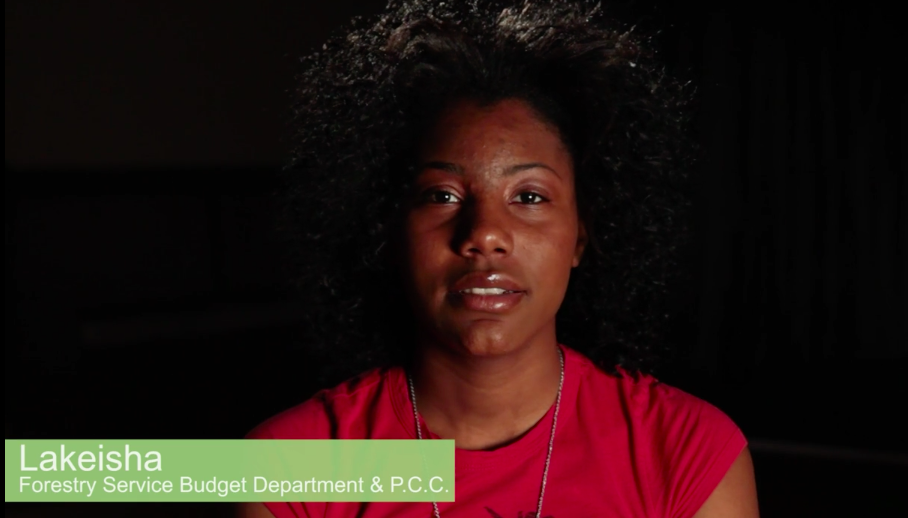 The crash took place near the Paris hotel and casino, closing down Las Vegas Boulevard between Harmon Avenue and Flamingo Road, which included the area where the Miss Universe pageant was taking place.
The woman killed was identified Monday as Jessica Valenzuela, 32, of Buckeye, Arizona, according to KVVU-TV.
Four people have been treated and released, but seven of the victims are in critical but stable condition, Las Vegas Metropolitan Sheriff Joseph Lombardo told reporters at a news conference Monday.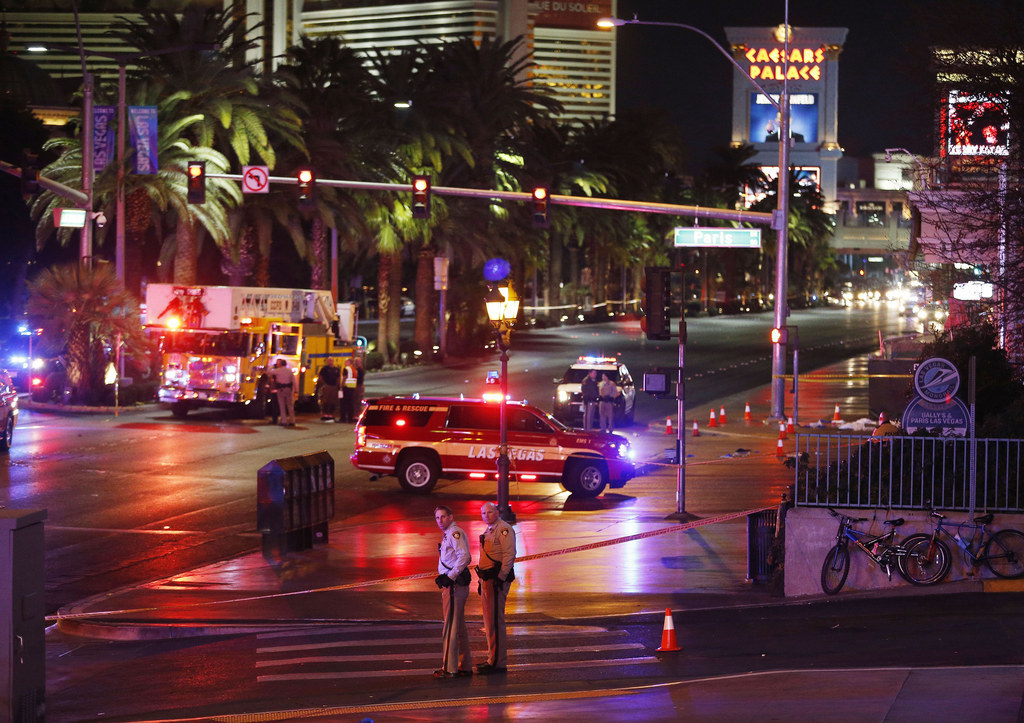 At around 6:30 p.m. Sunday night, police say Holloway drove into the crowd of people in a 1996 Oldsmobile along Las Vegas Boulevard, authorities said on Monday. She backed up and then drove into the crowd a second time, said Lombardo.
Several people in the crowd jumped on her front window to stop her. She then drove off from the scene.
About 30 minutes after the initial incident was reported, Holloway asked an employee in the valet area of the Tuscany Hotel to call the police, according to a statement released by the Las Vegas Metropolitan Police Department.
The 3-year-old toddler in the car with Holloway was not harmed.
In the video recorded for the Portland Opportunities Industrialization Center, Holloway spoke her troubled history and becoming homeless in high school.
"As a result, my grades and attendance suffered," she said. "I was scared out of my mind because no one I had known had successfully graduated or completed high school."
POIC works with young people affected by poverty and family instability, offering career training and mentorship.
In the video, Holloway also spoke about the help she received, and on working for the U.S. Forest Service.
In a written statement, POIC confirmed Holloway participated in their employment and training program, and had "been committed turning her life around."
She had not been involved with the organization for two years.
"Today, I'm not the same scared girl I used to be," she said in the video. "I'm a mature young woman that has broken many generational cycle that those before me had."
"Being homeless and on my own taught me how to stand on my own two feet."
Sheriff officials indicated Holloway may have once again been struggling with homelessness, and said she had been living in her car in the Las Vegas area in the last week.
Las Vegas Deputy Police Chief Brett Zimmerman said authorities were treating the crash as an "intentional act."
Authorities have still not identified a motive for the attack on the crowd, but said Holloway — who had recently moved from Portland, Oregon – was driving despite having her license suspended.
"Her license was suspended by the Oregon DMV in 2012 and was also suspended by (Portland's) Multnomah County in 2013 and has not been reinstated," Sally Ridenour, a spokesperson for the Oregon Department of Transportation, told Reuters.
Based on a statement Holloway made to authorities at the time of her arrest, it appeared that there had been some "disassociation" with the father of her 3-year-old daughter, Lombardo said.
She had been living in her car in Las Vegas for the last week, he added.
CNN also reported Holloway had recently changed her name to Paris Paradise Morton in October in Oregon.
In arrest and court records, however, authorities are identifying her as Lakeisha Holloway.
With lingering questions in the case, authorities are "not 100% ruling out terrorism," said Lombardo.
Intentionally driving into a crowd on Las Vegas Boulevard "is something hard to explain at face value," he added. "I feel comfortable saying now I do not believe it to be an act of terrorism."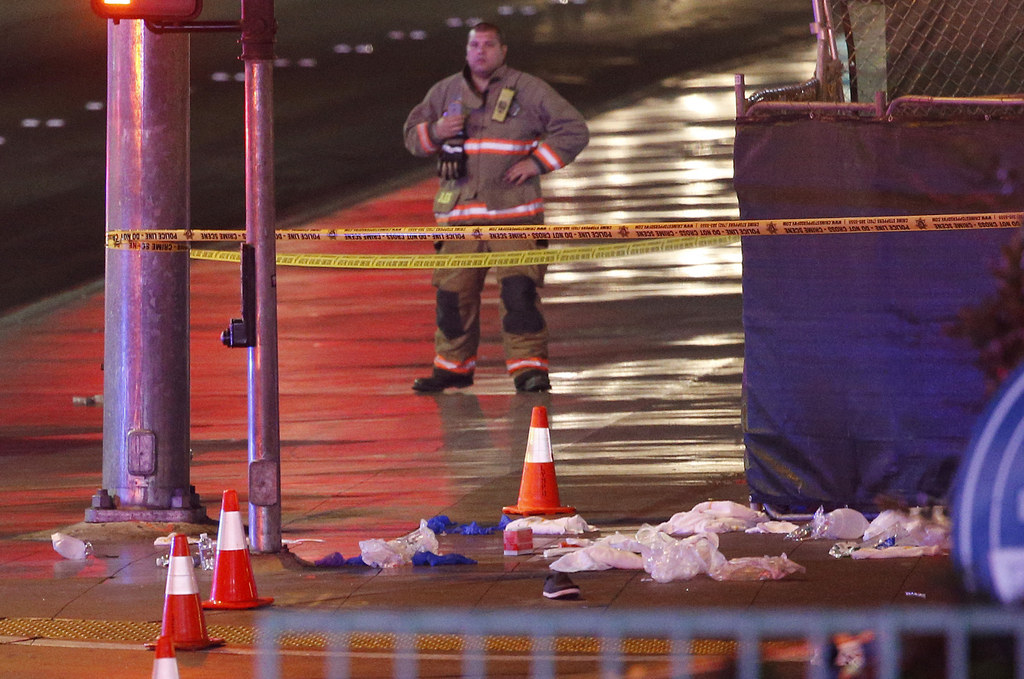 Local politicians, meanwhile, extended their sympathies to the victims.
Nevada Gov. Brian Sandoval issued a statement offering assistance on Sunday night.
"The state stands ready to help and will provide any assistance needed to ensure the safety of our visitors and residents," Sandoval said. "Kathleen and I extend our deepest sympathies to all who are affected by this shocking and tragic event."