California Restaurants May Now Serve Foie Gras Again
A judge ruled Wednesday that the state's voter-approved ban on sales of the goose or duck liver delicacy overstepped its authority. Animal rights activists hope the decision will be reversed if the state files an appeal.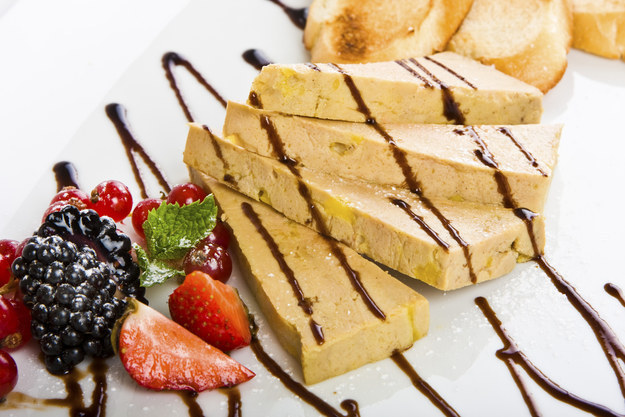 A federal judge ruled Wednesday that California restaurants may again put foie gras on their menus after a two and a half year ban.
Foie gras producers in New York and Canada, as well as a California restaurant group, filed the lawsuit in July 2012 after the state's voter-approved ban on producing and selling fatty duck or goose liver went into effect. They claimed the law destroyed the market for duck products in California and placed a burden on out-of-state foie gras producers.
"It does this without advancing any local interest (let alone a legitimate one) of protecting the citizens of California — or even of protecting any California duck," they said.
On Wednesday, Judge Steven Wilson agreed that the state of California could not regulate commerce taking place across state lines.
The law pitted animal-rights activists against local chefs, who debated whether force-feeding birds to enlarge their livers qualified as animal cruelty.
Some restaurant owners defied the ban, offering foie gras to their customers as a "gift" while charging for other ingredients.
"This action for declatory and injunctive relief touches upon a topic impacting gourmands' stomachs and animal rights activists' hearts: foie gras," the judge said.
Still, the California law has cost out-of-state foie gras producers millions of dollars, the judge said. Existing federal laws related to poultry sales should be the standard of what can be bought and sold across state lines.
Foie gras is French for "fatty liver," and "fathead" is the American word for the shameless chefs who actually need a law to make them stop serving the swollen, near-bursting organ of a cruelly force-fed bird. A line will be drawn in the sand outside any restaurant that goes back to serving this "torture in a tin," and whoever crosses that line identifies themselves with gluttony that cannot control itself even to the point of torturing animals. No one should forget that the court found that it is still illegal to force-feed a bird and produce foie gras in California, although it now allows foie gras produced in other states that allow such cruelty to be sold in California. The state will surely appeal the bad part of this ruling, and PETA believes that this decision will be reversed on appeal.
Almost immediately after the ruling, some chefs announced the dish's triumphant official return to their menus.
Hot's Kitchen in Hermosa Beach, the restaurant named in the lawsuit, was also celebrating.