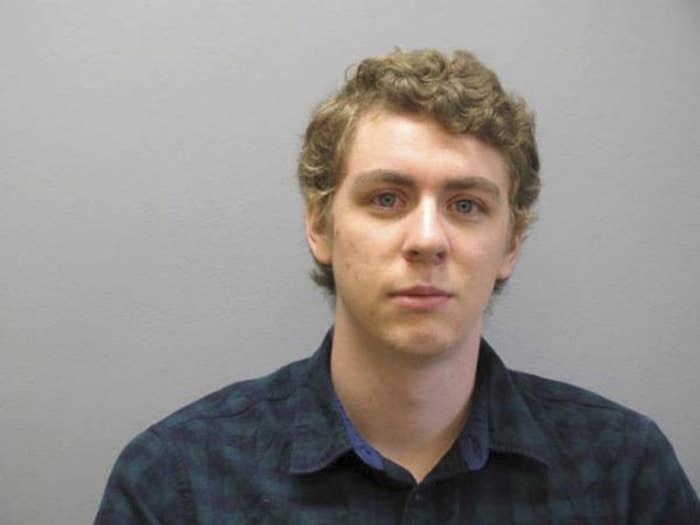 The former Stanford University student who sexually assaulted an unconscious woman outside a fraternity party in 2015 lost his appeal Wednesday.
Brock Turner served three months in jail after being convicted of assault with intent to commit rape, sexual penetration of an intoxicated person, and sexual penetration of an unconscious person. That sentence sparked national outrage, as well as a recall campaign of the judge, from critics who argued it was far too lenient for the nature of his crimes.
Still, attorneys for Turner appealed his conviction, which required him to register as a sex offender for life. They argued there wasn't enough evidence to convict Turner, and claimed he was only guilty of "sexual outercourse" since his pants remained on during the assault.
The California Court of Appeals didn't buy it.
"Defendant argues none of his convictions is supported by sufficient evidence," the court said in an opinion released Wednesday. "That argument lacks merit."
The opinion recounted the evidence against Turner, which included statements from two eyewitnesses. The graduate students had been heading to the party when they saw Turner on top of the victim, who wasn't moving.
"What the fuck are you doing? She's unconscious," one of the graduate students yelled, according to the opinion. Turner then attempted to run away, and one of the graduate students tackled him. They held him until campus police arrived.
Other evidence included statements from paramedics, who found the victim unconscious, as well as hospital staff who reviewed abrasions on her body and her blood alcohol content. Turner also admitted to a detective that he had undressed her and penetrated her — though he claimed she was able to consent.
The fact that Turner's pants remained on also didn't mean he wasn't planning on raping the victim, the appeals court ruled.
"While it is true that defendant did not expose himself, he was interrupted," the court said. "Jurors reasonably could have inferred from the evidence described above that, if the graduate students had not stopped defendant, he would have exposed himself and raped [the victim]."