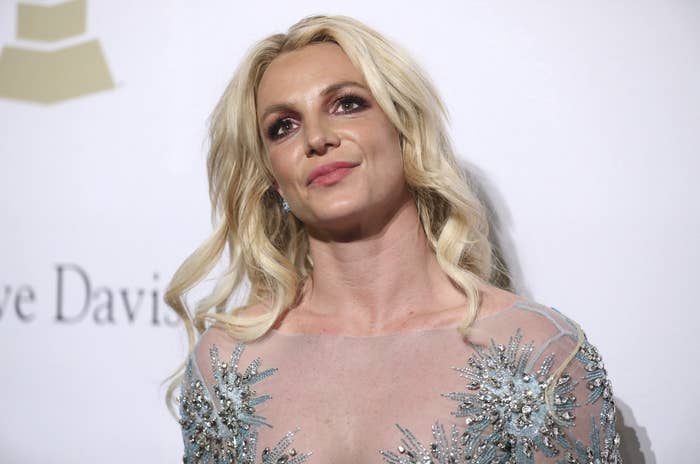 A judge on Wednesday ruled that Britney Spears will be allowed to personally choose a lawyer to represent her interests in her conservatorship, which could be a pivotal step in her effort to wrest back control of her life.
In her emotional and explosive remarks last month, the pop star said she'd like to be able to choose who represents her in the court-mandated arrangement, which has controlled almost every aspect of her life for the last 13 years.
On Wednesday, multiple media outlets reported that Los Angeles County Superior Court Judge Brenda Penny approved the resignation of Spears' court-appointed attorney, Samuel Ingham III, and his replacement with the pop star's preference, Mathew Rosengart, a former federal prosecutor known for taking on celebrity clients.
As she had in June, Spears also addressed the court remotely, calling the conservatorship abusive.
"I thought they were trying to kill me," Spears said, according to CNN.
The pop star also railed against her father, Jamie Spears, and the power he's had through the conservatorship to "ruin my life."
"I'm here to get rid of my dad and charge him with conservatorship abuse," she said.
After the hearing, Spears tweeted, "New with real representation today ... I feel GRATITUDE and BLESSED !!!! Thank you to my fans who are supporting me ... You have no idea what it means to me be supported by such awesome fans !!!!"
Spears' more aggressive legal tactics have come against the backdrop of an emboldened #FreeBritney social campaign aimed at ramping up scrutiny of her arrangement, with fans crowding outside the downtown LA courthouse and as far away as Washington, DC, in support of the pop star.
Champions of the #FreeBritney movement hailed the judge's decision as huge victory.
Megan Radford, who helps run the Free Britney LA Instagram account, said she first became suspicious of Spears' conservatorship in 2009 after reading tabloid reports of what the pop star was allowed to do.
When the judge announced that Spears would be allowed to hire her own attorney, Radford told BuzzFeed News she "bawled hysterically."
"We've been fighting for so long and we've been told for so long that we're conspiracy theorists and this isn't real and that we just need to move on with our lives and care about other issues," she said. "But I think in our heart of hearts, we just knew that there was something here, that this was a civil rights issue, this was a human rights issue, this was a women's rights issue and a disability rights issue, and we kept going despite being told not to keep going by literally everyone for years."
Last week, Ingham said he and co-counsel Loeb & Loeb LLP would resign, pending the appointment of a new attorney.
Ingham did not give a reason for his resignation. But his work has come under scrutiny since Spears said she had been unaware for years that she could seek to end the conservatorship.
In her virtual appearance at the June 23 hearing, Spears said she had only recently started to build a relationship with Ingham. "I haven't really had the opportunity by my own self to actually handpick my own lawyer by myself, and would like to be able to do that," she said. She also said she believes that based on her ability to successfully perform and tour, she should be released from the conservatorship without any further court or psychiatric evaluation.
After Spears' remarks in June, Ingham said he would speak to her privately about whether she'd like him to file a petition to terminate the conservatorship or if she'd like him to resign.
"Obviously, I will abide by whatever decision she makes in that regard and will file whatever she directs me to make," Ingham told the judge.
Wealth management firm Bessemer Trust has also filed to resign from the conservatorship, stating it had "heard the Conservatee and respects her wishes."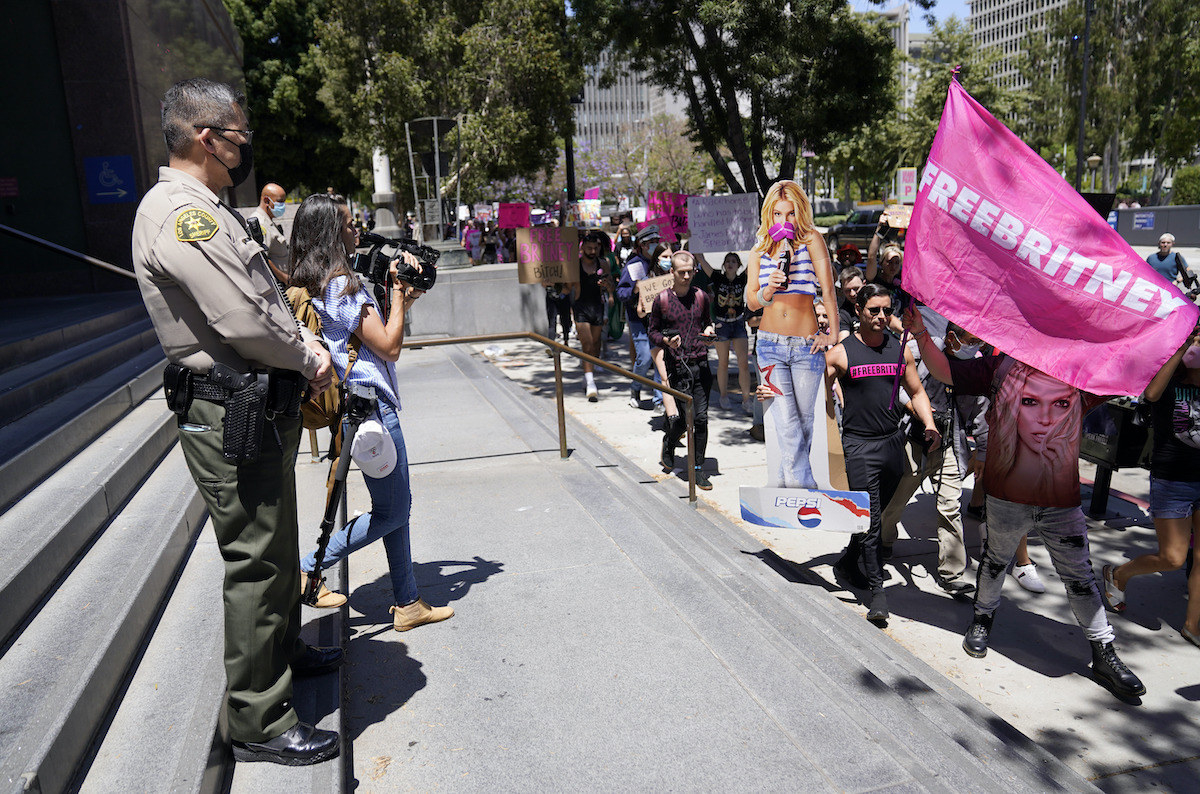 On Wednesday, Spears reiterated her desire to end the conservatorship without having to go through more "stupid" mental evaluations. But Aron Solomon, a legal analyst and head of strategy for Esquire Digital, told BuzzFeed News that would be "problematic."
"Generally, in cases like this, the court, if the motion is made to have a conservatorship end, is going to look for evidence that she's capable of making her own decisions," he said. "There are people who say she should be allowed to do whatever she wants, but look at this solely from the legal perspective: It would be very surprising if a court ends the conservatorship without some kind of tangible evidence that she's able to take care of herself."
Speaking to reporters outside the courthouse, Rosengart said Jamie Spears should voluntarily step down as conservator.
"We will be moving promptly and aggressively for his removal," Rosengart said. "The question remains, why is he involved? He should step down voluntarily because as that is in the best interest of Britney Spears."
But Jamie Spears's attorney, Vivian Thoreen, questioned the accuracy of the pop star's allegations of abuse and said her client would not voluntarily step down, Variety reported.
Conservatorships exist to handle the financial and personal affairs of people who are unable to do so themselves. As such, the court appoints an attorney to work on their behalf — a standard that the American Civil Liberties Union has argued is unconstitutional.
The ACLU has filed court documents to offer assistance to Spears in picking a lawyer, which it described as "supported decision-making" — an approach that can be used to ensure people have the support to make an informed decision themselves.
"It's not just about Britney," the group said. "We hope that offering supported decision-making to Britney can serve as a model in other cases, because all people living with disabilities or under conservatorship deserve the chance to make their own informed choices and lead self-directed lives."
Though she hasn't so far had a say in who represents her, Spears has been paying the legal bills of her attorney, as well as the other parties in the conservatorship — even though she has said the conservatorship is "abusive." According to the New York Times, since 2008, Ingham alone has been paid nearly $3 million.