Boy Who Died On World's Tallest Waterslide Suffered Neck Injury
Caleb Schwab, 10, died Sunday and was the son of a Kansas lawmaker.
A 10-year-old boy died Sunday on the world's tallest waterslide at Schlitterbahn water park in Kansas after suffering a neck injury, officials said.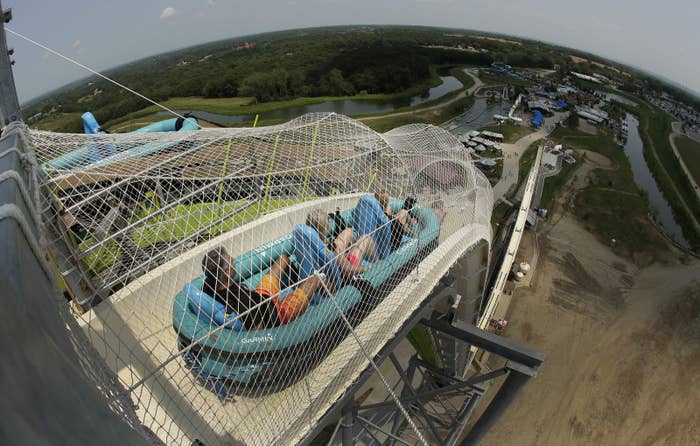 On Monday, autopsy results showed he died of a neck injury.
The 168-foot-tall Verrückt waterslide is the tallest in the world and opened in 2014.