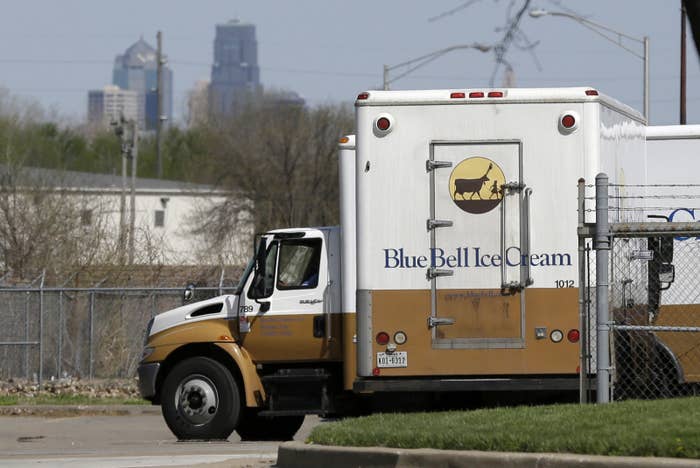 Texas-based Blue Bell Ice Cream is recalling some pints and half gallons of its cookie dough ice cream after discovering possible listeria contamination.
The voluntary recall comes after Blue Bell last year recalled all of its products in a listeria outbreak that affected several of its manufacturing facilities. Three people died in Kansas of infections related to the bacteria.
Since then, the company has undertaken more safety precautions, a spokesman said in a news release, and the new recall came "out of an abundance of caution." No one has gotten sick, the company said, and the recall affects a "limited number" of products.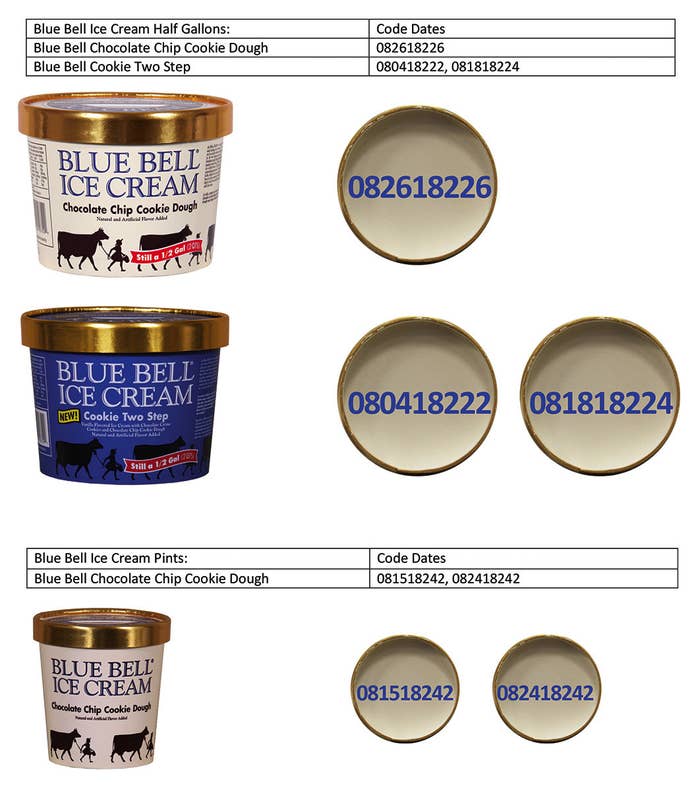 A potential listeria contamination was found in cookie dough produced by one of Blue Bell's third-party suppliers, Aspen Hills, Inc. Blue Bell identified the issue through its increased internal testing, and it notified the Iowa company.
The recall affects half-gallons of Blue Bell Chocolate Chip Cookie Dough with code 082618226, and Blue Bell Cookie Two Step with codes 080418222 and 081818224, as well as pints of Cookie Two Step with codes 081518242 and 082418242.
The products were distributed to Alabama, Florida, Georgia, Kentucky, Louisiana, Mississippi, North Carolina, South Carolina, Tennessee, and Virginia.
The affected ice cream can be returned to where it was purchased for a refund.
"We regret that it was necessary to recall specific batches of ice cream containing cookie dough due to a problem with an ingredient provided by third-party supplier Aspen Hills, but the safety and quality of our ice cream is our number one priority," Blue Bell told BuzzFeed News.