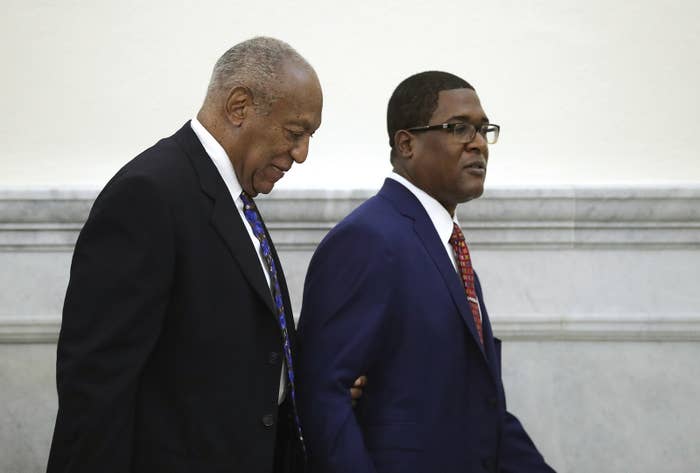 Bill Cosby's spokesperson said Tuesday that the trial of the 81-year-old convicted rapist was the result of a conspiracy by the judge, prosecutors, and victims, and compared it to the persecution of Jesus.
"Mr. Cosby knows God is watching over him and he knows these are lies," Andrew Wyatt said outside the courthouse after Cosby was sentenced to between 3 and 10 years in state prison for raping Andrea Constand in 2004. "They persecuted Jesus. Look what happened. Not saying Mr. Cosby is Jesus, but we know what this country has done to black men for centuries. So Mr. Cosby is doing fine. He's holding up well, and everybody who wants to say anything negative — you're a joke as well."
More than 60 women have accused Cosby of drugging and sexually assaulting them, with a number of them at the court hearing Tuesday. However, Wyatt dismissed the allegations as lies aimed at tearing down a black man.
"This has been the most racist and sexist trial in the history of the United States," Wyatt said.
He added that Cosby was "one of the greatest" civil rights leaders and educators of the last 50 years.
"This was not pointed out to the jury or allowed in court because the racist and sexist mass media was attacking and denouncing Dr. Cosby whenever his lawyers even hinted there was racism and sexism present," Wyatt said.
Wyatt also said Cosby's accusers, Montgomery County District Attorney Kevin Steele, and Judge Steven O'Neill had conspired against Cosby.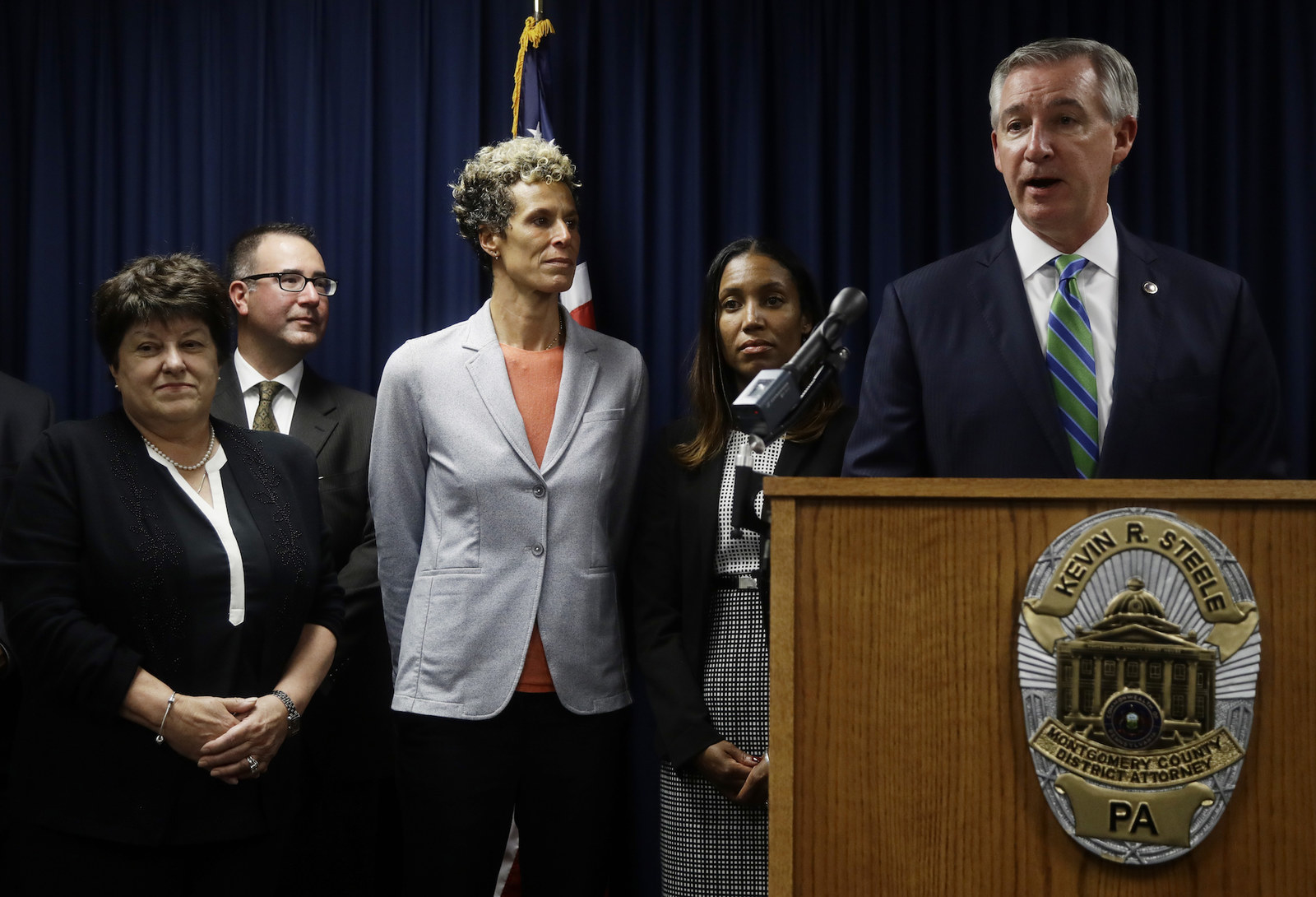 "It is no accident that the prosecutor, Steele, worked so close with anti-black and anti-male activist groups who tried to extort $100 million from Dr. Cosby in 2014," Wyatt said, apparently referring to attorney Gloria Allred's call for the comedian to create a $100 million fund to compensate victims.
He also disparaged the work of the judge's wife, Deborah O'Neill, who works with survivors of sexual assault at the University of Pennsylvania.
"What is going on in Washington today with Judge Kavanaugh is part of the sex war that Judge O'Neill along with his wife are a part of," Wyatt said.

Moments earlier, O'Neill spoke about his attention to fairness during the trial. The judge said it was important Cosby serve prison time for his crime in spite of his celebrity, philanthropy work, and wealth.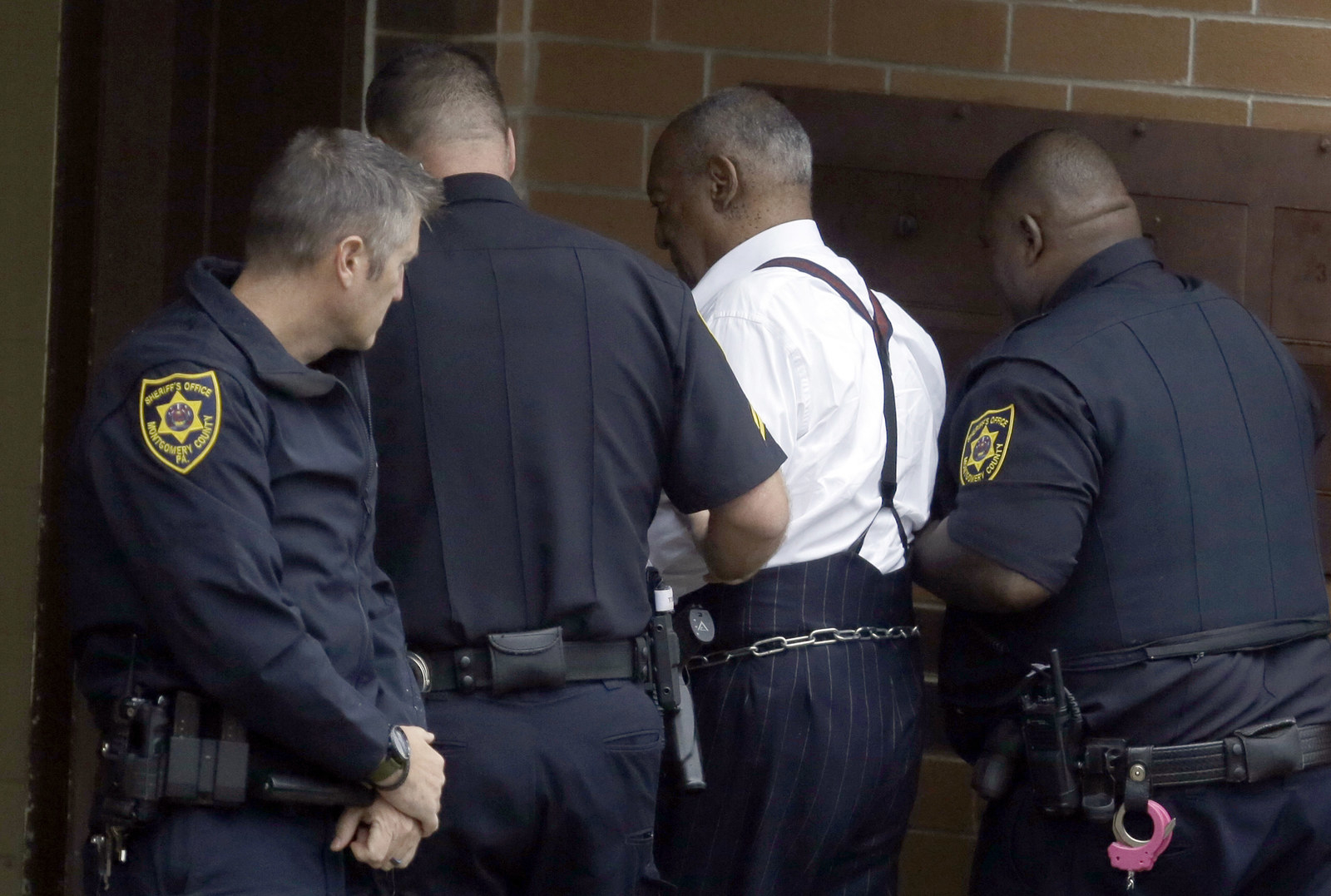 "No one is above the law and no one should be treated differently or disproportionately based on where they live or who they are," the judge said.
To reporters, Wyatt added that Cosby's defense team would be seeking to invalidate the conviction based on the evidence used at trial. A tape made by Constand's mother had been tampered with, according to a forensic expert hired by the defense, Wyatt said.
Cosby was denied bail and was taken away by sheriff's deputies who transferred him to a county processing facility. He will remain behind bars during his appeal.