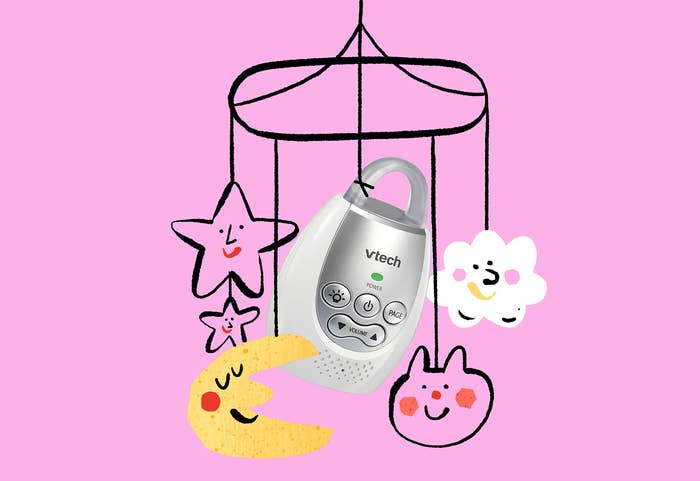 BuzzFeed may collect a share of sales or other compensation from Things We Love links if you decide to shop from them. Some items were already owned by our staffers, and others were sent to us for review, but nothing made the cut unless it was actually loved. We hope you love them too. Also, all prices were accurate and items in stock at the time of publication.

During my pregnancy, I was anxious.
My moderate generalized anxiety disorder collided with physical changes, unexpected health problems, a roller coaster of emotions, and then, the COVID-19 pandemic. I spent those early months at work editing heartbreaking stories about an unfathomable scale of death, trying to figure out if I should be washing my groceries, and only leaving the house for my prenatal doctor's appointments.
So much was out of my control, and so much was uncertain. And really, that's true of any pregnancy, particularly of a first child. As I grasped for coping mechanisms, I told myself that I would keep things simple where I could. It gave me a little peace while it felt like the world was spinning out of control.
But simple is not part of the baby gear industrial complex, and even the lists highlighting the so-called basics all involved spending hundreds of dollars on stuff that I wasn't sure I needed. As I tried to whittle down suggested items for our registry, I called on my most practical parent friends for advice. It was obvious to ditch the bottle warmer and the Diaper Genie, which is a fancy diaper pail.
A trickier matter was the baby monitor. The video systems that most people seemed to be going with were expensive, and just attempting to sort out issues such as digital security (for example, this man hacked a baby monitor to send threats to a family), camera tilt angles, and screen resolution specs filled me with dread.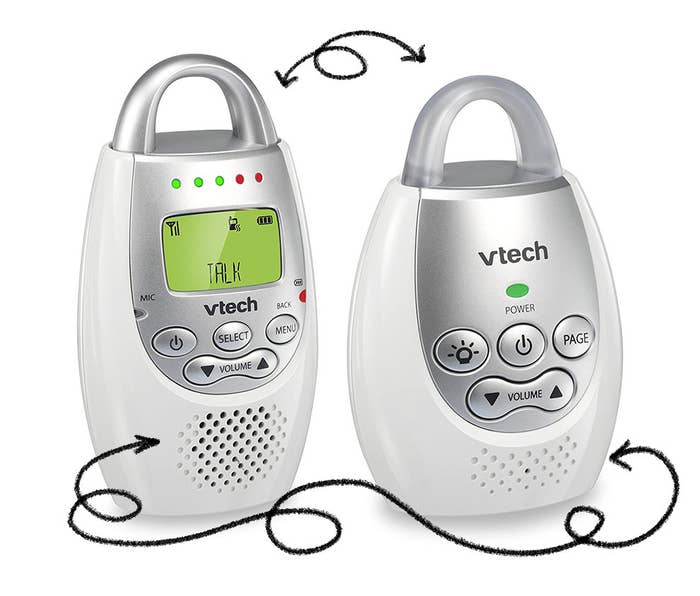 After some fretting, my husband and I went with something basic: the audio-only VTech DM221. It costs less than $40, and we figured that if we didn't like it, we could always get something with more bells and whistles after the baby was born.
Two years later, I'm so glad I did. This little thing just works, and its lack of features gives me some space to do things other than worry about how my son is sleeping. I hear each whimper, cough, or cry (sometimes amplified to an ear-splitting degree while the monitor's red lights flash).
It's easy to set up and sturdy, so there's no issue tossing it into a bag and using it on trips. The receiver is small enough to clip to my waistband or put in my pocket if I'm moving around the house, and the company says it's got 1,000 feet of range — I've never gone outside it. And perhaps best for me, I'm not peering at a grainy night vision feed, admiring my son's chubby cheeks, despairing that he won't stop wiggling, or wondering if he's actually too still while I should be catching up on laundry or sleeping myself.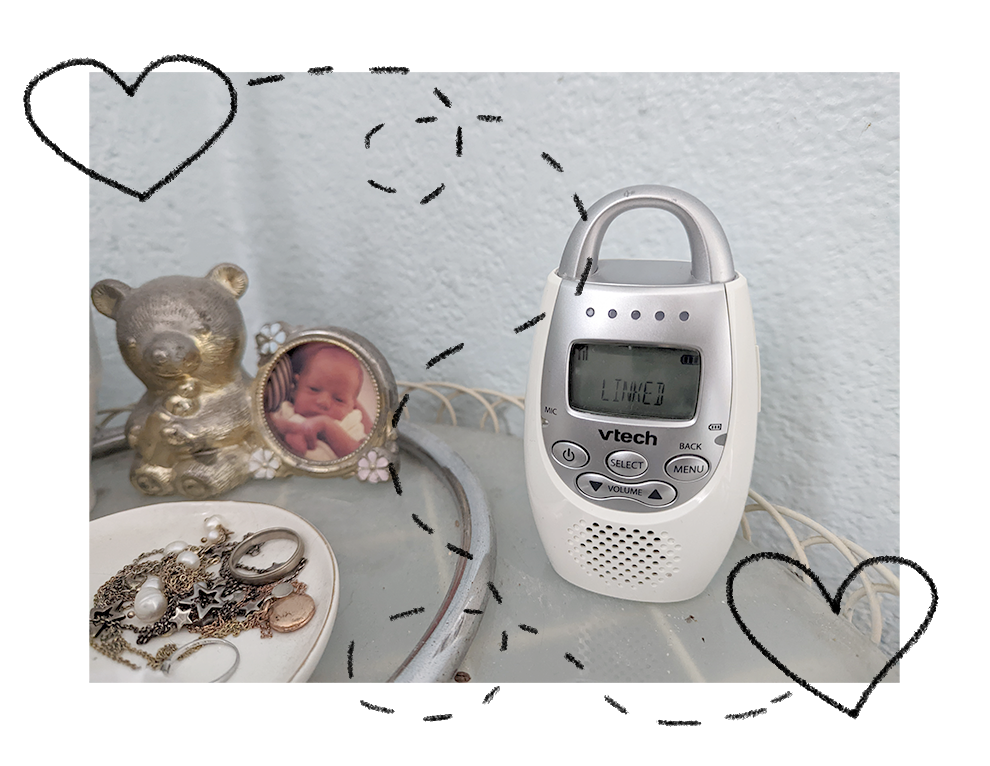 Because here's the thing (and I'm sorry that this is dark, but I did warn you that I've got anxiety): You can't really parse if a baby is breathing via video screen. Seeing them doesn't mean they're safer, and you can't watch them all the time anyway.
Not even a smart monitor that tracks breathing and heart rate (which most baby monitors do not do) can give you 100% peace of mind, and the American Academy of Pediatrics recommends against using home apnea monitors except in rare cases because they provide unnecessary worry and little to no protection against sudden infant death syndrome, or SIDS.
What can you do? Follow safe sleep guidelines, which include putting your baby on their back to sleep and removing fluffy pillows, blankets, and stuffed toys from their crib, among other steps. Listen for the sounds that signal your baby is in distress; you'll know them when you hear them. And if your fears for their safety are consuming you, talk to your doctor about postpartum anxiety — you're not alone, and you don't have to feel like this.
A final caveat: Skipping the video monitor worked for me; you might find some comfort or even joy in the real-time feed. After a couple of years in the parenting game, the only thing I'm certain of is that you've got to do what's right for you and your family. But if you're looking for permission to keep it simple, I'm here to tell you that you really don't need the full baby surveillance system — as cute as they look when they're sleeping.
You can buy the VTech DM221 baby monitor on Amazon for $39.