Ben Bradlee, Washington Post Editor Who Oversaw Watergate Coverage, Dies At 93
Bradlee led the newspaper for 26 years. He died in his home of natural causes, The Washington Post reported.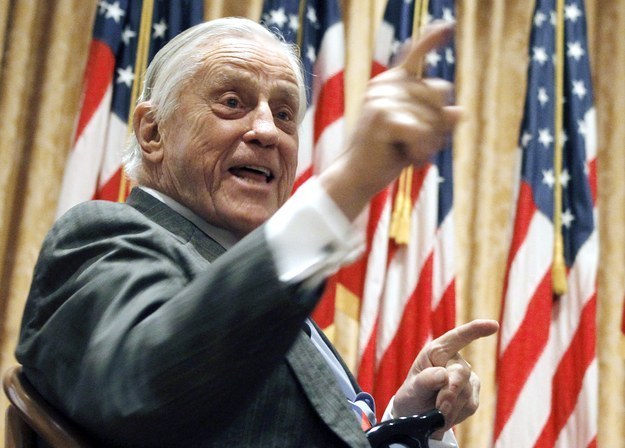 Ben Bradlee, who led The Washington Post newsroom through the largest political scandals in U.S. history, died Tuesday at his home. He was 93.
Bradlee oversaw the paper's coverage during the Watergate scandal, which culminated in the resignation of President Richard Nixon. Alongside the Post's publisher Katharine Graham, the two decided to print stories on the Pentagon Papers, which told the secret side of the Vietnam War.
Bradlee was editor of the paper from 1965 to 1991. In that time, the paper grew to cover national issues and almost doubled its readership, the Post reported. The paper won 17 Pulitzer prizes under his leadership, and in 2013, President Barack Obama awarded him the Presidential Medal of Freedom.
Bradlee suffered from Alzheimer's disease, his wife Sally Quinn told C-SPAN last month. In addition to his wife, he is survived by four children, 10 grandchildren and a great-grandchild.
In addition to his accomplishments within the Post, Bradlee inspired generations of journalists.
For Benjamin Bradlee, journalism was more than a profession – it was a public good vital to our democracy. A true newspaperman, he transformed the Washington Post into one of the country's finest newspapers, and with him at the helm, a growing army of reporters published the Pentagon Papers, exposed Watergate, and told stories that needed to be told – stories that helped us understand our world and one another a little bit better. The standard he set – a standard for honest, objective, meticulous reporting – encouraged so many others to enter the profession.