As Trump Struggles In Polls, Supporters Pray For His Victory
"I think the Lord's watching over us," one supporter told BuzzFeed News. "That's why we're going to win."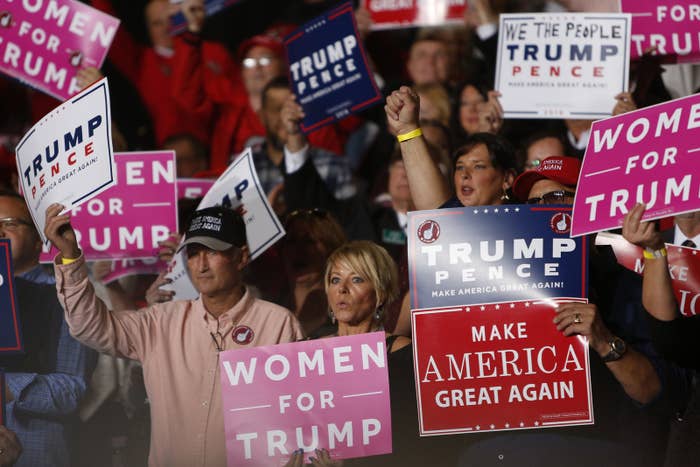 SPRINGFIELD, Ohio — Donald Trump stood behind in national polls on Thursday, but supporters in this small Ohio city were certain their candidate could pull off a victory -- they were praying for him.
Many of the candidate's supporters who turned out for a campaign rally at the Clark County Fairgrounds said they supported Trump because they believed he would stand up for their Christian values. Some had been enthusiastic about Trump from the beginning. Others figured he was their best chance against Hillary Clinton.
"Democrats seem to be so anti-Christian," said George Myers, 67. Myers said he was disappointed in Trump and Clinton as the major party choices, but he would be voting Republican.
"It's not right," he said. "Our country is founded on Christian principles."
To take the lead, Carol Elliott, 56, said Trump should just keep doing what he's been doing -- talking to Americans at events like Thursday's rally.
"I think he touches the heart of the American people, and he really cares," she said.
Recent accusations from women who said Trump made inappropriate sexual advances didn't phase her; it was just gossip, she said.
"Who cares about 20 years ago?" She said. "His character, today's character, should explain it all."
She and her husband agreed that the country needed a Trump win.
"[We're] saying a lot of prayers," Rick Elliott said. "Otherwise we're going to be in a lot of trouble."
To Kevan Strohmeier, 62, a Clinton victory would mean dire consequences.
"There's going to be a bad war," she said. "She ain't gonna win, so we don't have to worry about that."
Strohmeier was seeing Trump for the third time on Thursday, and she said she remained impressed with him.
"I think the Lord's watching over us," she said. "That's why we're going to win."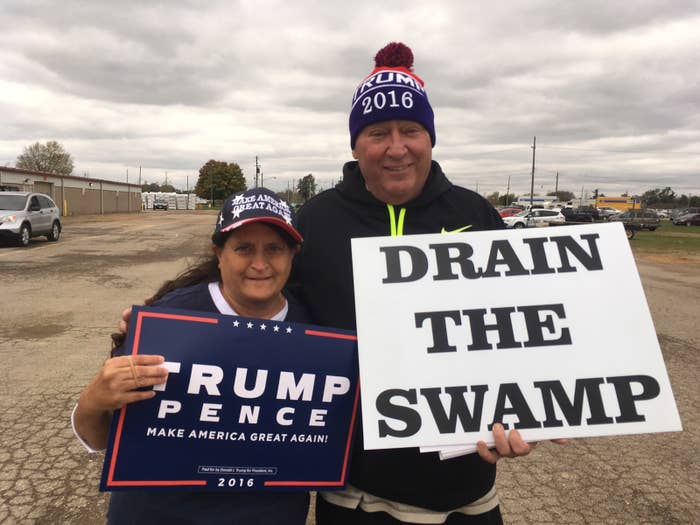 After the rally, fliers placed on car windows advertised two "patriotic services" for the Sunday before the election at a local Baptist church. As several thousand people headed to their cars, Diana Alexander, 46, said she felt energized and excited about the election. She described herself as an enthusiastic fan, adding others supported Trump more quietly -- which would come out in the form of a Trump win on Election Day.
She picked up a stack of voter guides showing Trump's positions on topics from "late term abortion on demand" to "allowing churches political free speech" to share with the members of her church. While Trump might not be a saint in his personal life, she said she believed he would stand up for Christian values if president.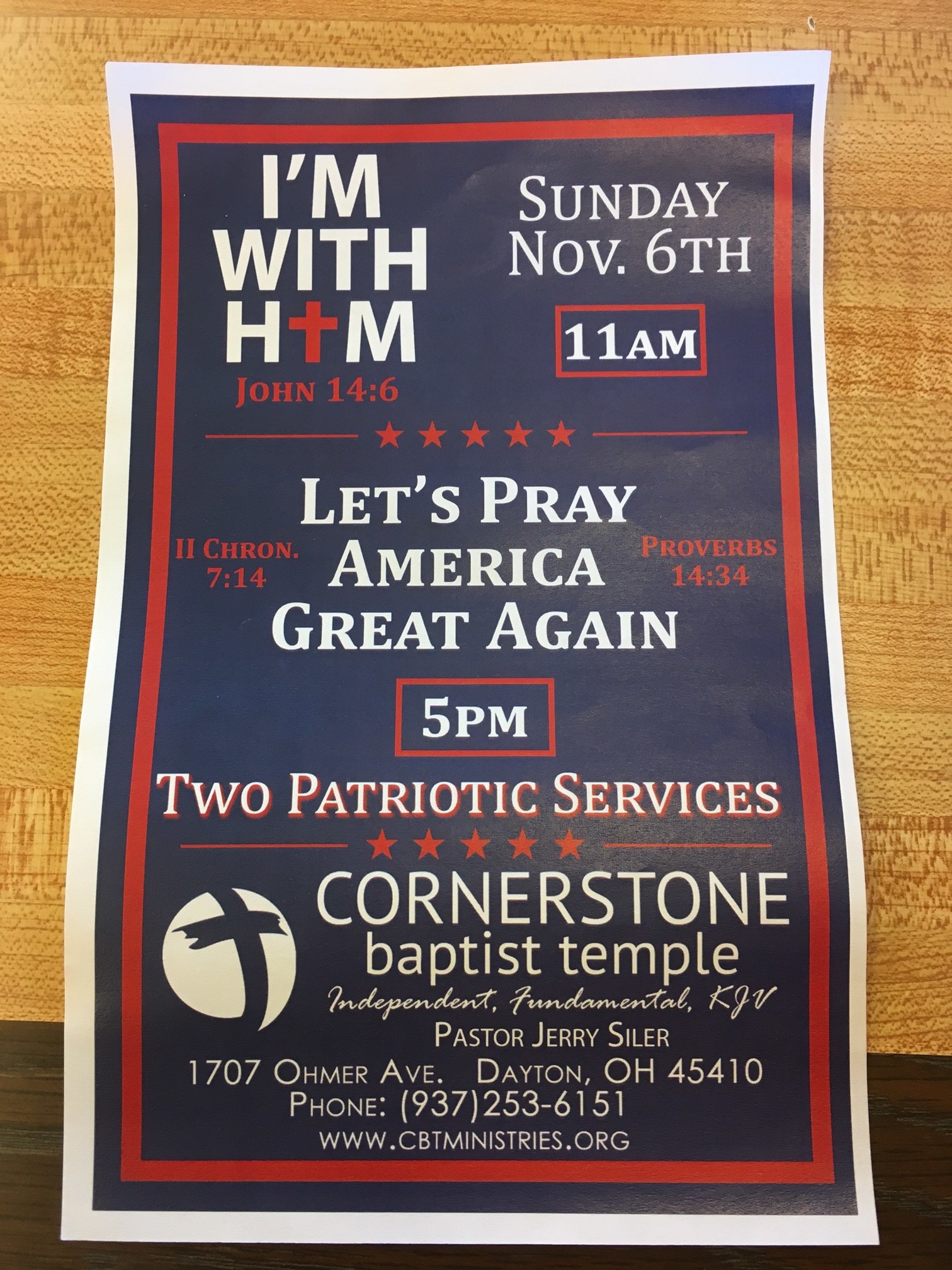 "I think he's going to lead the country the way God wants it to be," she said.
Mike Robinson, holding a "drain the swamp" sign, agreed that Trump would win on Election Day and surprise some. The polls weren't accurate, he said, adding he had been called by pollsters three times. Twice, when he said he preferred "ABC -- anybody but Clinton" for president, he had been hung up on.
"They're going to get a November surprise when they wake up on Nov. 9 and see President Trump," he said.
He added he believed Trump could create a successful administration based on his experience as a businessman, and he couldn't support Clinton for her position on abortion and how she treated the families of those killed in Benghazi.
But, if she did win, he said he thought a peaceful transition of power would go smoothly.
"We'll go on, and I'll reload for the next election," he said. "And that's not guns and bullets, that's signs. That's how we do it in America."