Arlington Police Officer Who Shot Unarmed College Football Player Is Fired
Officer Brad Miller was terminated from the department after demonstrating "questionable decision-making" in confronting 19-year-old Christian Taylor with deadly consequence, the chief said.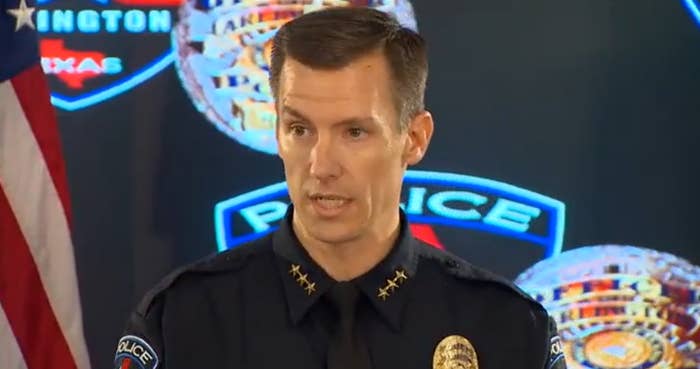 The Arlington, Texas, police officer who fatally shot an unarmed black teenager has been fired, Police Chief Will Johnson announced Tuesday.
Johnson said 49-year-old Officer Brad Miller, who was undergoing field training, did not follow department tactics and policy when he entered a car dealership alone, without communicating to other officers at the scene, and confronted 19-year-old Christian Taylor early Friday.
"This demonstrated questionable decision-making on the part of Officer Miller that contributed to the outcome of this event," Johnson told reporters.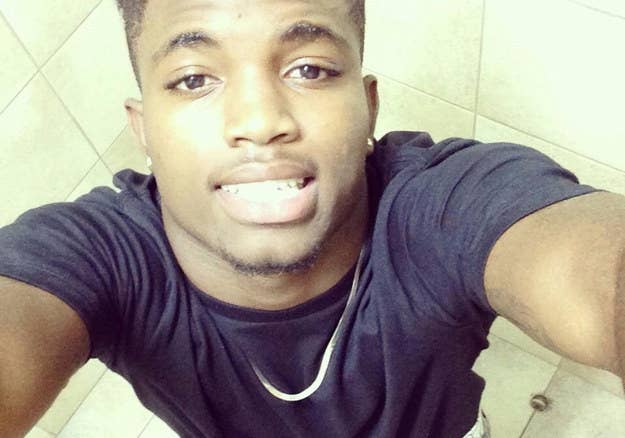 Taylor, a football player at Angelo State University, was unarmed at the time of the shooting, though officers noted a bulge in his pocket that they later determined to be a wallet and cell phone. They had been dispatched to a burglary call, and at the scene, Taylor did not comply with their calls for him to get on the ground, Johnson said.
Miller, along with his field training officer, Cpl. Dale Wiggins, had been tasked with securing a perimeter. Instead, he "unilaterally" entered the building through a broken glass door, Johnson said.
Miller also did not communicate his actions to Wiggins, nor did he coordinate an arrest plan with the five other officers at the scene — normal procedure for a burglary call where no bystander's life was at risk, Johnson said.
Over the course of two minutes, Miller's "tactical error" would contribute to a fatal shooting, Johnson said. Miller began to give Taylor commands, which the teen did not follow. Miller then followed Taylor as he went further into the building.
Wiggins entered the building to catch up to his trainee and saw Miller standing as the teen advanced, the police chief said. As Taylor actively advanced, Wiggins assessed the threat and reached for his Taser. Miller then fired one shot, as Taylor was 7 to 10 feet away, Johnson said.
"This fear and isolation was part of his poor decision to enter the building alone and without an arrest plan," Johnson said.
Taylor continued to advance, and Wiggins then deployed his Taser. Miller fired three more times, the police chief said.
"I have serious concerns as to the rationale articulated as to the use of deadly force in this incident," Johnson said.
The chief added that more investigation — including an autopsy, ballistics test, and toxicology test — was necessary to determine whether Miller would face criminal charges. Once the investigation is complete, police will turn their findings over to the district attorney and a grand jury.
"The citizens of Tarrant County will determine whether it was legal," Johnson said.
The chief added that he decided to terminate Miller's employment after being briefed by homicide investigators on the statements of all the officers who were at the scene.
"This is an extraordinarily difficult case," Johnson said. "Decisions were made that had catastrophic outcomes."
He added that he was releasing the status of the investigation thus far in an attempt to help with the community's healing process.
"Our community is hurting," he said. "A family is hurting. Our department is certainly hurting. And quite frankly our nation is hurting."
The police department is communicating with the FBI officials, who will become more involved if there is any indication that Taylor's civil rights were violated, Johnson said.
Miller had been with the Arlington Police Department since September 2014. He graduated in March and was undergoing supervised field training — a status where Johnson said he would be expected to act as any other police officer.