Another Woman Says Bill Cosby Drugged And Raped Her
Therese Serignese, now a nurse in Florida, said Cosby raped her in 1972 when she was 19. It is the latest in a series of similar accusations from women against the comedian.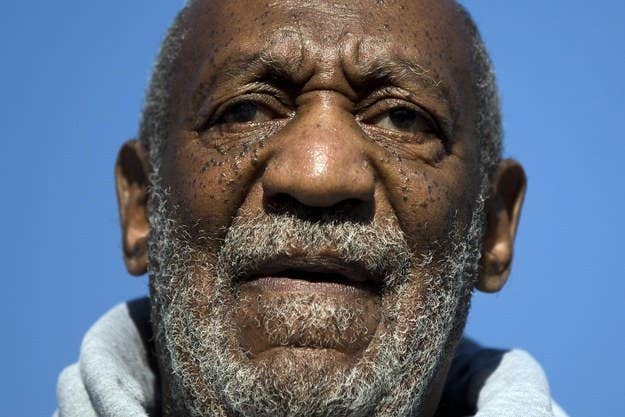 A 57-year-old woman said Bill Cosby drugged and raped her when she was a teenager, the fourth accusation of sexual assault against the 77-year-old comedian to come to light in recent weeks.
The Associated Press reported that Therese Serignese, now a nurse in Florida, met Cosby in Las Vegas when she was 19. He invited her to a show, and afterward, she met him backstage.
Serignese said Cosby told her to take two pills with a glass of water.
"My next memory is clearly feeling drugged, being without my clothes, standing up," she told the AP. "Bill Cosby was behind me, having sex with me."
In an interview with the Huffington Post, Serignese said her mother encouraged her to call Cosby after she told her about the assault.
She then stayed with him in Vegas until a pregnancy scare, the AP reported. The two maintained some contact until 1996, when she was in a car accident. Serignese said her sister reached out to the comedian for financial support, and she received $10,000 from Cosby as well as $5,000 from his talent agent.
She said she tried to forget the rape because she didn't think anyone would believe her.
"You can bury it," she told the Huffington Post. "But all of these times when this stuff comes up, it does make me angry."
Cosby has faced allegations of rape from a number of women over the years. In 2006, he settled a lawsuit with Andrea Constand, who claimed he raped her in 2004. Had the lawsuit gone to trial, 13 other women, including Serignese, would have testified with similar accusations.
In addition, Tamara Green recently renewed her statement from 2005 that Cosby drugged and assaulted her in an op-ed for Entertainment Weekly, and Barbara Bowman, who first spoke publicly in 2006, wrote a Nov. 13 Washington Post column saying she was 17 when she was drugged and raped by Cosby.
In the last few weeks, three other women have publicly made claims against Cosby, including supermodel Janice Dickinson and former publicist Joan Tarshis.
Carla Ferrigno, wife of Incredible Hulk star Lou Ferrigno, also described to the Daily Mail an encounter with Cosby when she was 19 and he forced a kiss on her. Ferrigno, a Bunny at the Playboy Club in L.A. at the time, met Cosby and his wife at their home while she was on a date with another man. When she was left alone with Cosby, he grabbed her and forcefully kissed her, she said.
She pushed him off and refused a drink, she told the Daily Mail, then ran out of the room and had her date take her home.
"'I wasn't one of the vulnerable ones," she told the Daily Mail. "I wasn't one of the ones he was going to get."
Cosby and his representatives have repeatedly denied the accusations and pressured journalists who have reported on them. In an interview with the AP, Cosby questioned a reporter's integrity for asking about the alleged rapes and told him to "scuttle" the interview. BuzzFeed News received a letter from Cosby's lawyer following a story about Janet Dickinson's accusations.
"You proceed at your own peril," the letter said.