Actor Alan Thicke, the dad in TV's Growing Pains, died Tuesday of a heart attack in Los Angeles. He was 69.
Thicke collapsed while playing hockey and was taken to a hospital, where he later died, TMZ first reported. His death was later confirmed by the publicist for Thicke's son, singer Robin Thicke.
The actor was the quintessential sitcom dad in the '80s series, where he played Dr. Jason Seaver for 167 episodes. He often appeared in other dad-like roles after Growing Pains ended in 1992, most recently showing up in Fuller House, the Netflix reboot of Full House.
The Ontario native is survived by his wife, Tanya Callau, and three sons: Brennan Thicke, Carter Thicke, and Robin Thicke. Starting in 2014, he starred with his wife and youngest son in Unusually Thicke, a Canadian reality show/sitcom hybrid.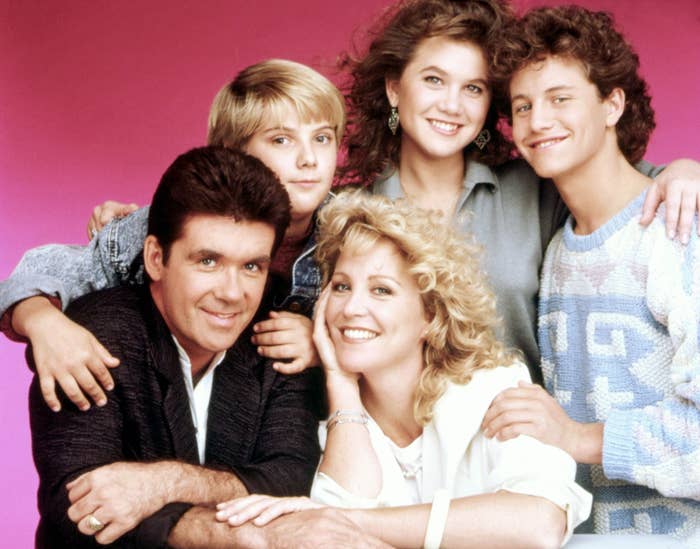 Thicke began his career in entertainment as a writer, then became a TV host and actor. He was also a composer of TV theme songs, including those of The Facts of Life and Diff'rent Strokes.
He wrote two books on parenting and often offered his perspective on fatherhood, based on his Growing Pains character and his own family.
Kirk Cameron, who gained fame as Mike Seaver on Growing Pains, said, "I spent Monday through Friday for seven important years with Alan Thicke as my 'TV dad.' I'm shocked and truly heartbroken today at the news of his death. Alan was a generous, kind and loving man. I am so blessed to have grown up with him."
Thicke's death was mourned by fellow TV actors and celebrities who worked with him in various capacities over the years.