Alabama Wins The College Football Playoff National Championship
Roll Tide!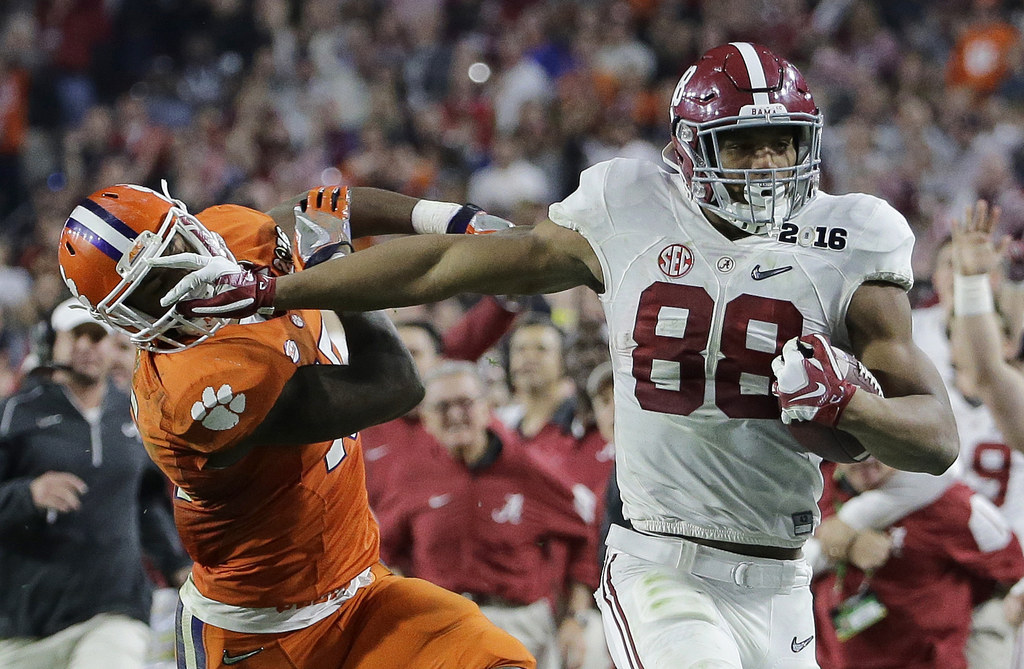 Alabama defeated Clemson 45-40 Monday night in the College Football National Playoff Championship, capturing their fourth national championship in seven years.
The teams spent much of the game nearly tied, entering halftime with a score of 14-14. Alabama pulled ahead shortly into the third quarter, then Clemson scored twice, securing a 24-21 lead.
Clemson continued to lead at the end of the third quarter, but the Crimson Tide stunned in the fourth with 24 points, including a 95-yard kickoff return by Kenyan Drake.
Alabama also recovered a surprise onside kick after a field goal that helped the Crimson Tide maintain control of the game. Alabama kicker Adam Griffith sent a short kick toward the sideline that was quickly recovered by Marlon Humphrey.
In the final moments of the game, Heisman Trophy winner Derrick Henry went one-yard to score a touchdown for Alabama, and Clemson's Jordan Leggett caught a 24-yard pass for a touchdown.
The Tigers had entered the championship undefeated in their last 14 games, earning Clemson a No. 1 ranking. Yet Alabama, the favorite among some experts, brought with it the record for most wins in college football since 2008. Head Coach Nick Saban joined the program in 2007 — Monday's win marks his fifth national title.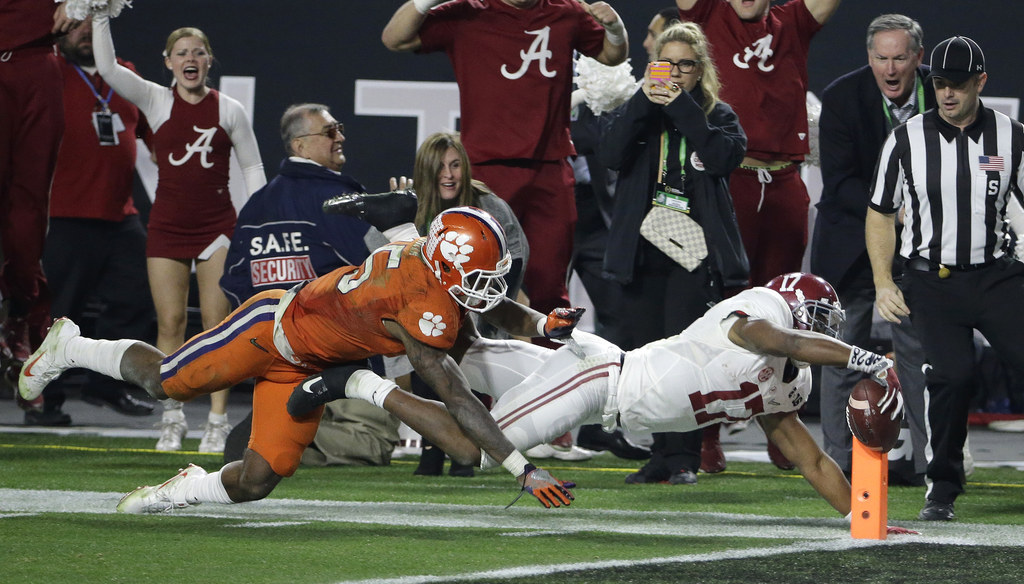 It was the second year of the playoff format for the college football national championship. Alabama and Clemson advanced to Monday night's game after victories at their bowl games over New Year's.
Previously, Alabama has claimed 15 football national championships. Clemson claimed one in 1981.