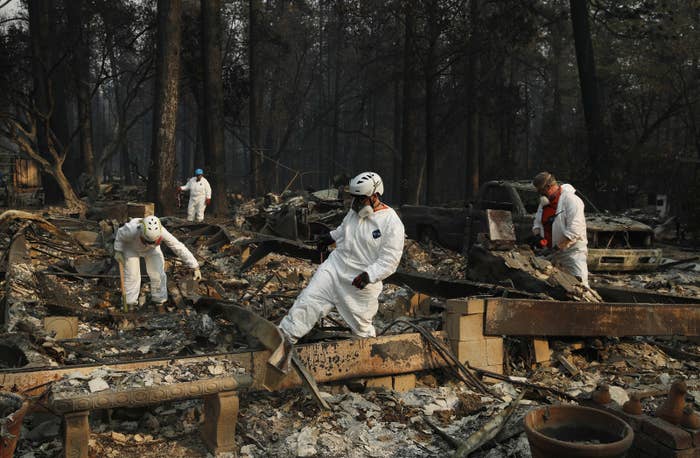 After a catastrophic wildfire swept through a Northern California town and choked cities across the region with a massive plume of smoke, the first storm in more than a month is expected to bring desperately needed rainfall to the drought-starved area — and bring a new set of challenges and danger.
Starting Wednesday, the hot, dry weather that has plagued the state will finally break with the first significant winter storm. Moderate rainfall is expected in the area of the Camp fire, which by Monday had burned 151,000 acres and was 66% contained. Through Thanksgiving weekend, around an inch and a half of rain is expected to douse flames and clear the air.
"It'll help in containing the fire, but where there's barren ground, that's a concern," National Weather Service forecaster Johnnie Powell told BuzzFeed News.
In the burn areas, scorched earth is freshly stripped of vegetation that usually helps absorb water. Though rain is typical in the area this time of year, a storm hitting so soon after fire could cause flash floods or mud and debris flows. The town of Paradise was almost completely destroyed, and Butte County officials said they'd be clearing culverts to promote drainage and installing straw wattles around burn scars to keep debris from getting into waterways.
Even with precautions, officials asked that everyone stay alert to risks.
"This could quickly become a dangerous situation," the National Weather Service said in a flash flood watch issued for the area. "Residents, emergency responders, [and] persons traveling within the burn area should remain alert and take action should heavy rain develop."
In January, 21 people were killed in the California Central Coast community of Montecito after rain caused devastating mudslides a month after a wildfire. Already, the Camp fire has been the deadliest in state history: At least 77 people have died in the blaze and hundreds more are unaccounted for.
The search for more fire victims is ongoing, with several hundred people and cadaver dogs canvassing the town of Paradise and other populated areas.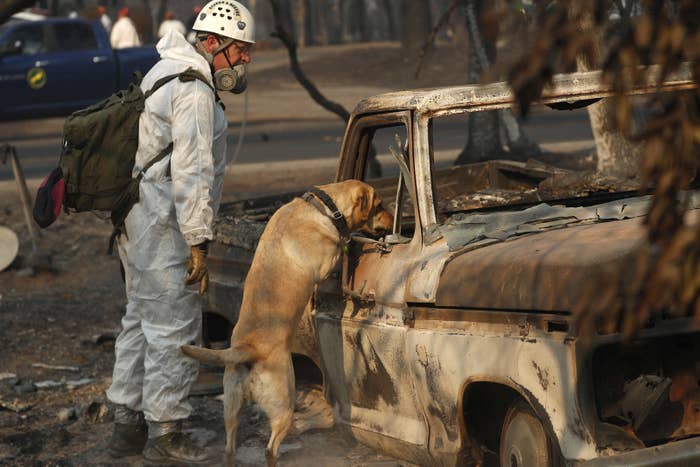 "[They] are working extremely hard to get those searches completed," Cal Fire spokesperson Scott McLean told BuzzFeed News.
But as rain washes through the burned areas, it will make their already difficult task even harder. Water and mud could obscure human remains, which in some cases have been burned to shards of bone.

"That could be a big concern for forensic anthropologists," Lyn Mangiameli, who spent five days on the scene with the San Benito County search and rescue team, told BuzzFeed News.
Mud or ash slides could block the already limited road access in the foothill town, making it harder for search teams to get around, Mangiameli said. Then there's the matter of toxicity: When fire roars through homes and businesses, the resulting ash contains chemicals and hazardous materials. Add water, and the odors can be overwhelming, Mangiameli said.
"That doesn't make it harder to find people, but makes it more physically difficult to endure for the searchers," he said.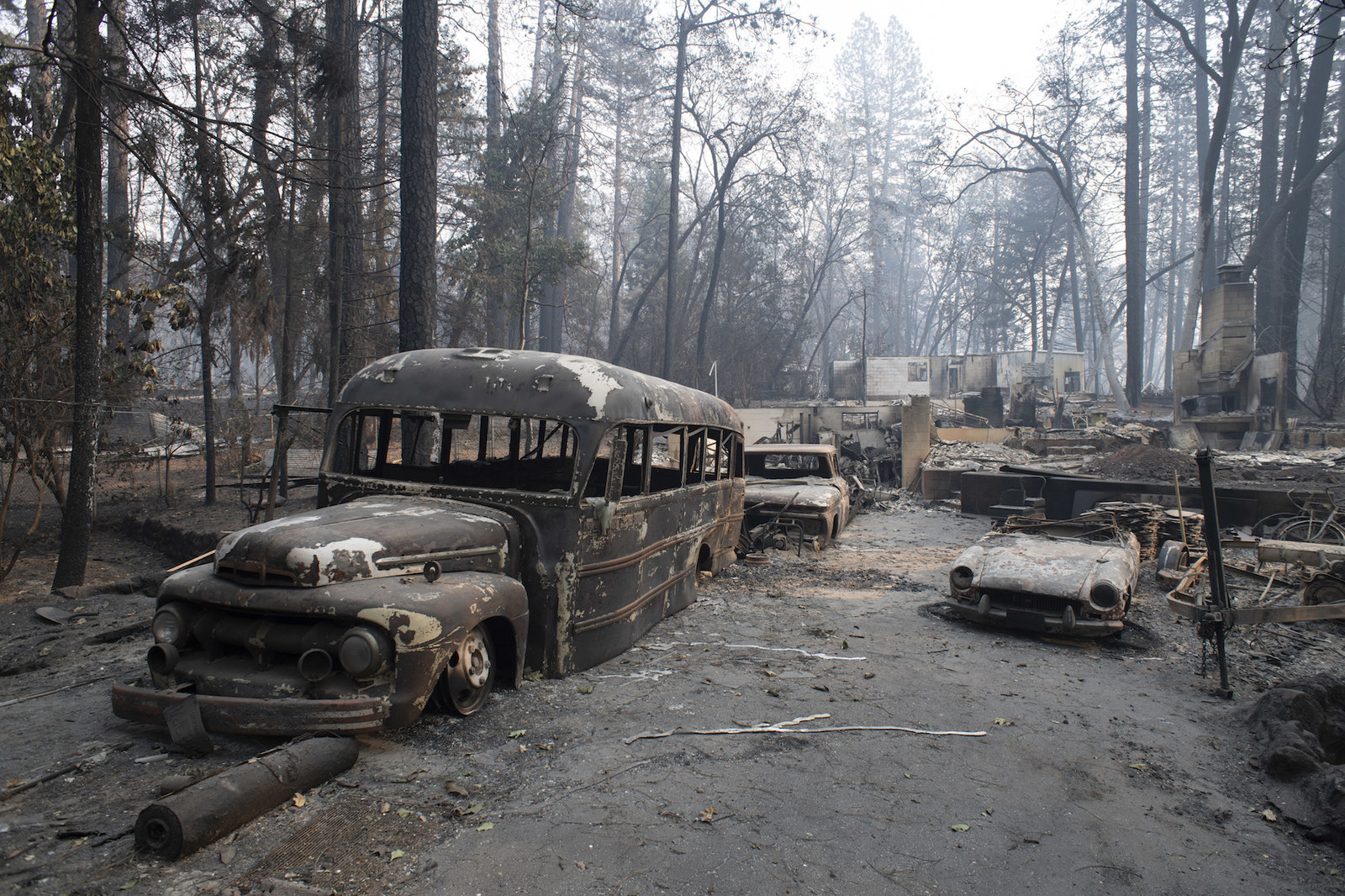 For all the efforts of search teams, it's possible some victims may never be found, Butte County Sheriff-Coroner Kory Honea told reporters. He added he and other emergency responders were doing everything in their power to clear the list of people reported missing, which now stands at 993, as either alive or confirmed dead. But given the coming rain, and the size of the burned area, time may be running out.
"As much as I wish that we could get through all of this before the rains come, I don't know if that's possible," Honea said.