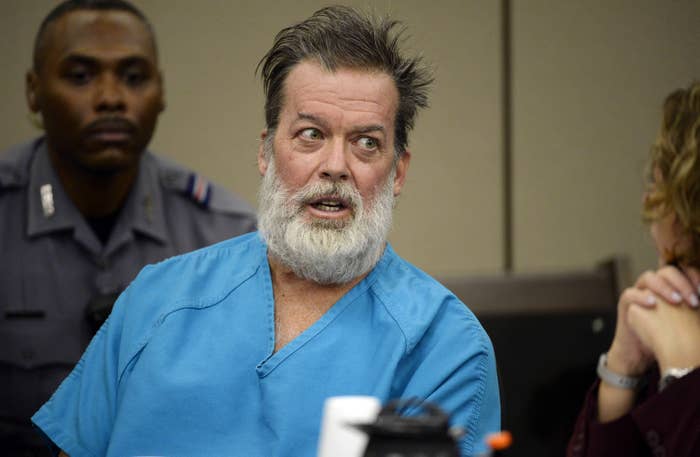 The man who described himself as a "warrior for the babies" after he allegedly shot and killed three people at a Planned Parenthood facility in Colorado Springs was found incompetent to stand trial on Wednesday.
The competency hearing for Robert Dear was, like previous court appearances, marked by the 58-year-old saying he was guilty and that he wanted to represent himself. One reporter inside the courtroom counted at least 19 outbursts in the hearing's first day. Cameras were not allowed inside.
Dear will now be sent to a state mental hospital for treatment attempting to restore him to competency. A review of his case was scheduled for Aug. 11.

Dear's lawyers have argued that he needed mental health treatment and was unable to understand and participate in court proceedings. He is charged with more than 100 crimes, including murder and attempted murder, in the Nov. 27 attack on the Planned Parenthood facility.
Documents released last month revealed that Dear told police he had been motivated by anti-abortion beliefs and reports that Planned Parenthood sold "baby parts." In the same interview, he quoted Bible verses and described President Obama as the anti-Christ.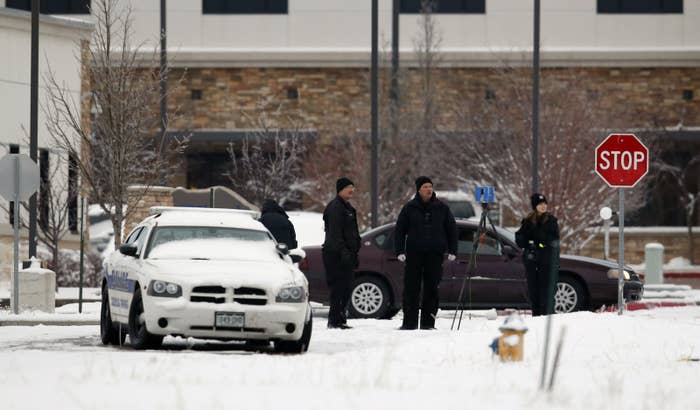 According to the Denver Post, one psychologist testified that Dear had been diagnosed with a delusional order, which influenced his worldview for at least 22 years. He believed he had been persecuted by the FBI, she said.

Dear, who had not taken the stand and was supposed to remain quiet, spoke out against her assessment, KMGH reported. He said he was not delusional and Obama was out to get him, KMGH reported.
On Wednesday, Dear shouted that the judge was "prejudiced" and a "filthy animal" as the decision was read, according to reporters inside the courtroom.
While psychologists with the state mental hospital said they believed Dear was incompetent, prosecutors suggested Dear was merely being uncooperative with the experts and his defense lawyers.