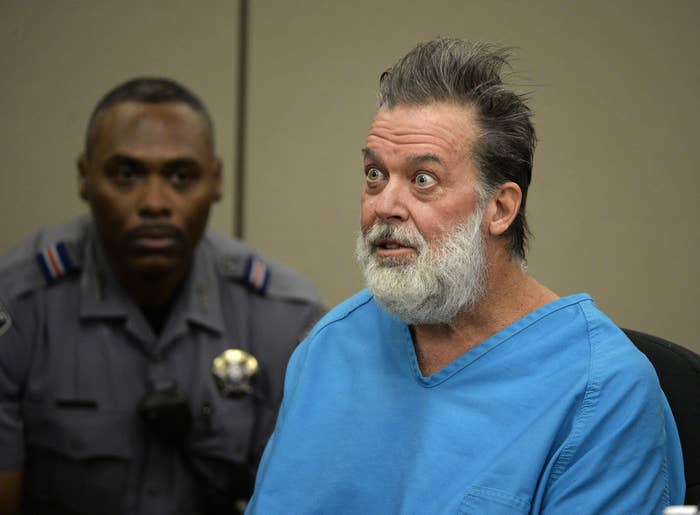 The man accused of fatally shooting three people at a Planned Parenthood clinic in Colorado Springs, Colorado, said he was guilty and called himself a "warrior for the babies" in court Wednesday.
Robert Dear, 57, made multiple outbursts inside the Colorado Springs courtroom for a hearing in which he was charged with 179 counts in connection with the Nov. 27 attack, including first-degree murder, attempted murder, and assault.
Since the shooting on Black Friday, questions have lingered about Dear's motivations.
Unnamed law enforcement officials told multiple media outlets that he said "no more baby parts" as he was taken into custody. Planned Parenthood leaders said they believed the attack was motivated by Dear's anti-abortion views, but officials said they would not discuss his motives while the investigation was ongoing.
"I know what I saw in that clinic, atrocities," Dear said in court Wednesday. "Nobody will ever know the amount of blood I saw inside that place."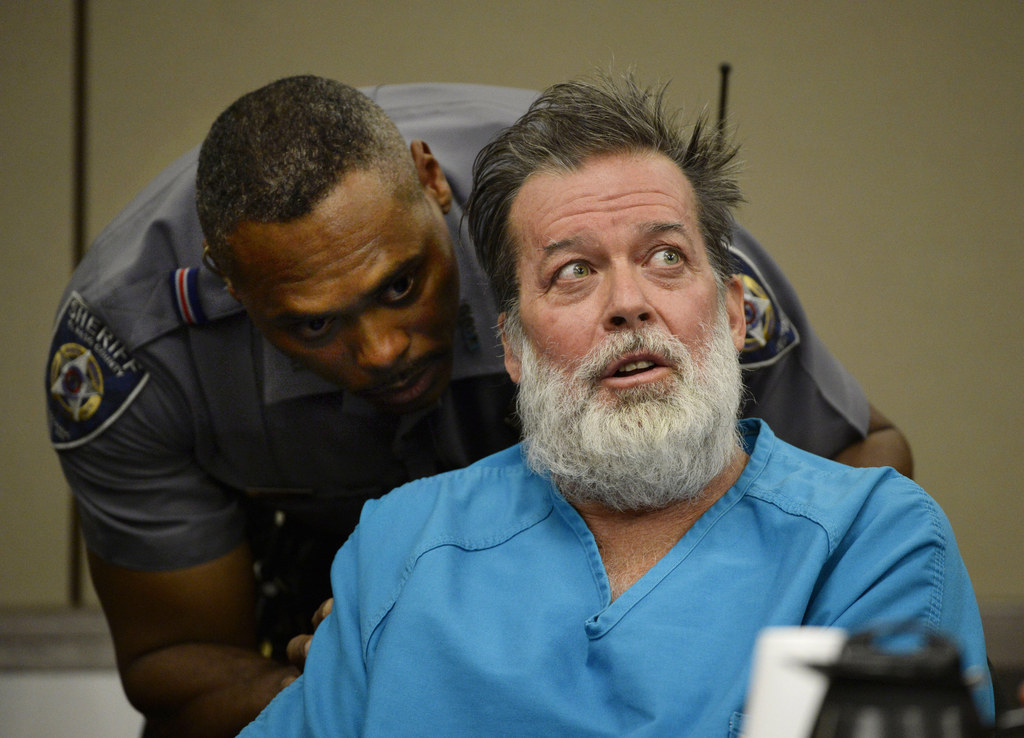 In addition to declaring his guilt, Dear objected to much of what was said by his defense attorney.
Public defender Dan King is seeking a mental health evaluation of Dear to determine if he can be held responsible for his actions.
"We have serious concerns about competency in this case," King said.
During one of his interruptions, Dear said King didn't represent him, adding that he would not be silenced, or put on psychiatric medication "like the Batman guy" — a reference to King's previous client, Aurora, Colorado, movie theater shooter James Holmes.
"Planned Parenthood and my lawyer are in cahoots to shut me up because they don't want the truth out," Dear said.
Dear was taken into custody after a five-hour standoff at the Colorado Springs Planned Parenthood health center. Hundreds of people sheltered in place at neighboring buildings as Dear exchanged gunfire with police.
Nine people — including four law enforcement officers — were taken to hospitals with injuries, and three people were killed.
The victims were identified as 36-year-old Jennifer Markovsky, a mother of two who was going to the clinic to support a friend; 29-year-old Ke'Arre Stewart, a father of two who was also accompanying a friend to the clinic; and 44-year-old Garrett Swasey, a University of Colorado police officer and father of two who was among the first to respond to the scene.
Given the circumstances of the shooting, Dear is eligible for the death penalty if convicted. Prosecutors have said it will be months before they formally decide whether to seek death in Dear's case.
His next court appearance is scheduled for Dec. 23.
In a statement, Planned Parenthood of the Rocky Mountains CEO and President Vicki Cowart said clinic throughout the region remained committed to providing safe, supportive healthcare in the aftermath of the tragic shooting.
"We know that words matter," Cowart said. "It is time to put an end to the dangerous rhetoric that has permeated our political conversations. Enough is enough — this violence, whether inflicted with words or with weapons, cannot become our normal.