Police arrested a man on suspicion of vandalism and a hate crime for allegedly smashing glass, overturning benches, and tossing a Bible inside a Colorado mosque early Sunday morning.
The Islamic Center of Fort Collins said surveillance video captured the incident around 4 a.m.
"A young man broke the back door inflicting quite a bit of damage and he threw a bible in the prayer room," the center wrote on its Facebook page.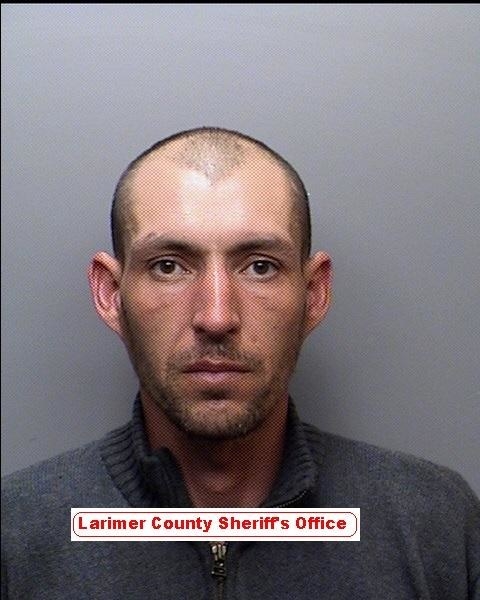 Fort Collins police arrested a 35-year-old man on Monday evening on suspicion of criminal mischief, third-degree trespassing, and committing a bias-motivated crime. Joseph Giaquinto was booked into Larimer County Jail.
"We will not tolerate acts of hatred in our community, and I hope this arrest sends that message loud and clear," Police Chief John Hutto said in a statement. "While the building can be repaired, this incident caused deeper hurt that won't just go away. I urge all of our citizens to continue showing the kind of support and acceptance demonstrated at the Islamic Center rally on Sunday night."

The suspect shown on the surveillance video first attempted to get into the building with a screwdriver, then began throwing rocks. Police released a clip of the video before Giaquinto was arrested.
"Anything he could get a hold of, he wanted to damage," Tawfik AboEllail, president of the center, told The Coloradoan. "Thank god he didn't burn the building down."

The center had the day before hosted an event with Fort Collins police titled "Know Your Rights and Duties."
A local rabbi and progressive group Indivisible NOCO called for neighbors to join a rally in support of the center Sunday evening. Rep. Jared Polis, the Democrat representing Colorado's second congressional district, also condemned the vandalism.

The center set up a GoFundMe page to cover the cost of repairs as well as upgrade security at the building. The center has always received support and welcome from the Fort Collins community, the page noted.
"Many people have been asking how they can support us financially to repair the damage and improve our site security. So as a result we have made this page."
By Tuesday afternoon, more than $25,000 had been raised.