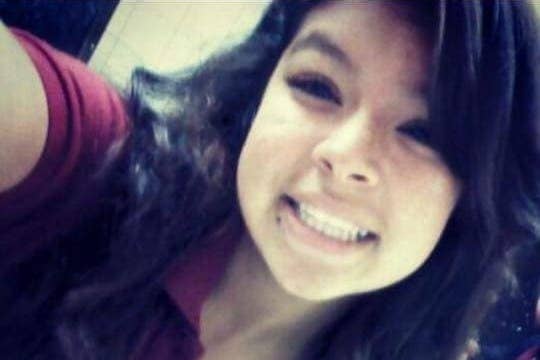 A 16-year-old girl was shot and killed by police officers Tuesday in Northern California after the car she was riding in rammed a police vehicle.
Family members identified the girl as Elena Mondragon, who they called Ebbie, and described her as witty and fun-loving. She was pregnant when she was killed, KTVU reported.
On Tuesday, Mondragon was one of four people in a car that had been reported stolen, the Hayward Police Department said. The car had been connected to multiple armed robberies in Fremont and the Bay Area, police said, and Fremont Police Department detectives attempted to stop it at an apartment complex.
Instead of stopping, the driver rammed cars including a police vehicle — injuring the two Fremont detectives, authorities said. They opened fire at the driver, Hayward police said, but they struck only the car and Mondragon.
She was taken to a hospital, where she died, police said. Her name has not publicly been released, but a family member started a GoFundMe to ask for prayers and donations toward funeral expenses.
"Her single mother does not have means or frame of mind to handle these details," the page said.
Two others who were in the car — described only as a male and a female — were taken into custody at the scene. The female occupant was later released to her parents, police said.
The fourth person in the car — who was also identified as male — was arrested Wednesday night in San Francisco on suspicion of robbery, police said.
"As this is an ongoing investigation and the case has not yet been submitted to the District Attorney's Office for charging, we will not be identifying any of the subjects who are in custody related to the Hayward Police Department's investigation," police said.

Following the shooting, the detectives were treated at a hospital and released. Their actions are now under investigation by the Hayward Police Department as well as the Alameda District Attorney's Office, as is standard for officer-involved shootings in the area.