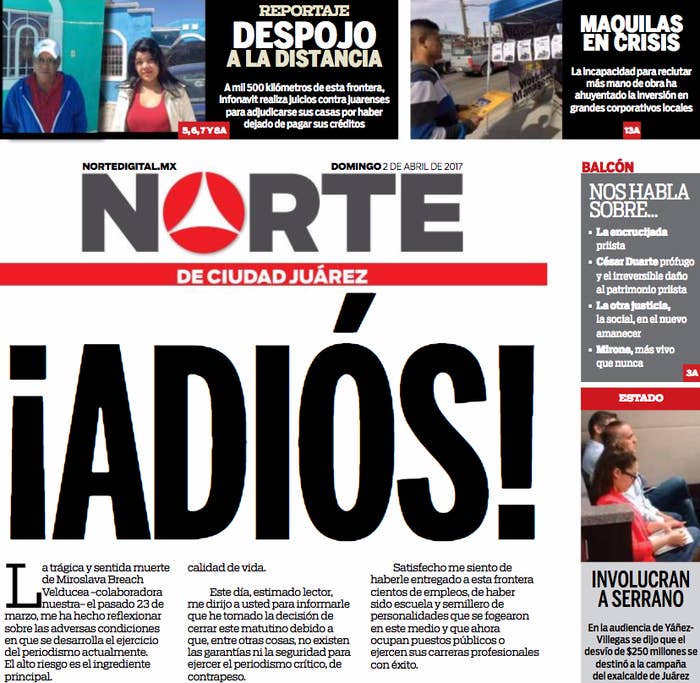 The owner of a newspaper in the Mexican city of Juarez announced Sunday it had published its last issue due to the risk of violence against its journalists.
Oscar Cantú Murguía wrote in a goodbye letter to readers that his newspaper Norte was shutting down following the killing of one of its contributors. Journalist Miroslava Breach Velducea, 54, was shot at eight times on the morning of March 23 outside her home in Chihuahua, reported La Jornada. She had worked for La Jornada for more than 20 years, covering topics including politics and crime.

Her death had caused Cantú Murguía to reflect on Norte's 27 years as well as his four decades in the press, he said. The risk of speaking critically has become too high, he said, and he was not willing to pay with the life of another colleague or his own.
"The deadly assaults, as well as the impunity against journalists, has remained in evidence, preventing us from freely continuing our work," he wrote.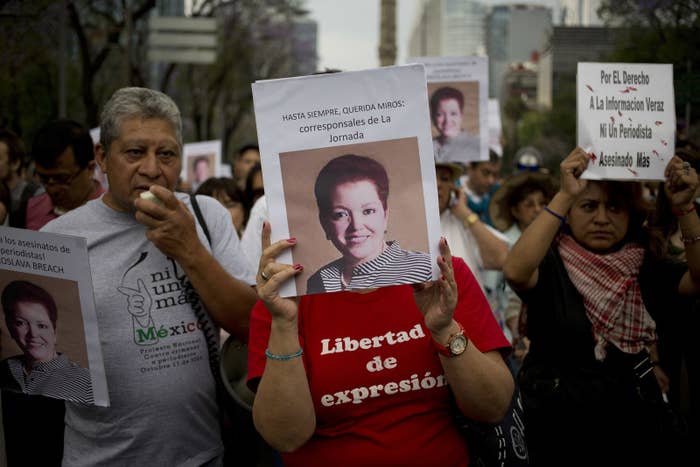 Breach Velducea was the third journalist to be killed in Mexico in March, the Committee to Protect Journalists said.
"We are shocked by the brutal killing of Miroslava Breach," the group's Carlos Lauría said in a statement. "This wave of violence threatens citizens' right to access vital information, and harms Mexico's democracy by limiting public debate."
Cantú Murguía said Norte had tried to expose corruption and those doing harm to the city. Juarez has long been the site of violence and smuggling by drug cartels; the other journalists recently killed worked in Guerrero and Veracruz, also home to cartel activity.

Since the Committee to Protect Journalists began keeping statistics in 1992, 38 journalists have been killed in Mexico because of their work. Dozens more have been killed with an unconfirmed motive, and in the vast majority of cases, no one has been criminally charged.
"We urge the Mexican federal government to put an end to this violence by bringing the perpetrators of this crime to justice," Lauría said.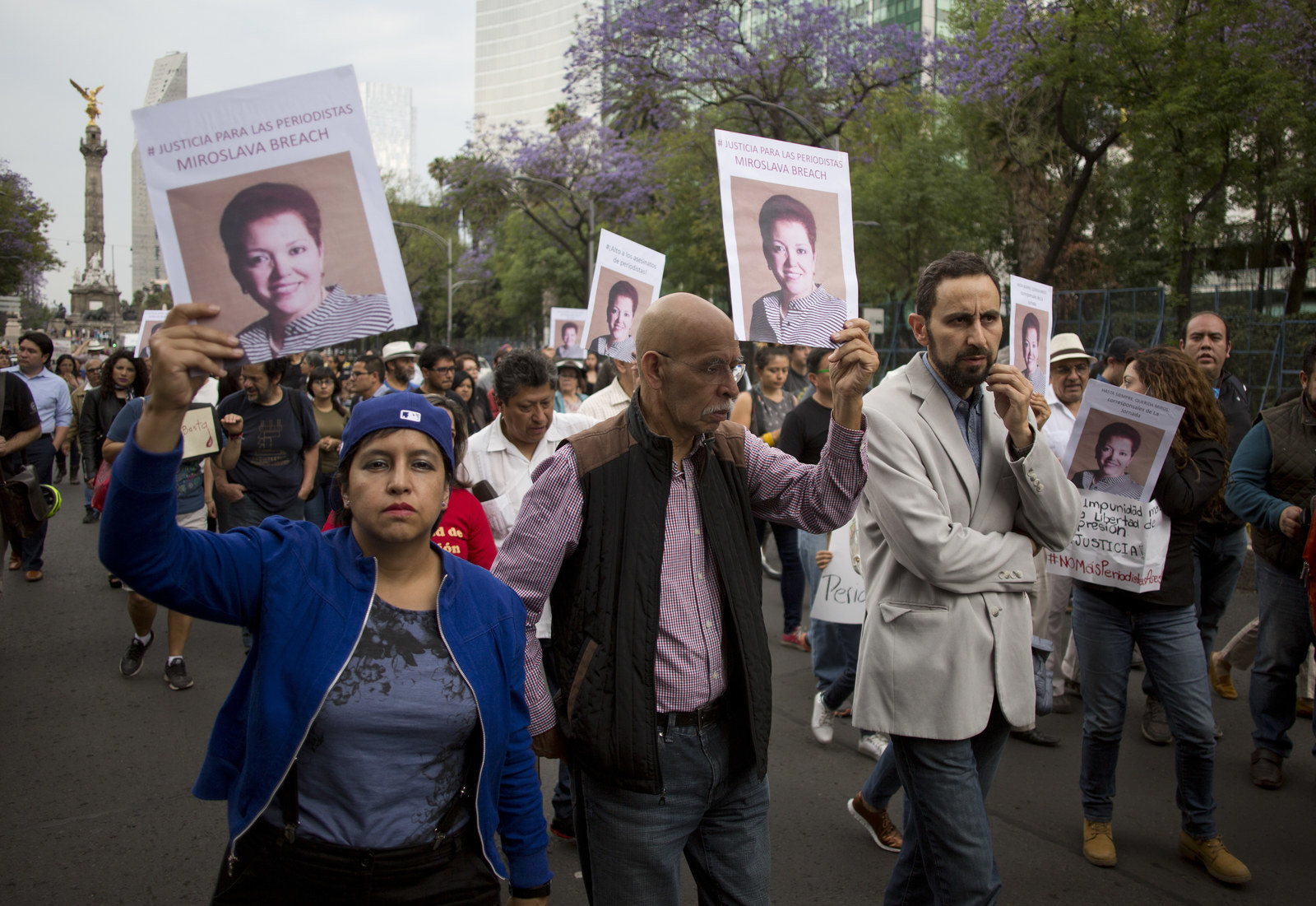 Free press advocates marched on Saturday in Mexico City, carrying photos of Breach Velducea as well as signs of protest. They called for justice, and no more deaths.
"Impunity kills freedom of speech," one sign read.