With a looming Brexit vote and a potential leadership crisis for Prime Minister Theresa May, politics in the United Kingdom has been pretty wild lately.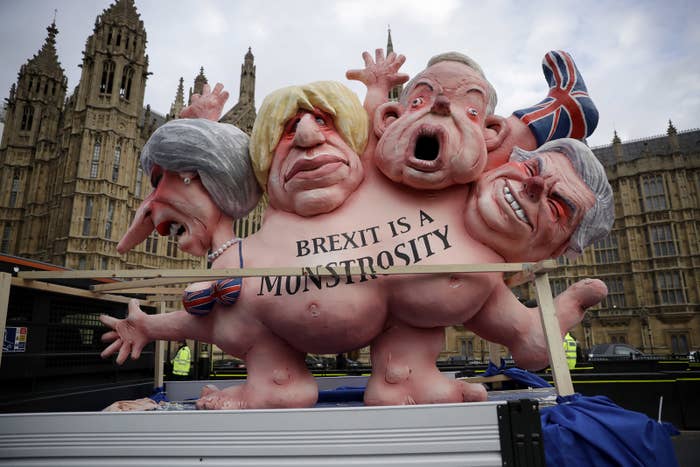 But shit really hit the fan Monday — Lloyd Russell-Moyle, a member of Parliament, grabbed the mace!
This is the mace.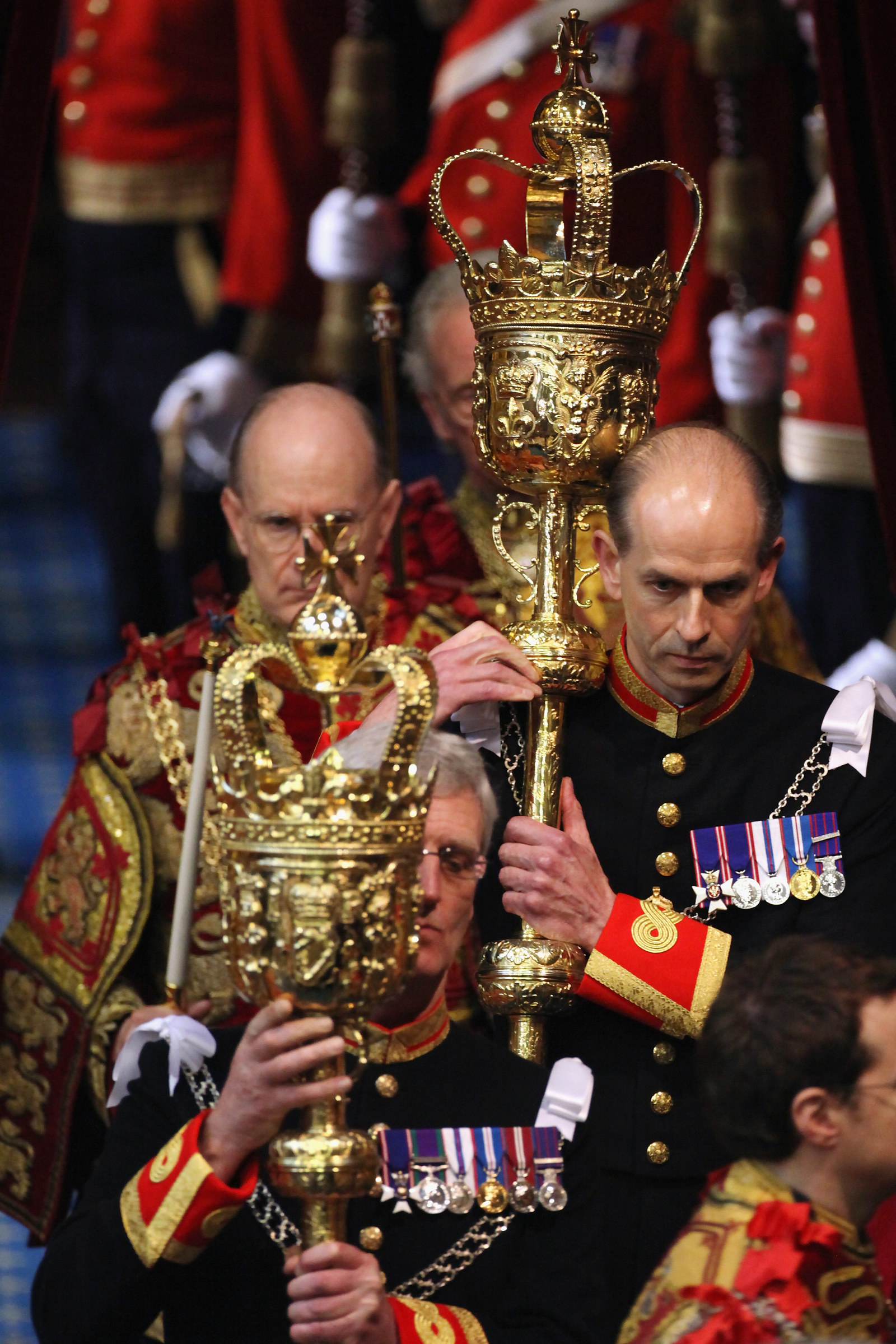 Okay, to be accurate: There are a few maces, and they've been around Parliament since the 1600s. In the House of Commons, the 5-foot gilt rod is carried in every day and placed on a table.
The big, shiny stick is a symbol of royal authority, and without it, the members of Parliament aren't allowed to meet or pass laws.
Perhaps more importantly, no one is supposed to touch the mace except the serjeant at arms for the House — or their deputy.
So when Russell-Moyle just waltzed over and grabbed it Monday, in a gesture of disgust with the government, other MPs were aghast.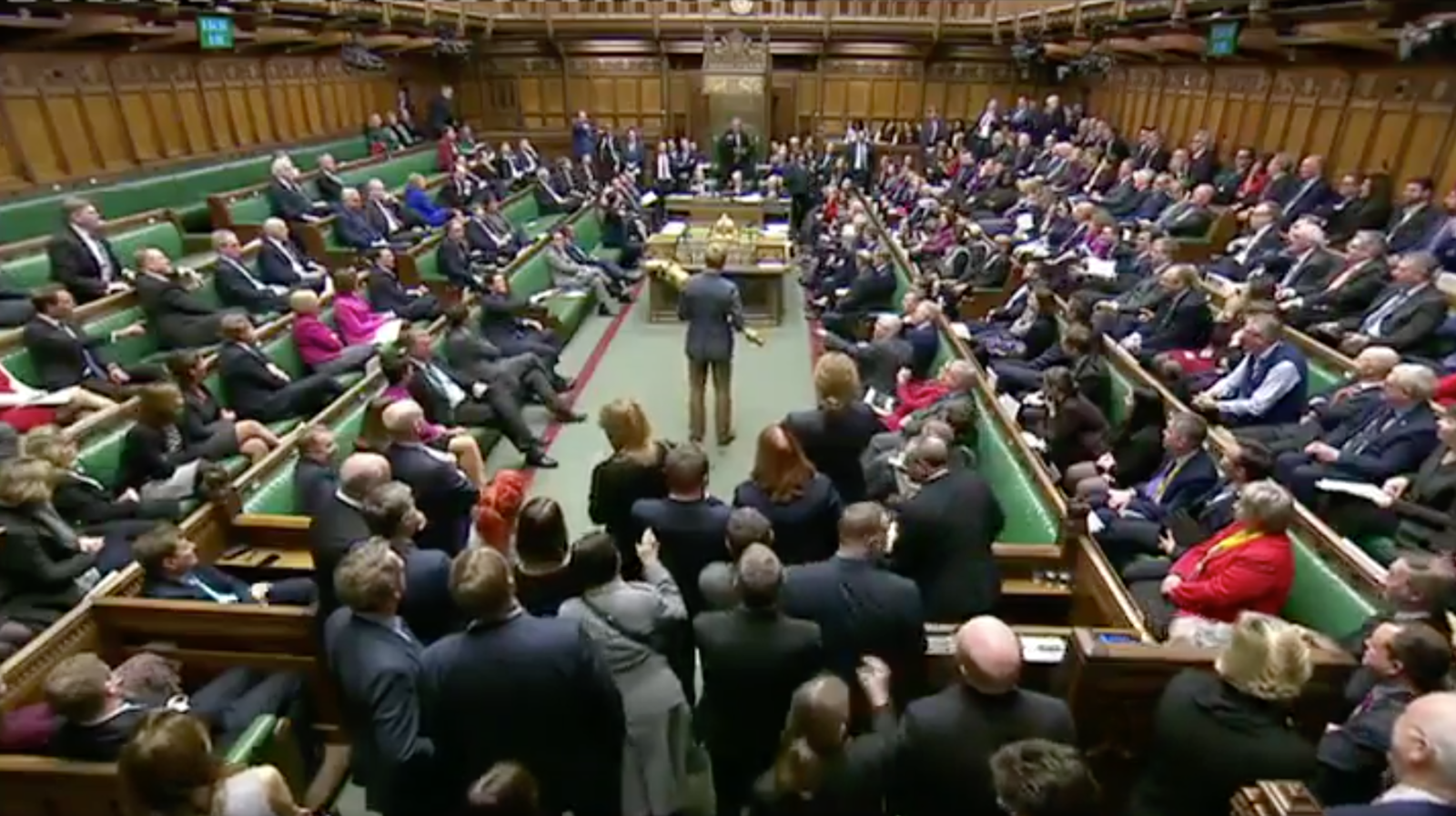 "Put it back!" "Nay!" "Ridiculous!"
It got ROWDY.
Parliamentary buffs tried to make clear to the rest of us what a big fucking deal it was.
Just look at how incensed these guys were!
Basically, the mace is the key to all power, right?
Within a matter of seconds, the mace was back in its rightful hands and was marched back to the table.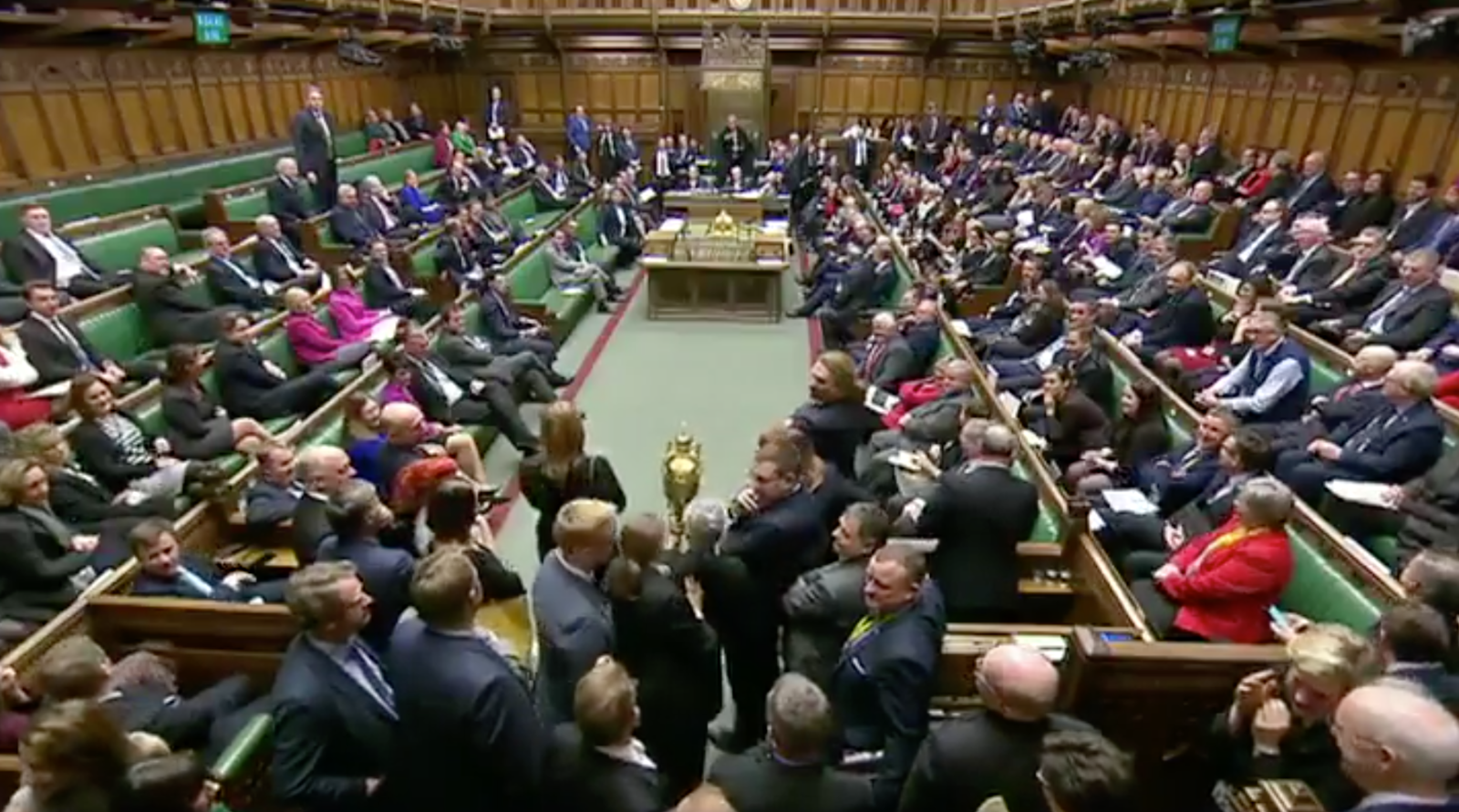 And Russell-Moyle was told to GTFO of Parliament for the day.
(He went to a pub, naturally.)
And he stood by his special stick-grabbing act of protest.
CORRECTION
Only the serjeant at arms for the House of Commons — or their deputy — can touch the mace. An earlier version of this post misidentified who has the authority to do this.