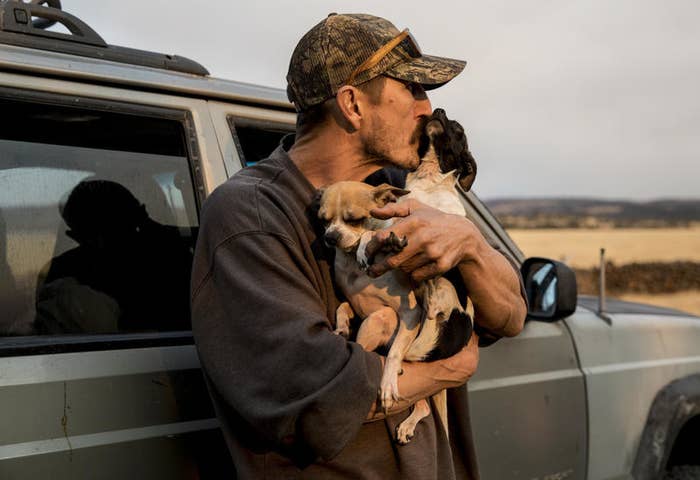 The Camp fire in Northern California roared through the town of Paradise on Thursday, destroying nearly everything in its path and killing at least 42 people — in some cases, leaving behind only blackened fragments of skeletal remains.
At just 30% containment as of Monday night, the wildfire is already the deadliest in California history. But the numbers alone fail to fully illustrate the horror and devastation experienced by the victims of the fire.

"I'm in shock," Paradise local Greg Woodcox told BuzzFeed News, struggling to speak after his exposure to smoke. "I hurt so bad. I haven't really slept in four days."
Woodcox had been attempting to help a friend with paraplegia and the friend's elderly mother escape the rapidly approaching fire Thursday when the friend's car was overcome. Woodcox shared a video of the deadly scene, and then sent it to his nephew to post online in the hopes that the footage would raise awareness about the need to evacuate quickly from the fast-moving fires.
The video has since been viewed hundreds of thousands of times on YouTube, drawing some criticism locally for its graphic content. But around the state, fire officials have struggled to get the message to the public: be alert, be ready, and when evacuation orders come, get out.

"If it saves one person's life, then I think we did our job," Woodcox's nephew, Matthew Strausbaugh, told BuzzFeed News, adding that he had carefully weighed the ethics of posting the footage. "He wants the story to get out for the same reason."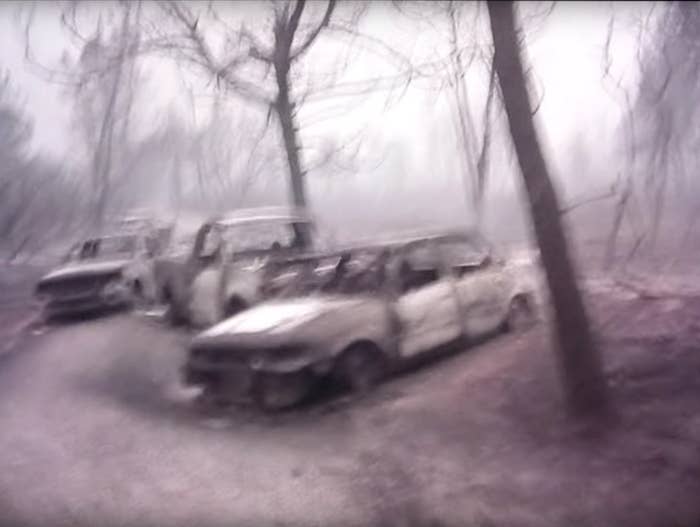 On Thursday, Woodcox was up early at a park with his dogs when he smelled smoke. He saw the fire coming, jumped in his Jeep, and started knocking on doors to warn people of the danger. Woodcox warned his friend, but he and his mother weren't ready to leave immediately. Woodcox left to warn others, but then returned, pleading with the pair to get out.

"He always tries to save people," Strausbaugh said. "He's like a big brother to everybody."
By the time Woodcox returned to his friend, the fast-moving fire was blocking their path in one direction. A caravan of several cars attempted to drive out of the hillside neighborhood another way, with Woodcox in the lead.
He had gotten out of his Jeep to try to open a metal gate when the flames engulfed the other cars just behind him, Strausbaugh said. Woodcox jumped over the fence and ran downhill, following a fleeing fox to a ditch with a creek in it.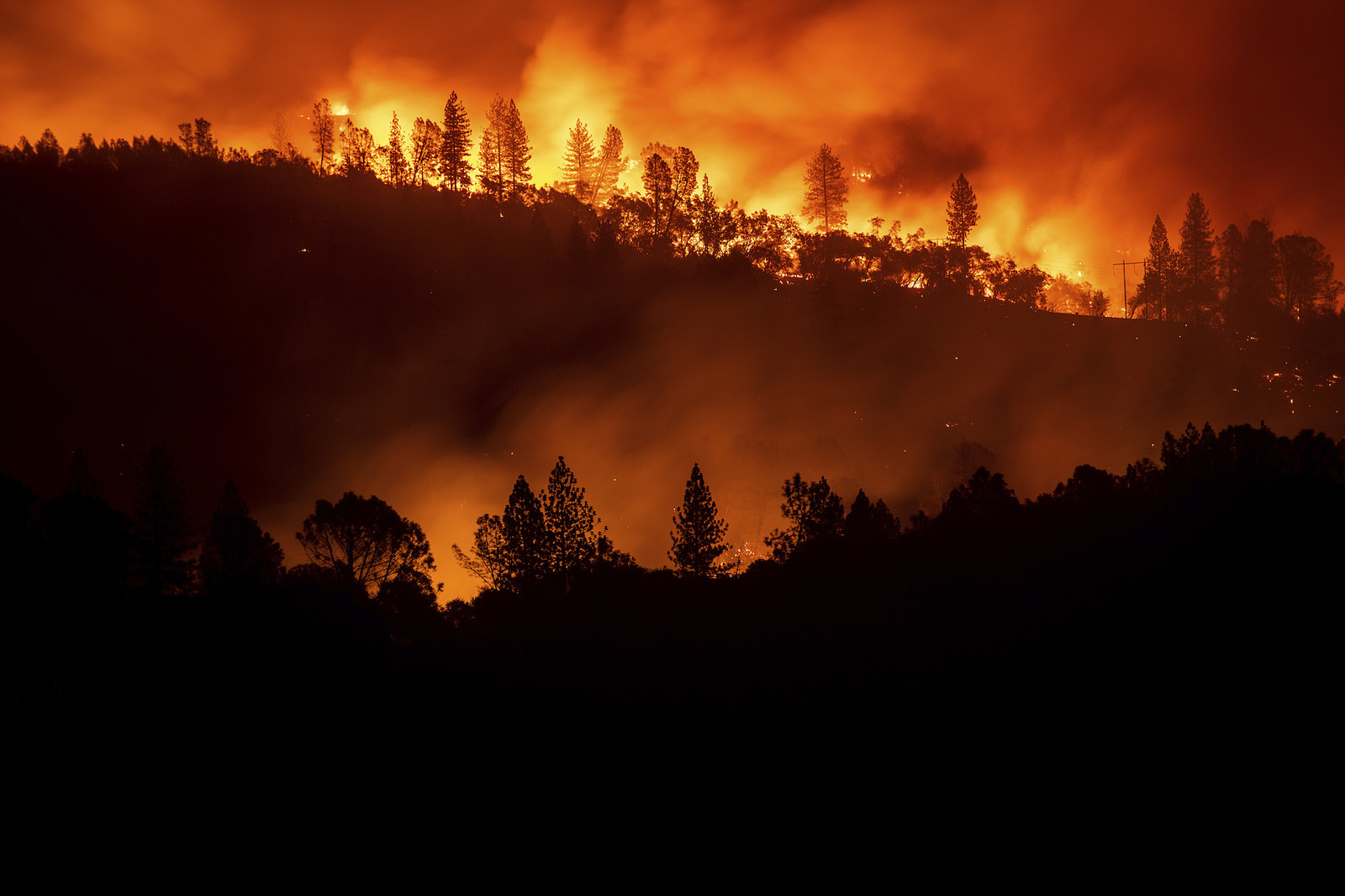 It took about 45 minutes for the fire to pass over him, the embers burning his clothes and back.
"He said it was so loud, it sounded like a freight train," Strausbaugh said. "That's what really stuck with him."
The flames, which had attacked the surrounding manzanita brush and dry pines, left as quickly as they came, and Woodcox hiked back up to where he'd left the cars. His Jeep, scorched and its plastic finishes melted, was still running, and his dogs were safe. But just a few feet behind him, the fire had left a trail of ash and horror. The video shows the other four cars reduced to blackened shells, the drivers and passengers all killed inside.
"He doesn't feel lucky. He feels like he should have died," Strausbaugh said. "He's heartbroken."
The trauma of the Camp fire has affected thousands, as the inferno continues to ravage communities, displacing tens of thousands of people in Northern California's Butte County. The 117,000-acre blaze was still raging Monday night and had destroyed more than 7,000 structures, including nearly 6,500 homes.
Everyone in the area knows someone affected by the disaster, said Strasbaugh, who has taken in evacuated friends at his home in Chico, California, and ended up spending 16 hours at a nearby shelter to help provide security for the overwhelmed volunteers and evacuees.
The extent of the destruction is shocking, he said. "I have no frame of reference for it. It looks like a nuclear bomb went off."

He and his motorcycle club have collected hygiene supplies for fire evacuees in his neighborhood, Strausbaugh said, and he is now organizing other bikers in the area to get involved as well.
"We're making it up as we go along," he said, adding he struggled to find words to describe the evacuees' losses. "All I could do is just listen to them and hug them."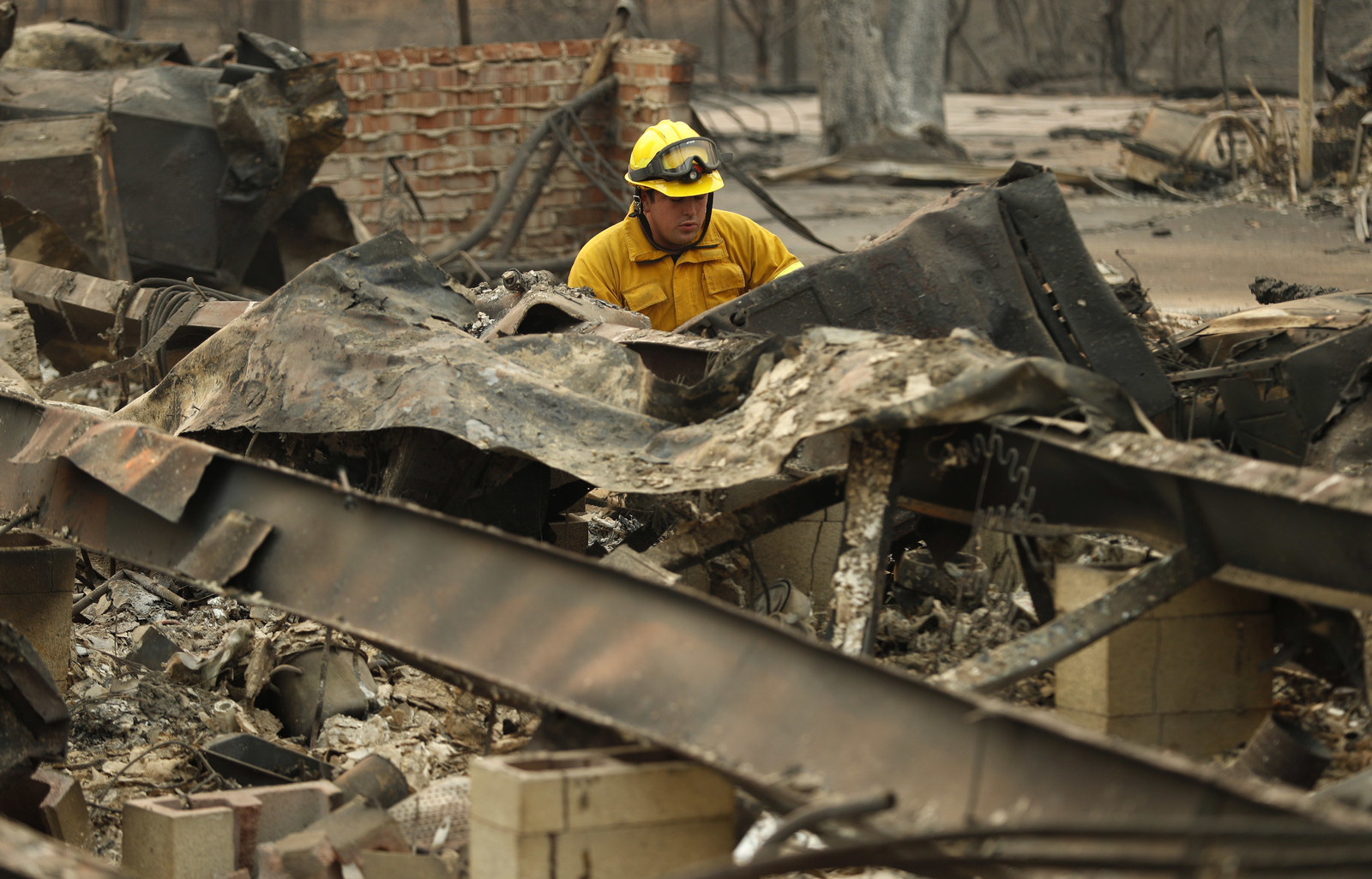 Woodcox is struggling too. He is broke and homeless, he told BuzzFeed News, adding that he had to leave the area. It's hard to be around people after what he experienced in Paradise last week, he said, and the smoke had aggravated his COPD, a chronic lung disease.

"I could use some help," he said.

Though the cause of the Camp fire has not been officially determined, Woodcox said Monday he wants the utility company Pacific Gas & Electric Company held responsible for the damage. The state is investigating whether malfunctioning utility equipment might have set off the spark.
"It was hell getting out because of all the power lines and power poles burning," Woodcox said. "They burned down the town."