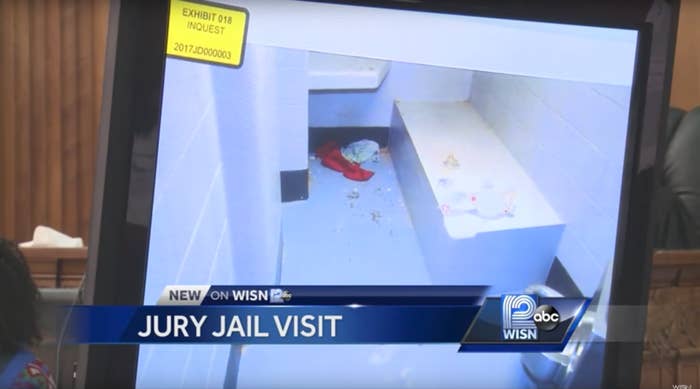 Jail staff pointed fingers about what happened before inmate Terrill Thomas died of dehydration during an inquest on Thursday, a blame game that may have been avoided had surveillance video been saved.
But in the weeks following Terrill's death, it wasn't downloaded and turned over to police. And though a supervisor in the jail watched it, he didn't immediately tell police either — a move that amounted to deception and was "unconscionable," the Milwaukee Police Department's Lt. Eric Donaldson told a jury.
Testimony began on Monday regarding Thomas' death, what lead up to it, and how the investigation was handled. The 38-year-old man, who had a history of medical and psychological issues, died in April 2016 after being denied water at Milwaukee County Jail — a facility under Sheriff David Clarke, a fervent supporter of President Trump and increasingly vocal figure in national politics.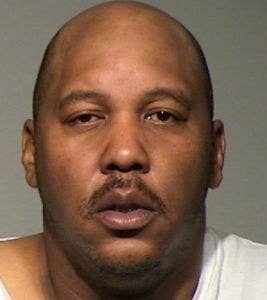 Thomas had been placed in a solitary cell, where he was locked up 24 hours a day, after acting "irate," one jail lieutenant testified. His water was turned off, and seven days later, he was found dead.
Initially, jail officials believed there was nothing suspicious about Thomas' death, according to their testimony. But other inmates had seen his pleas for water over days, then in his final hours, his body lying naked and unmoving.
It wasn't until the Milwaukee Journal Sentinel began asking questions that jail staff downloaded the surveillance video, the newspaper reported. But by that time, footage showing what happened on the day Thomas' water was turned off had been overwritten. Video showing only Thomas' final three days remained.
"It's unconscionable," Donaldson said, according to the Journal Sentinel's report. "It's like you're hiding something."

The inquest is expected to last into next week, then the jury will recommend to prosecutors whether anyone should face criminal charges. In a separate lawsuit, Thomas' family has sued Clarke and other leaders over a pattern of poor treatment of inmates that in this case they say amounted to torture and death.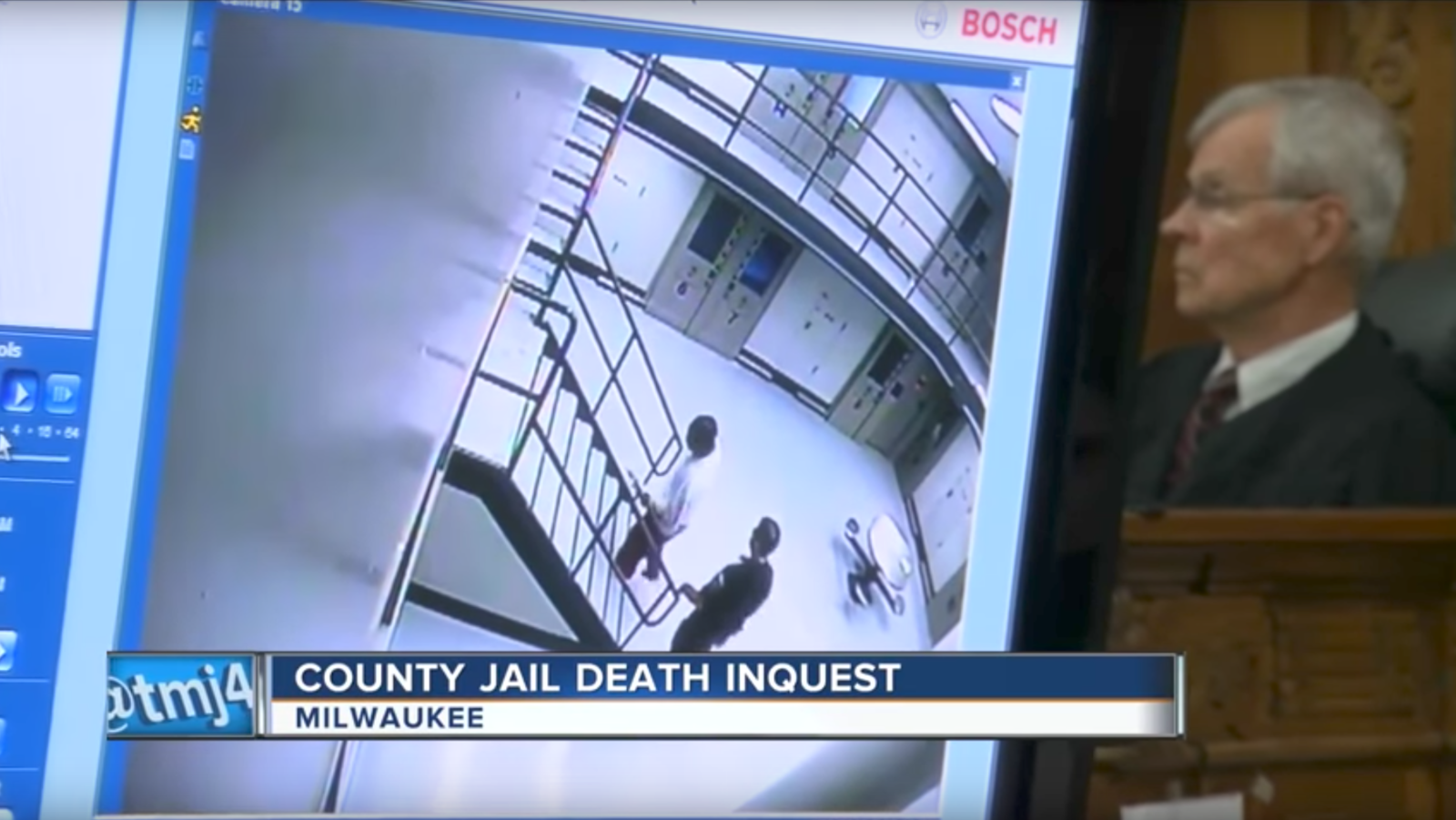 Already, jurors have toured the jail where Thomas died and watched what remains of the surveillance video. In the video, another inmate can be seen checking on Thomas, then bringing over a corrections officer. Thomas was not given any water at that time.
In a recorded jailhouse phone conversation, the inmate tells his mother about his concerns over Thomas' treatment.
"Seven days he didn't drink any water," he said. "They refused to turn on his water."
Jail Lt. Kashka Meadors on Thursday testified that she gave the order to turn off Thomas' water temporarily because he was acting irate and had previously caused flooding in the jail mental health unit.

"I said, for right now, get rid of his mattress, turn off his toilet water cause we don't want him to flood, and we'll put him in a cell," she said.
She added that she then went to deal with other inmates, but her colleagues told her before she left that Thomas had been taken care of.
"I don't know if I could have prevented it," she said, according to TMJ 4. "I think if I wasn't so busy that day, that if I would have had time, I probably would have gone back."
Corrections officer James Ramsey-Guy carried out Meadors' order and on Thursday, he testified that he had turned off the toilet water and cold water — leaving the hot water on. Investigators later found all water to the cell turned off, Fox 6 reported.

"I was given a direct order to turn that water off and that's what I did," Ramsey-Guy said, according to Fox 6.

Ramsey-Guy said he believed another corrections officer, James Weber, should have documented the water shut-off, the Journal Sentinel reported. Weber testified that he hadn't known who gave the order or shut off the water, the Journal Sentinel reported.
Another corrections officer declined to testify, citing his right to not incriminate himself.
As for the supervisor who watched the video, Capt. George Gold testified he reported what he had seen — a corrections officer entering the closet where the water controls are — to the jail's commander, the Journal Sentinel reported. Maj. Nancy Evans then testified that he had told her there was nothing suspicious in the video, but she denied that she failed to tell him to report the video or share information.